Theme Aviat
Super Favourite Creation from Team Bizople for Multi-purpose, Responsive Ecommerce Store and Business Websites
Theme Aviat is the most impactful theme of all time. Get this Magical Aviation for your business to top your field by creating a website with a wide range of choices it has.
One-Click Installation, Responsiveness, Ecommerce, Multi-language, Multi-website are the pre-built benefits you are getting with Avait.
Be you an online business store for Electronic Items like Drones or robotics, Luxurious items like Strollers or car-seater or headphones or coffee maker or shaver, Fashion items like smartwatch or belt-buckles or clothing or bags or shoes or wallet, Sports items like scooter or e-bike, Food items like Organic ones or energy drink or any other type foods, Travel Agency or seller of tourist bags, Furniture items, medical or hospital, charity, software agency, real estate, restaurants, web agency, accounting, marketing agency, cryptocurrency, fitness center or gym, art and creative profiles, grocery store, automobile business, etc. etc. Aviat is the most impressive option for you.
Moreover, it's developed on a modular basis to allow you to create any new layout of your choice and make your dream website.
With above infinite possibilities, it has the following listed attractions in numbers and features to make your dream website and Ecommerce store with the superpower of Odoo.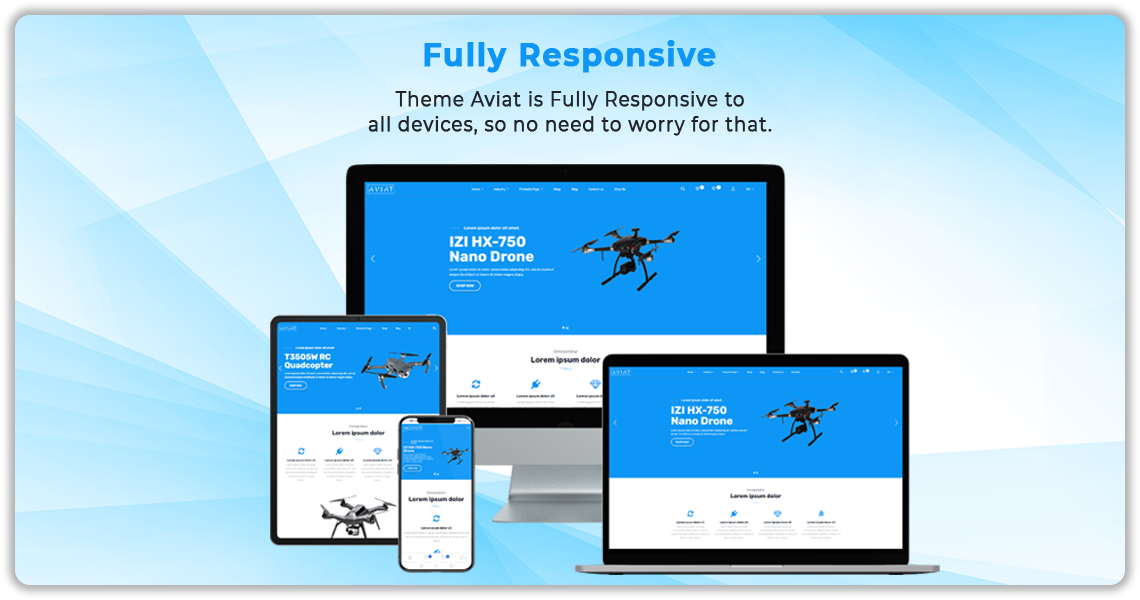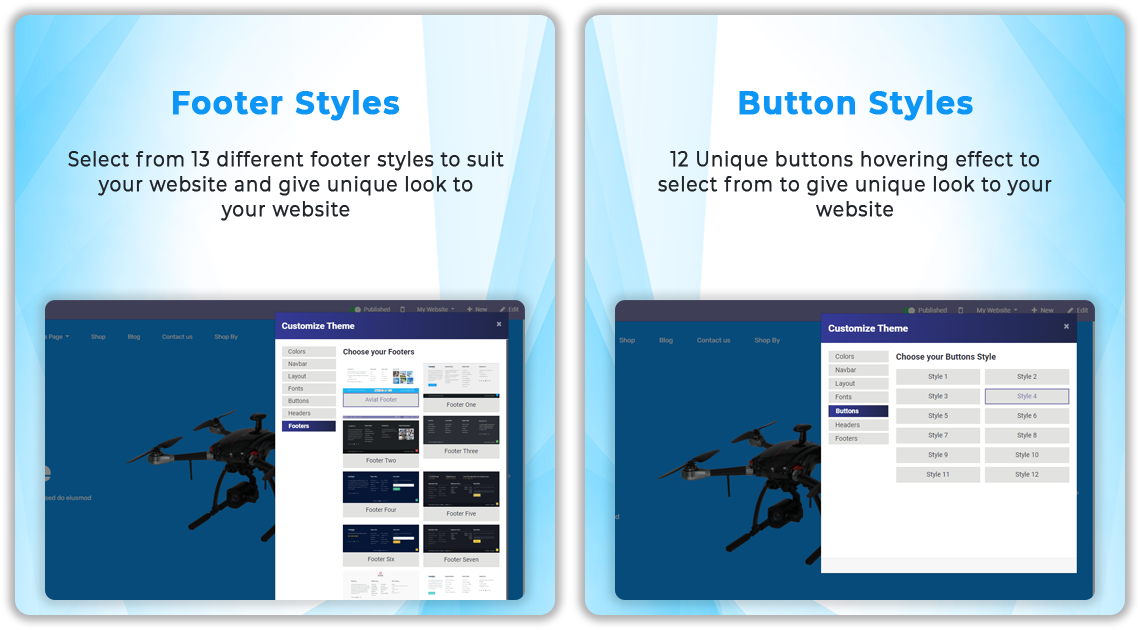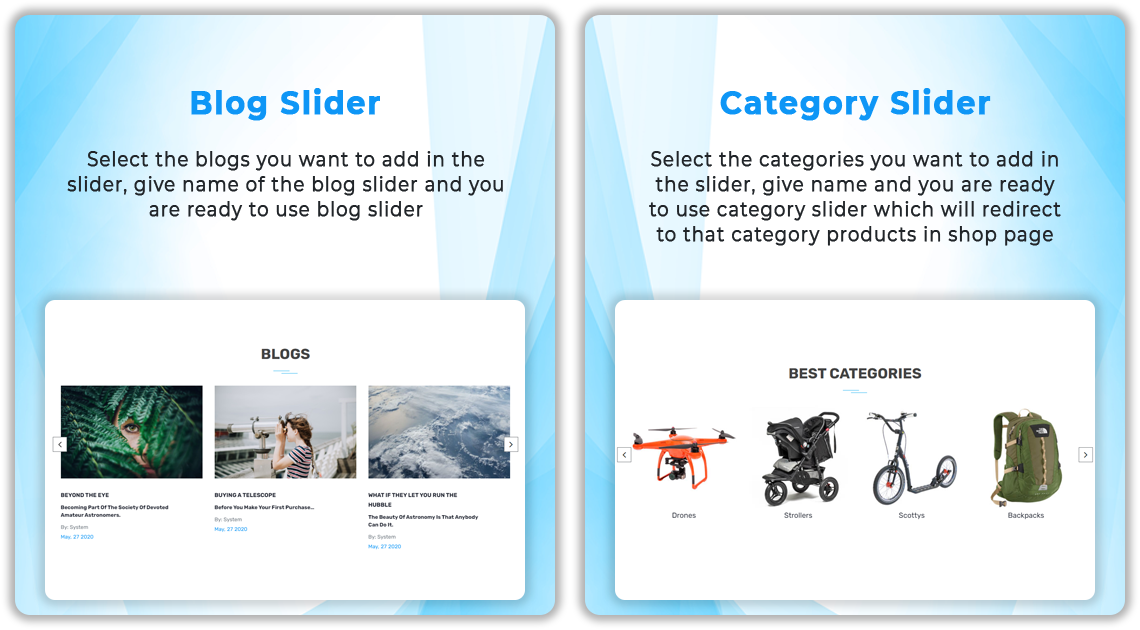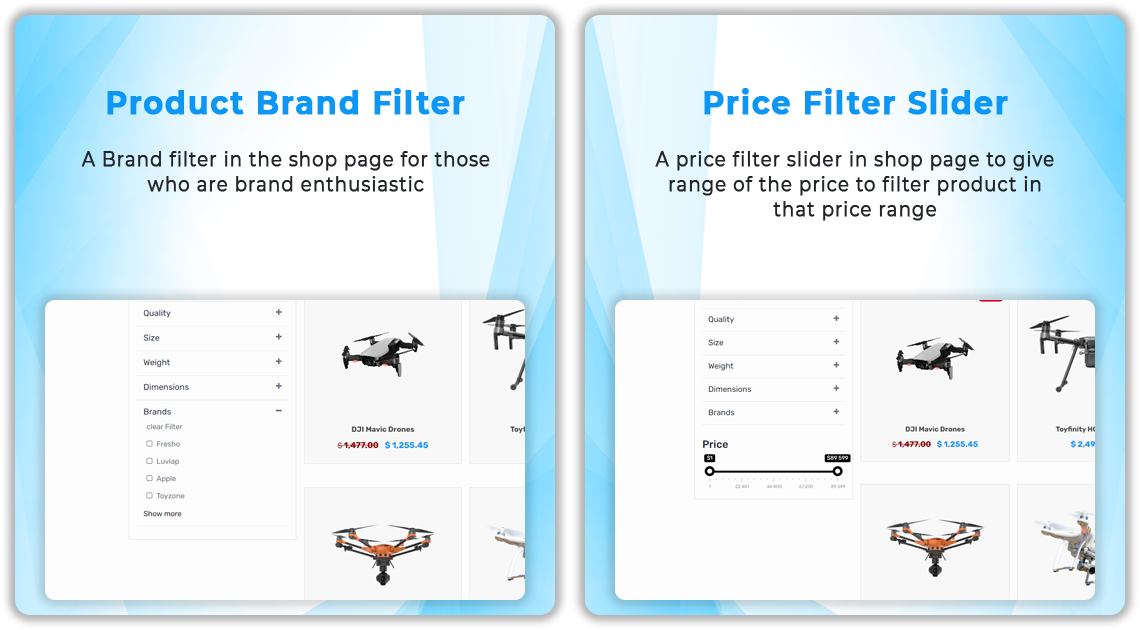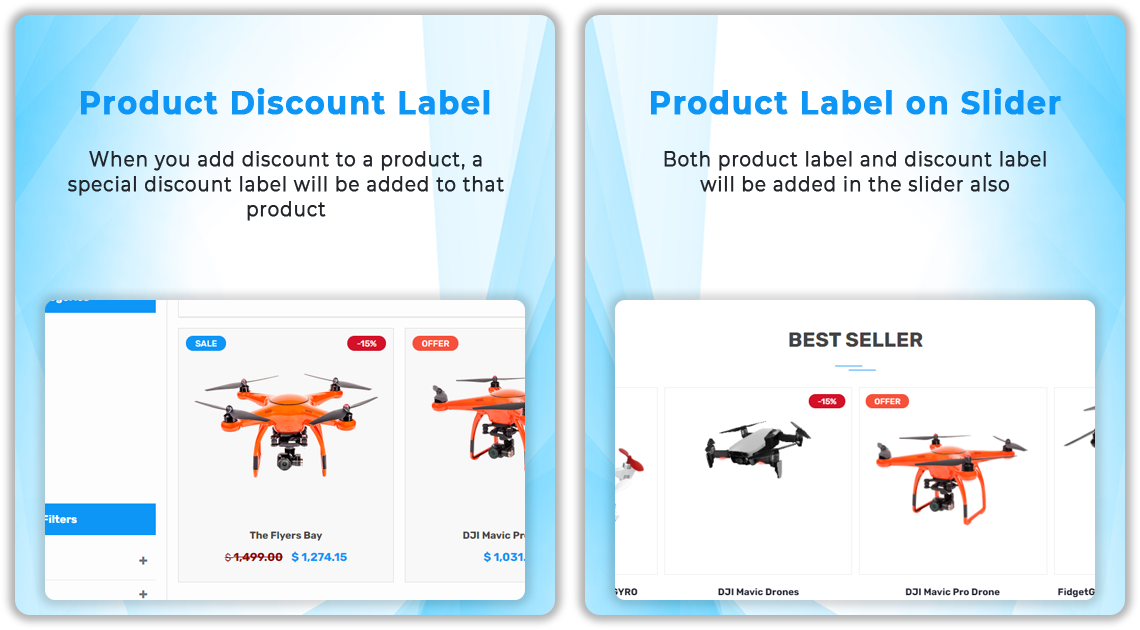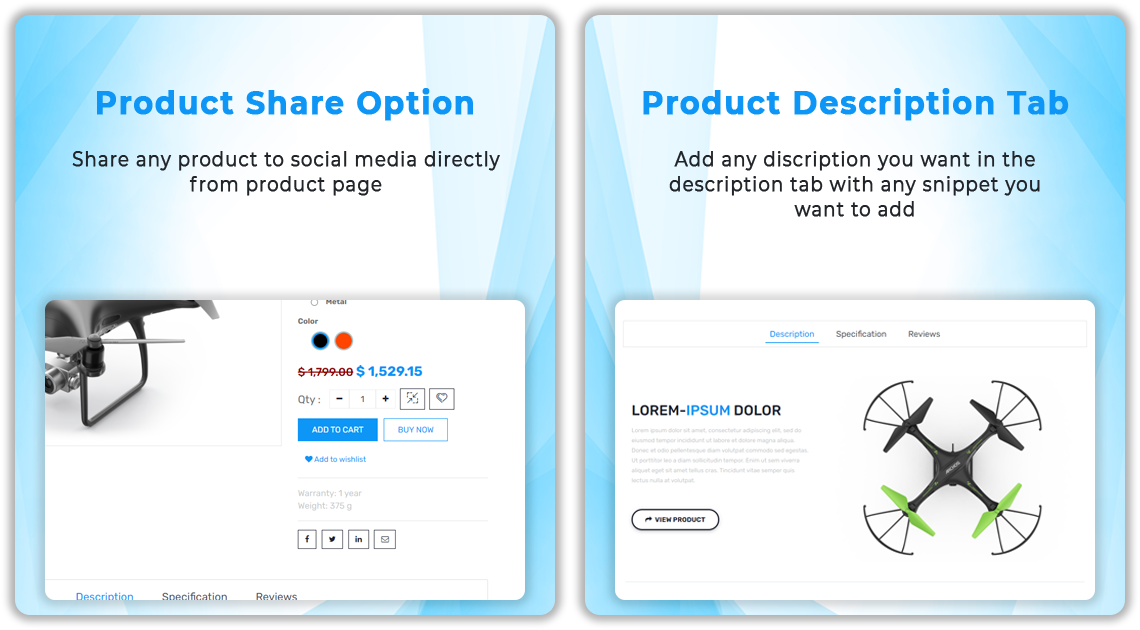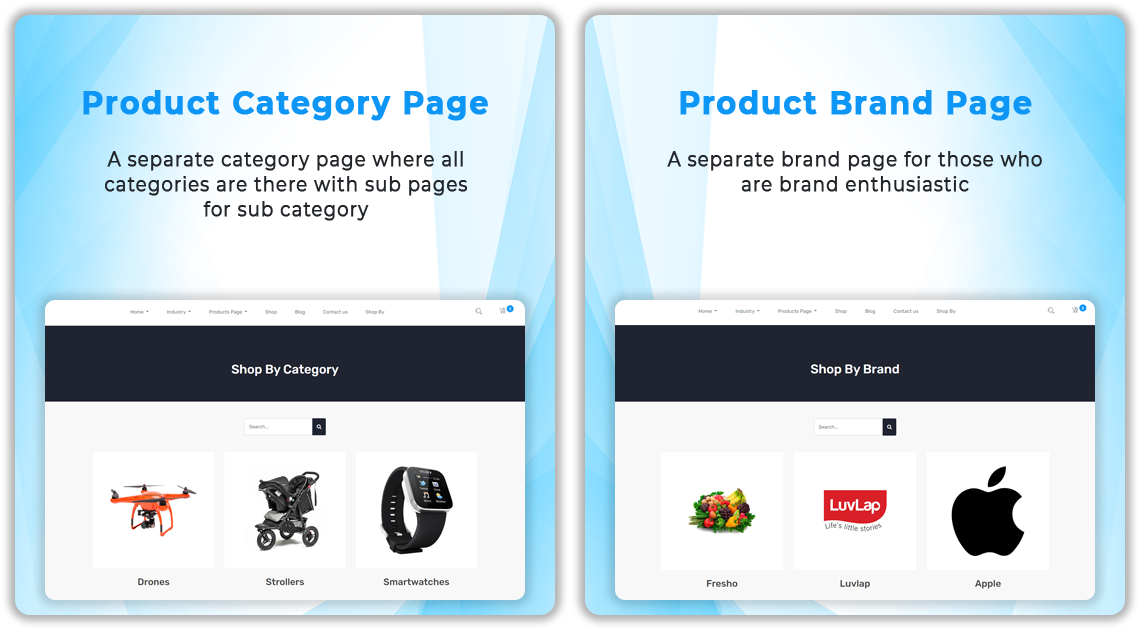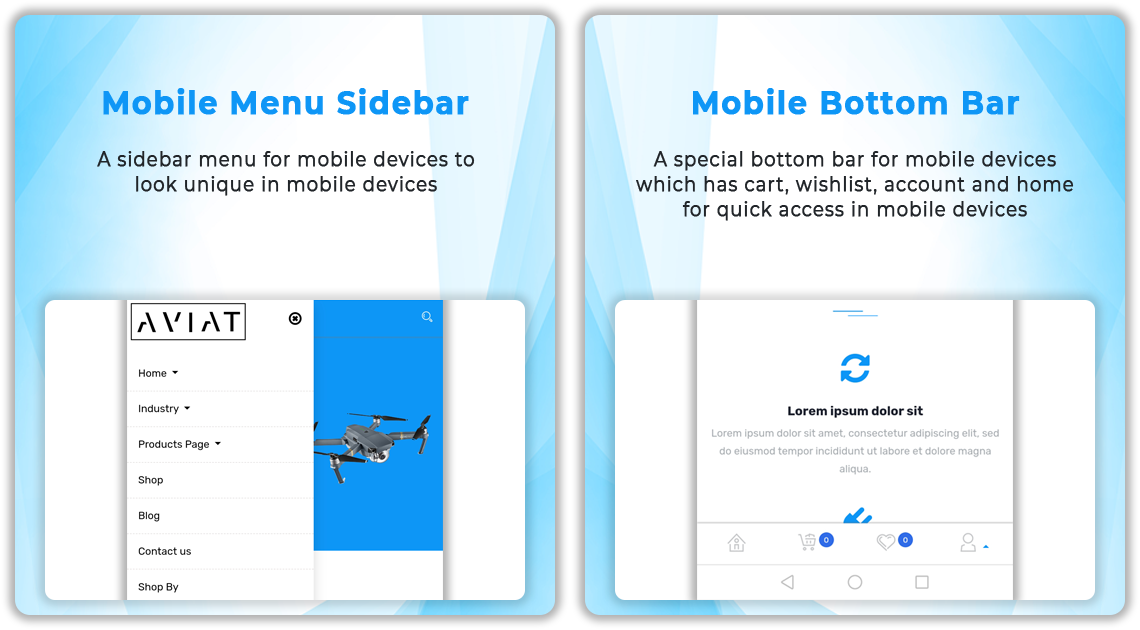 All Features
Sticky Product Bottom Cart
Social share on product page
Product Detail page with Tabs
Variant Select option in shop page
Unlimited Color Combination
39+
Pre-built Homepages from Theme Aviat
Select from the wide range predefined homepage templates to quickly set your website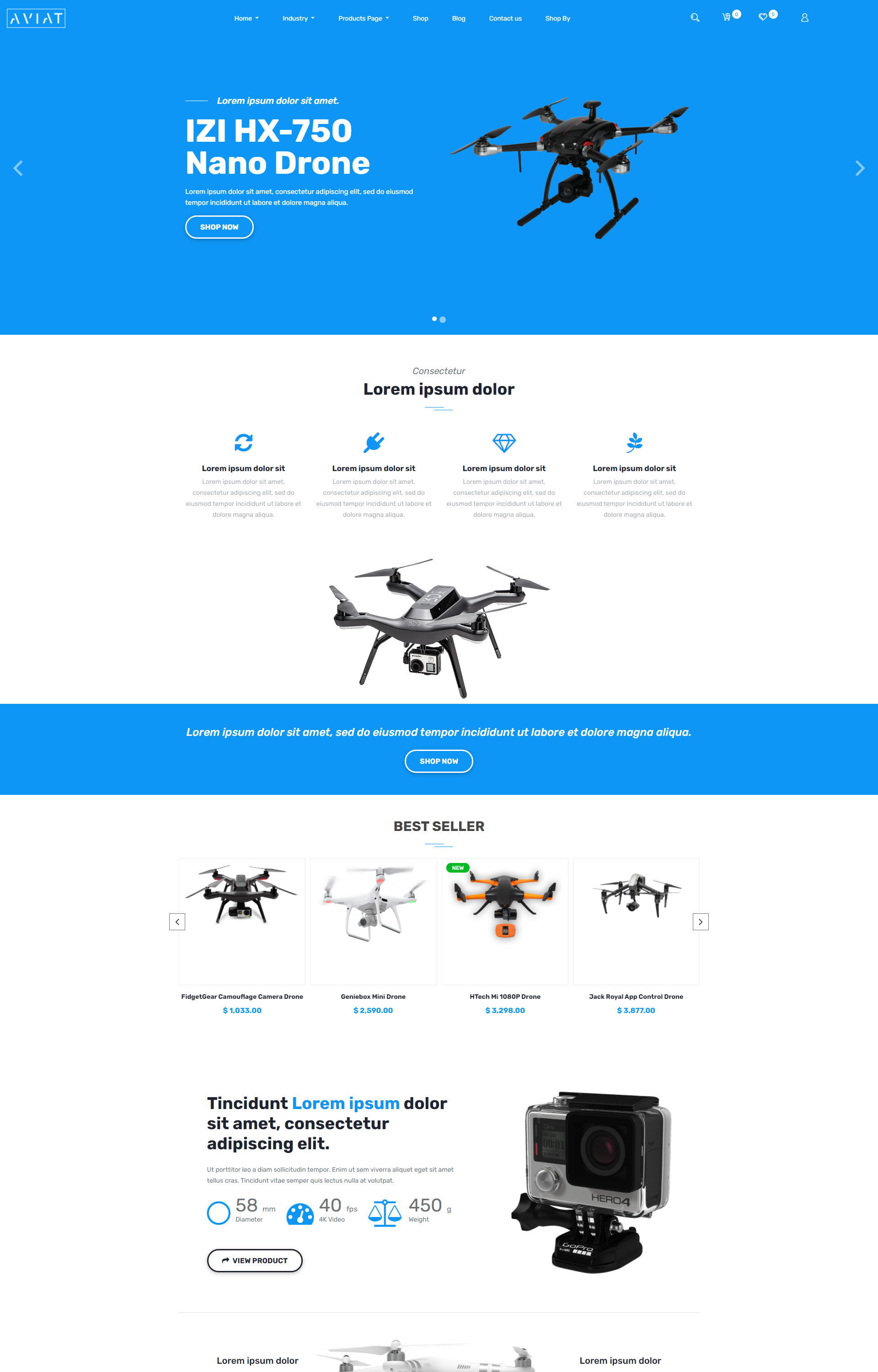 Drone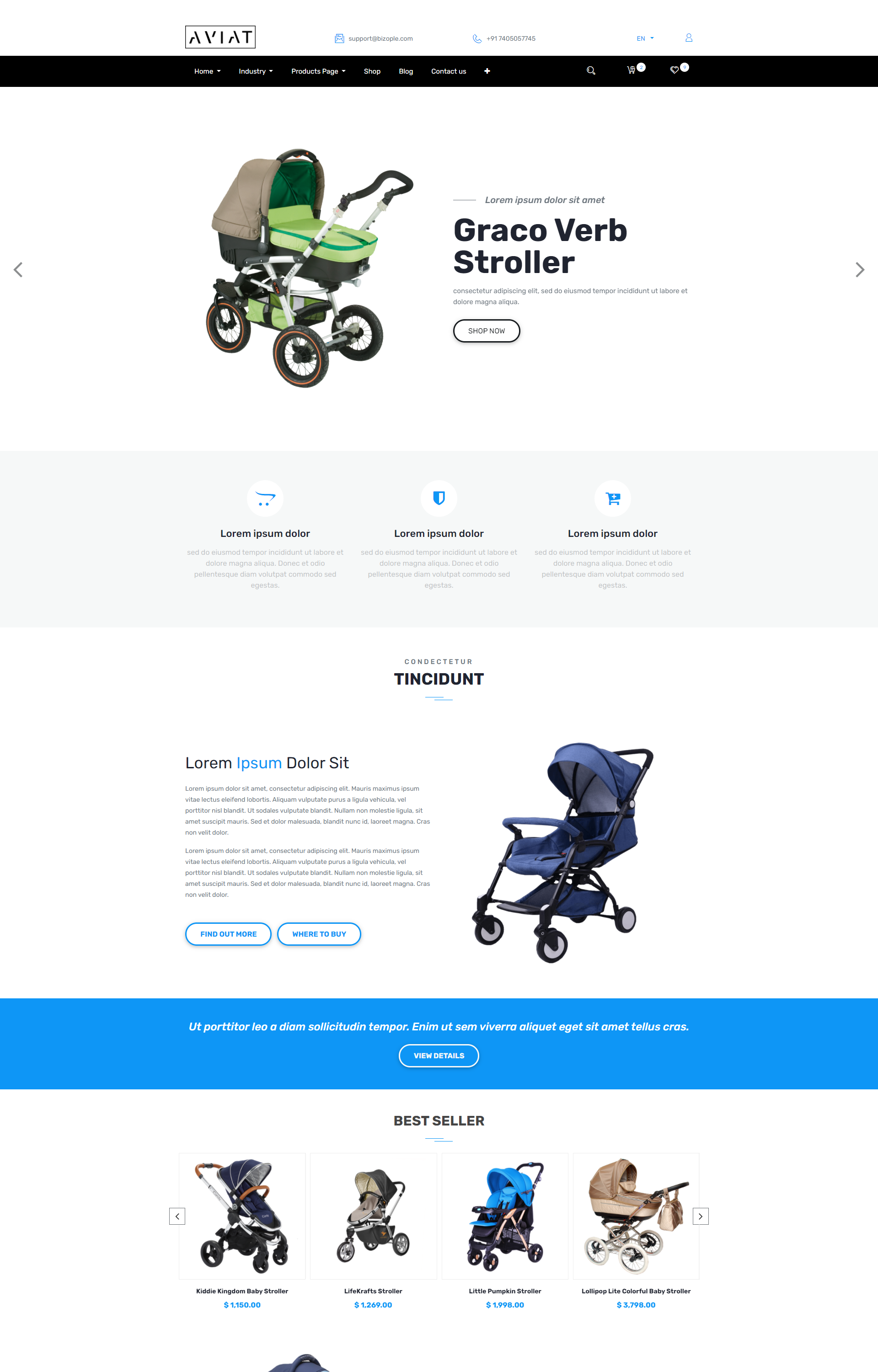 Stroller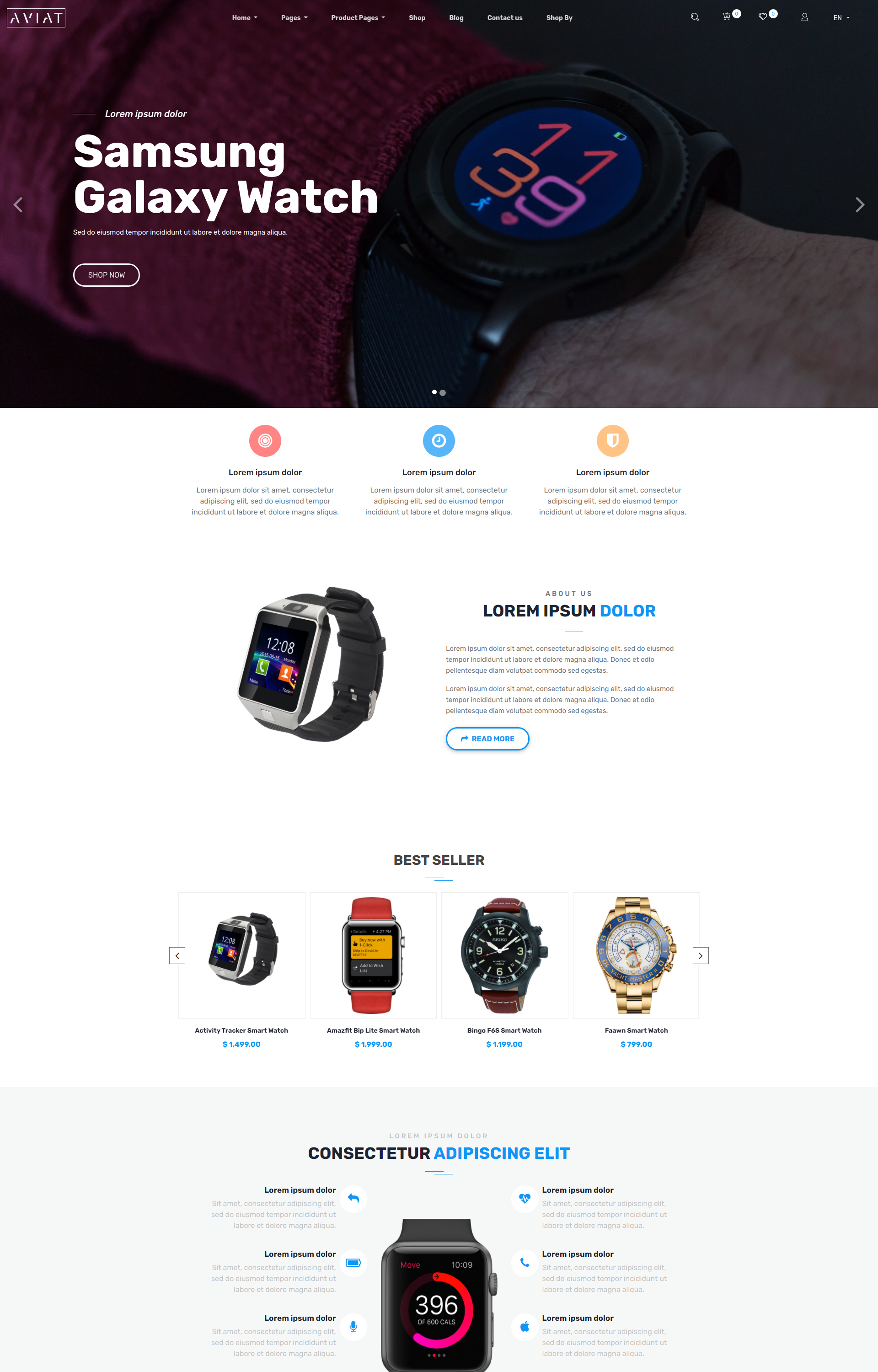 Watch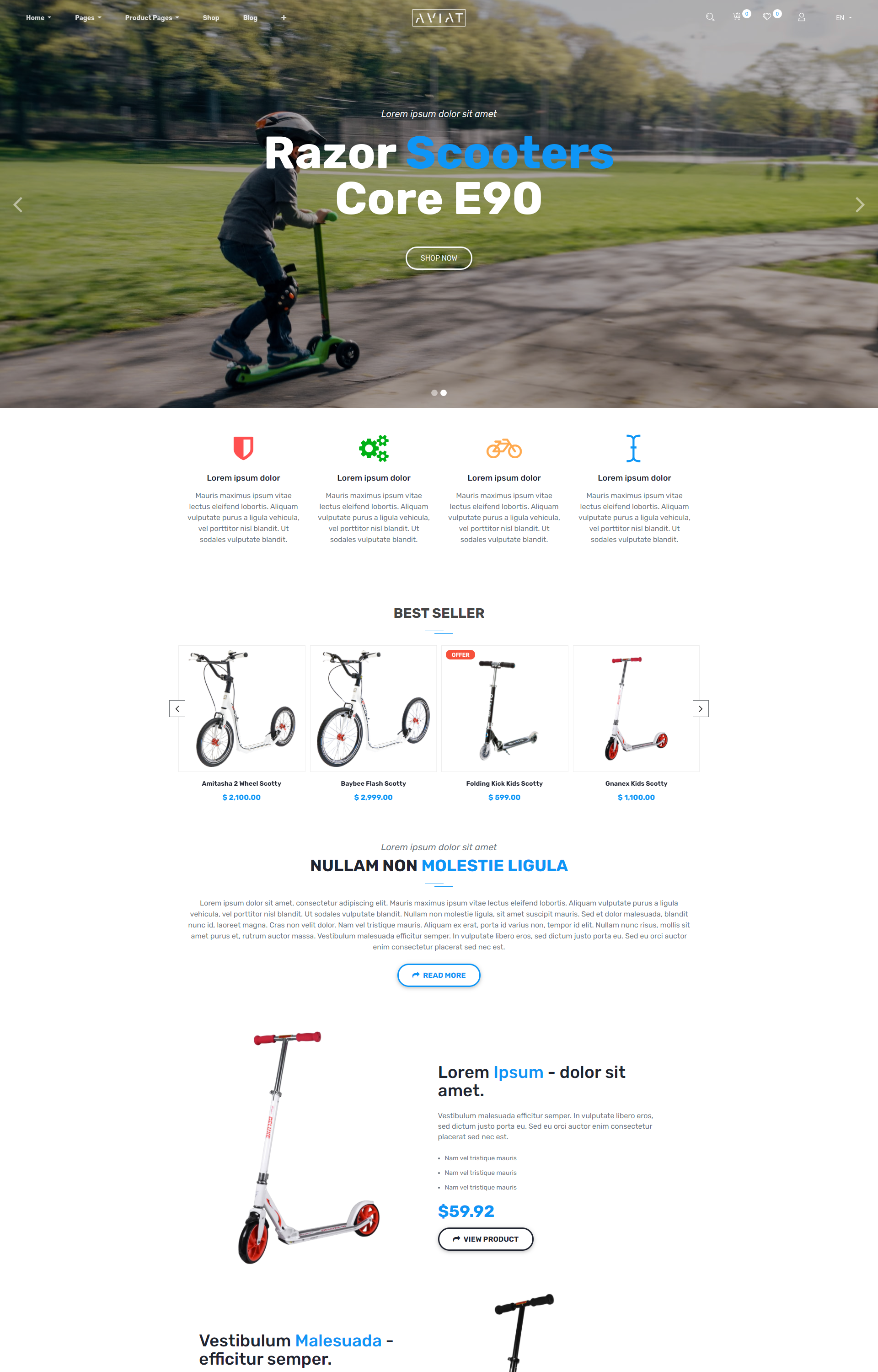 Scooter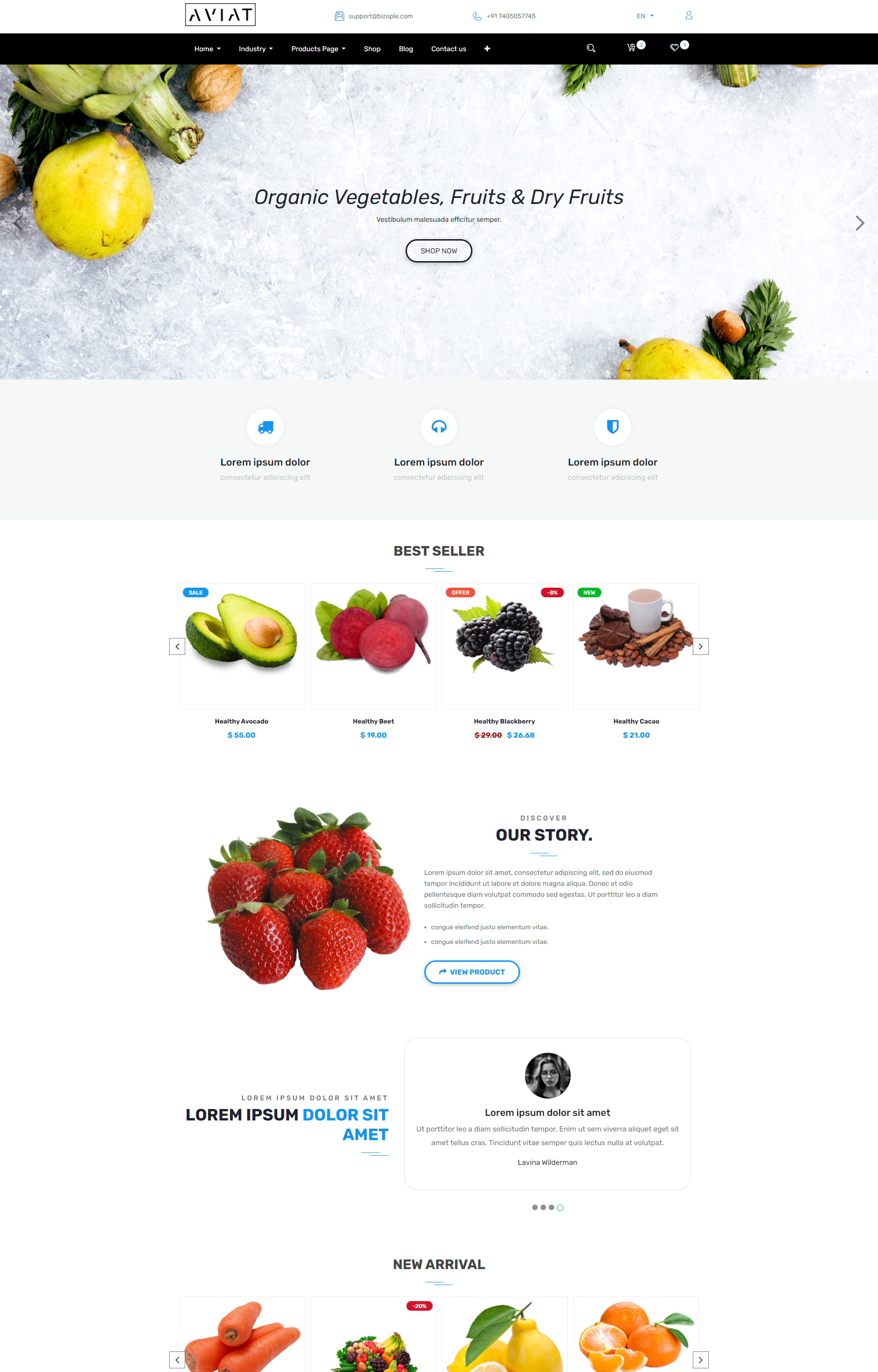 Organic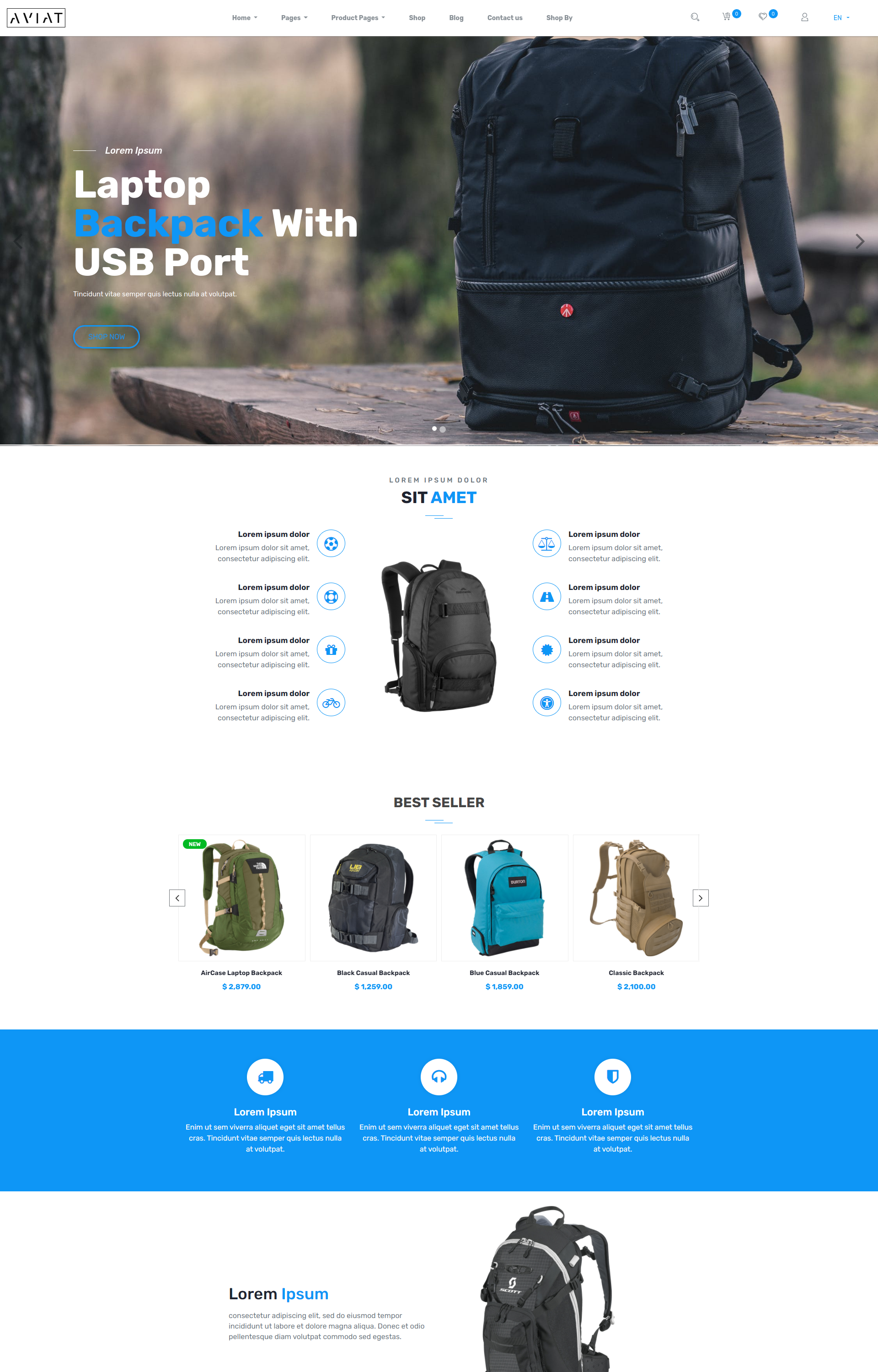 Backpack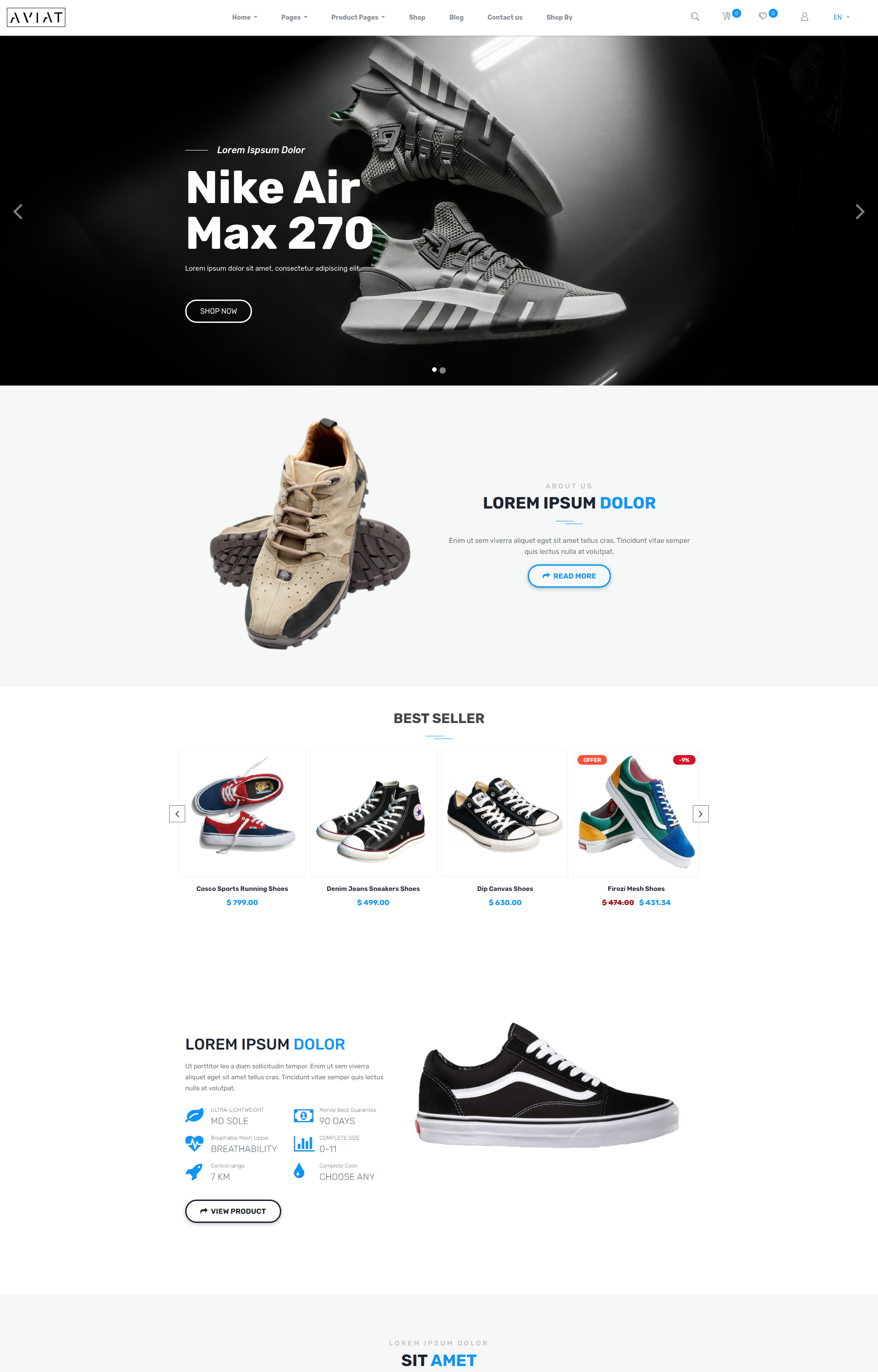 Shoes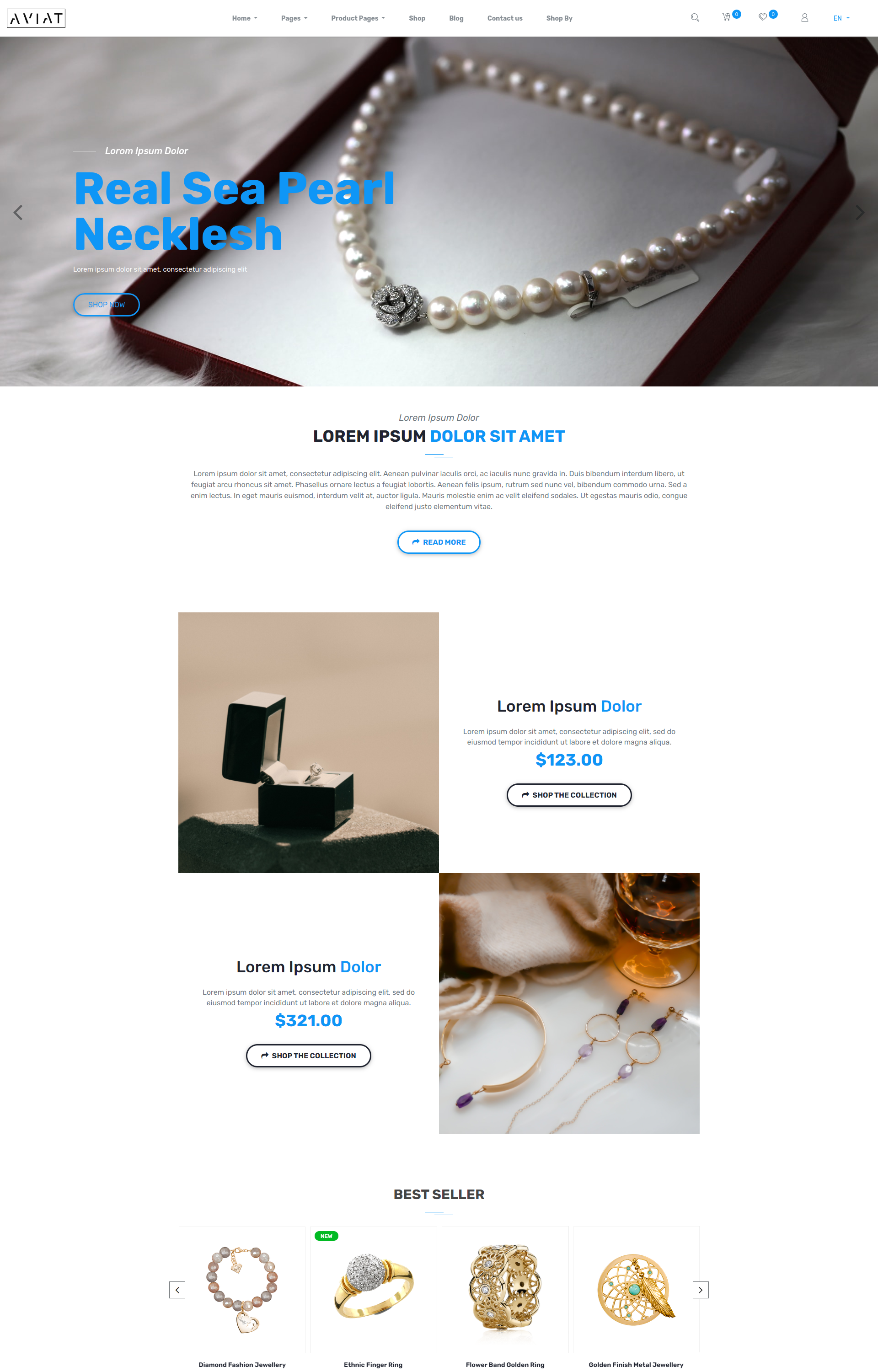 Jewellery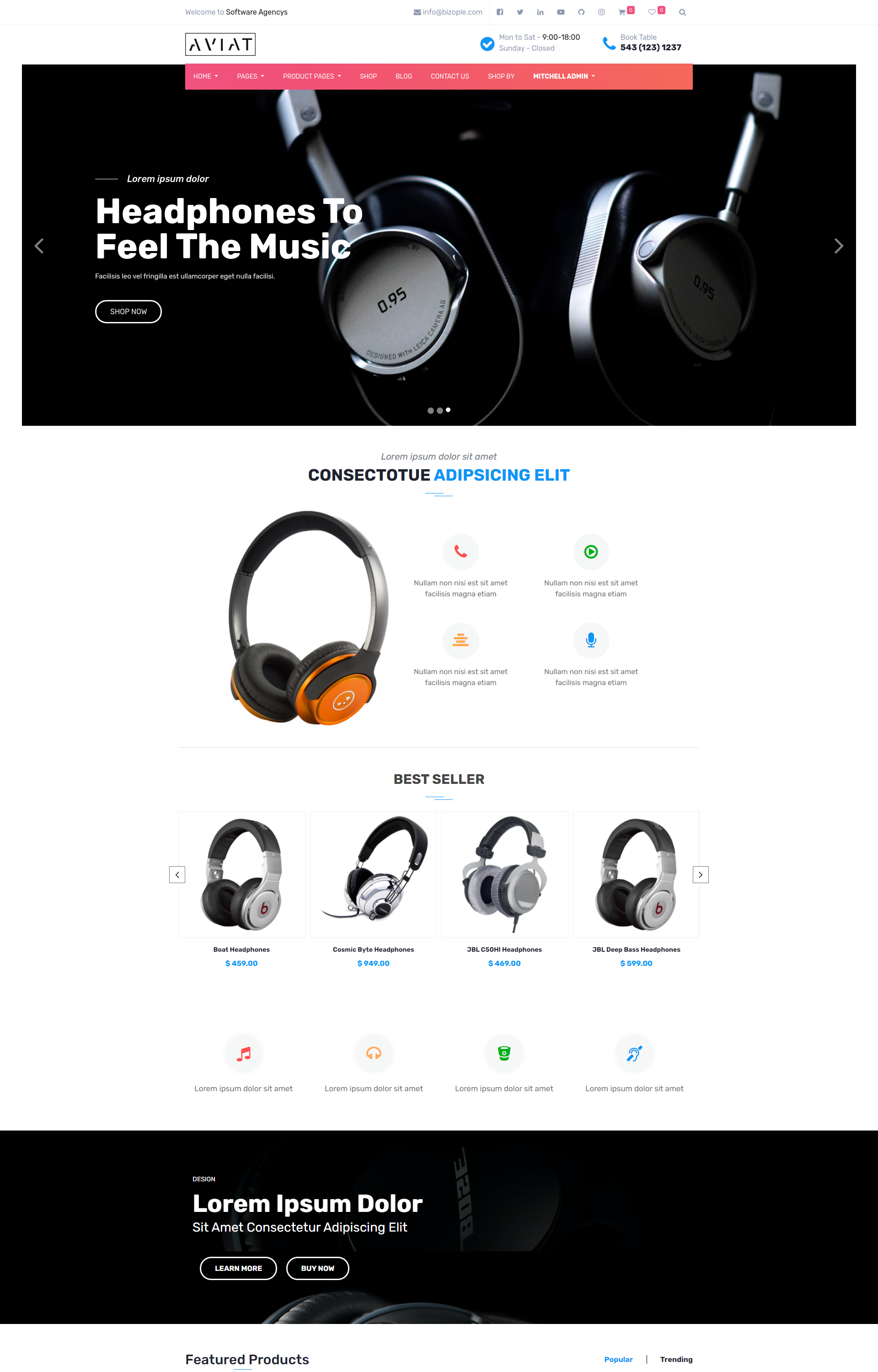 Headphones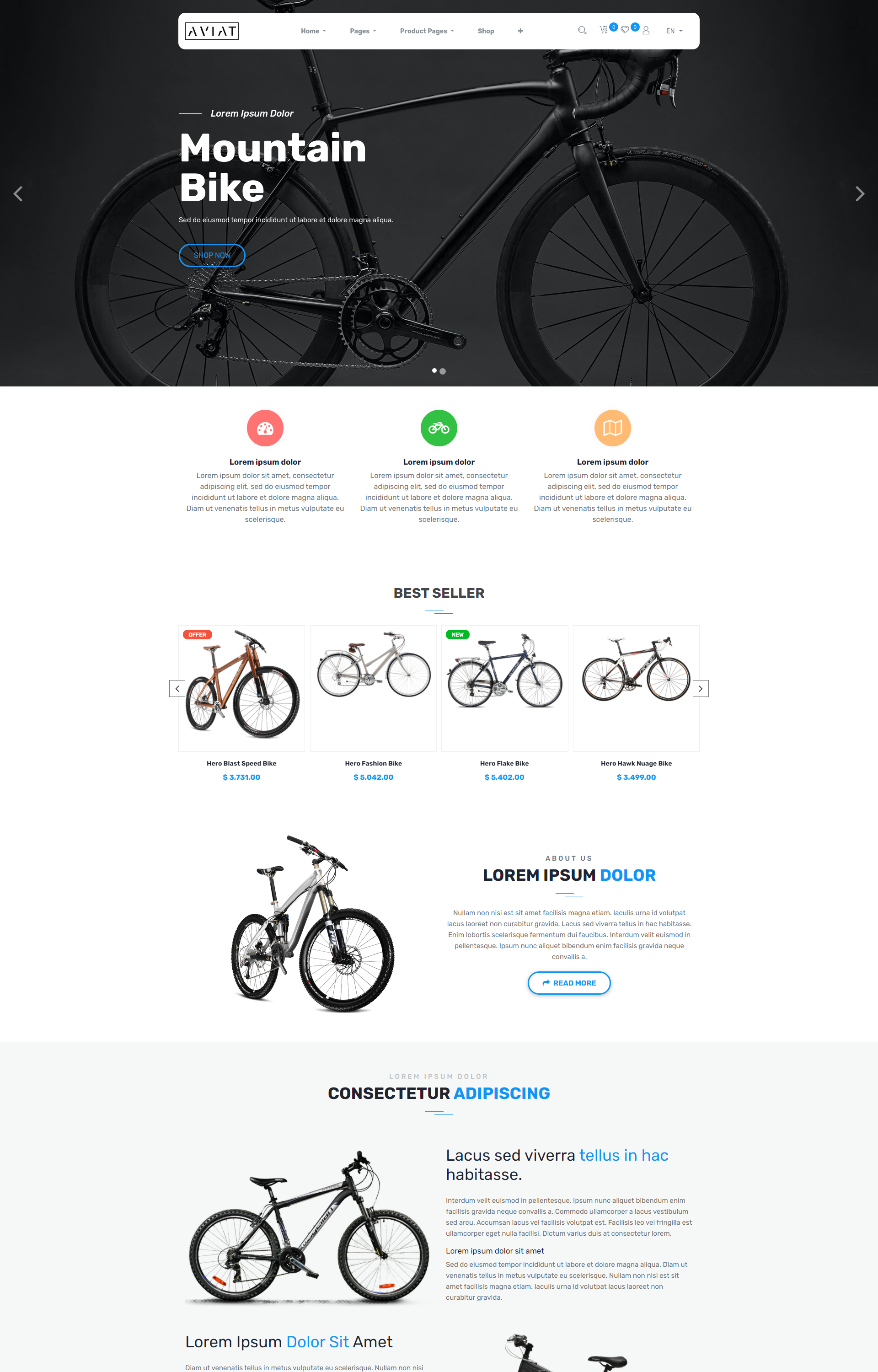 Bikes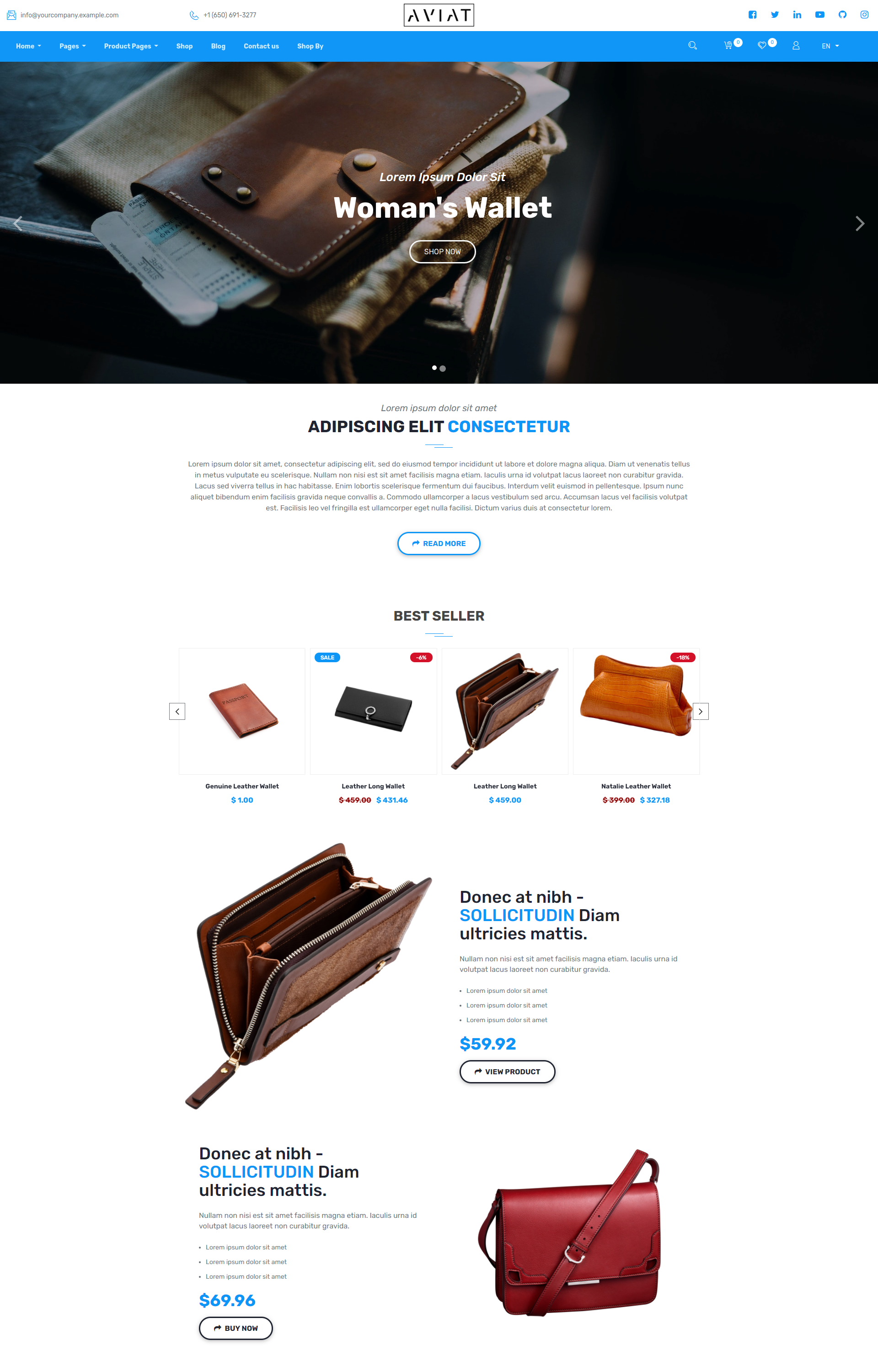 Wallet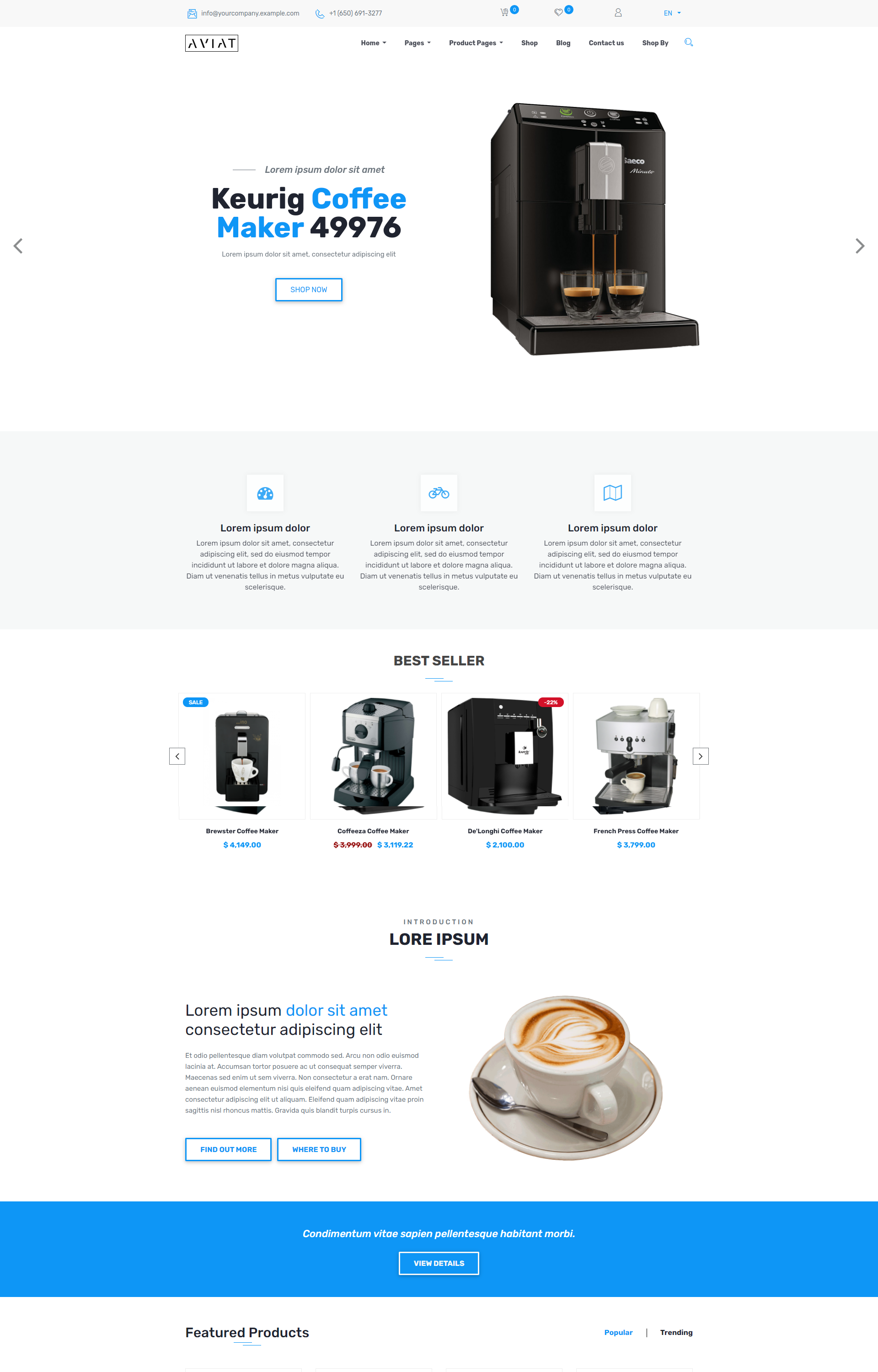 Coffee Maker
Energy Drink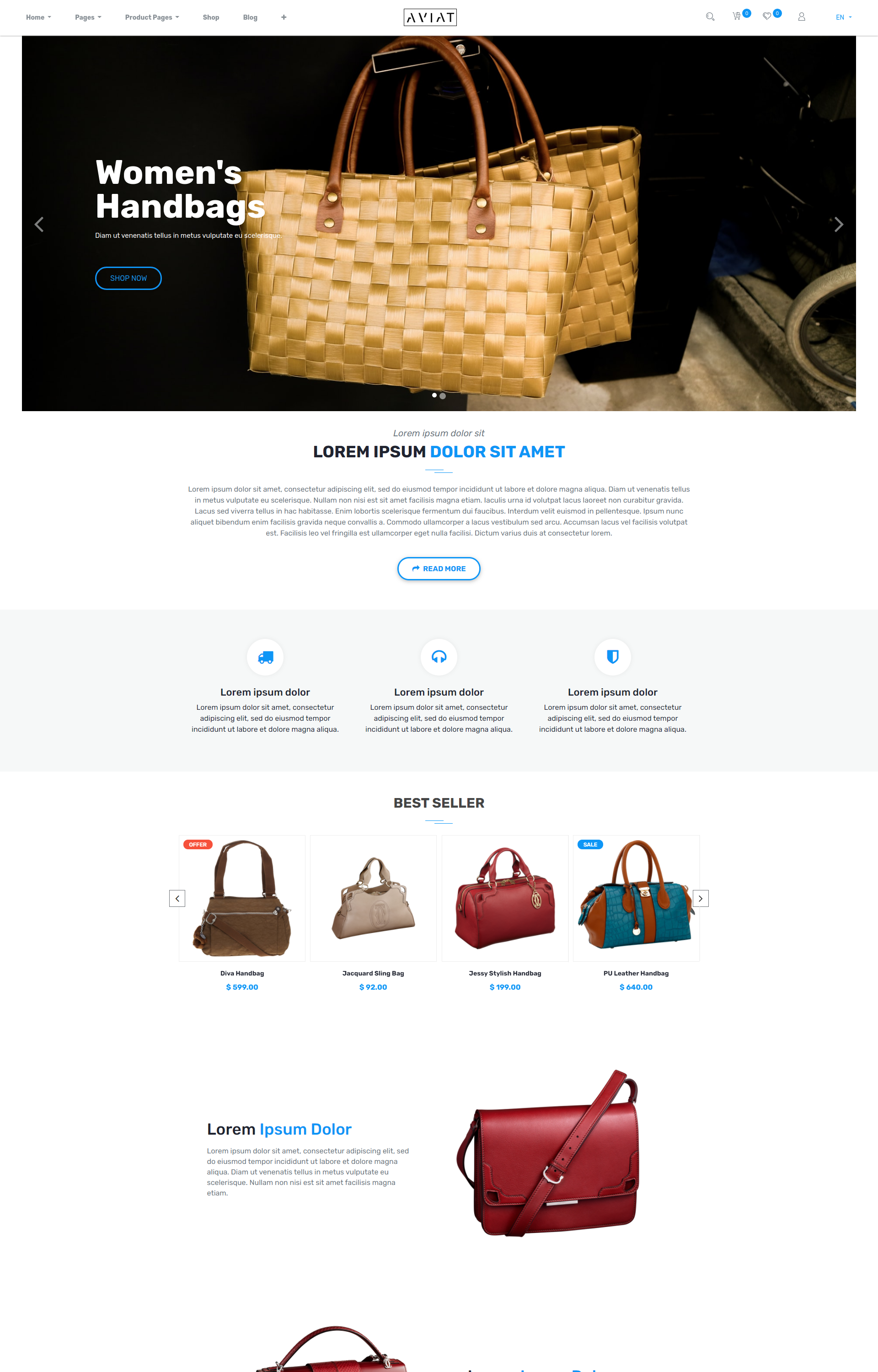 Hangbags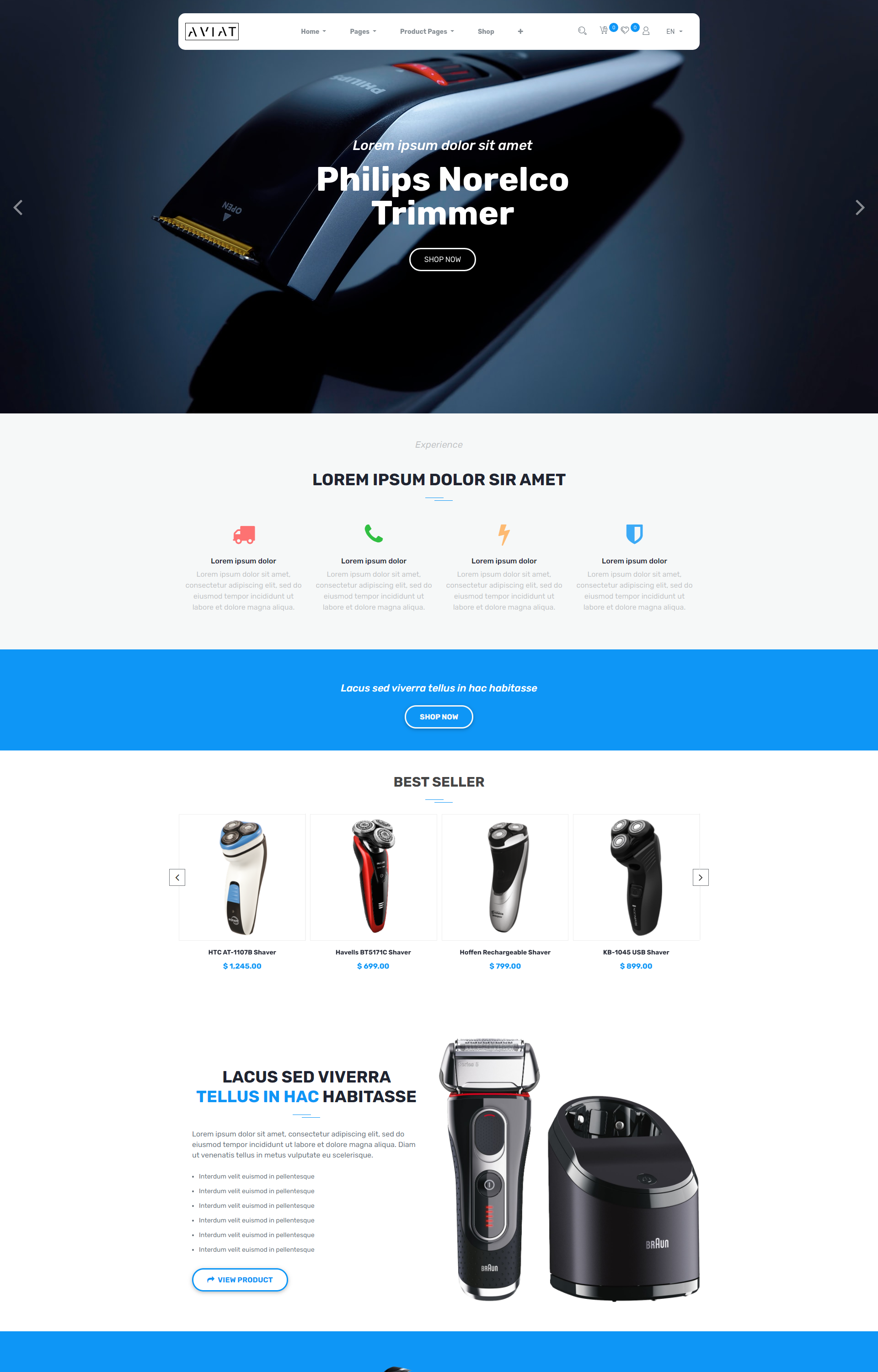 Shaver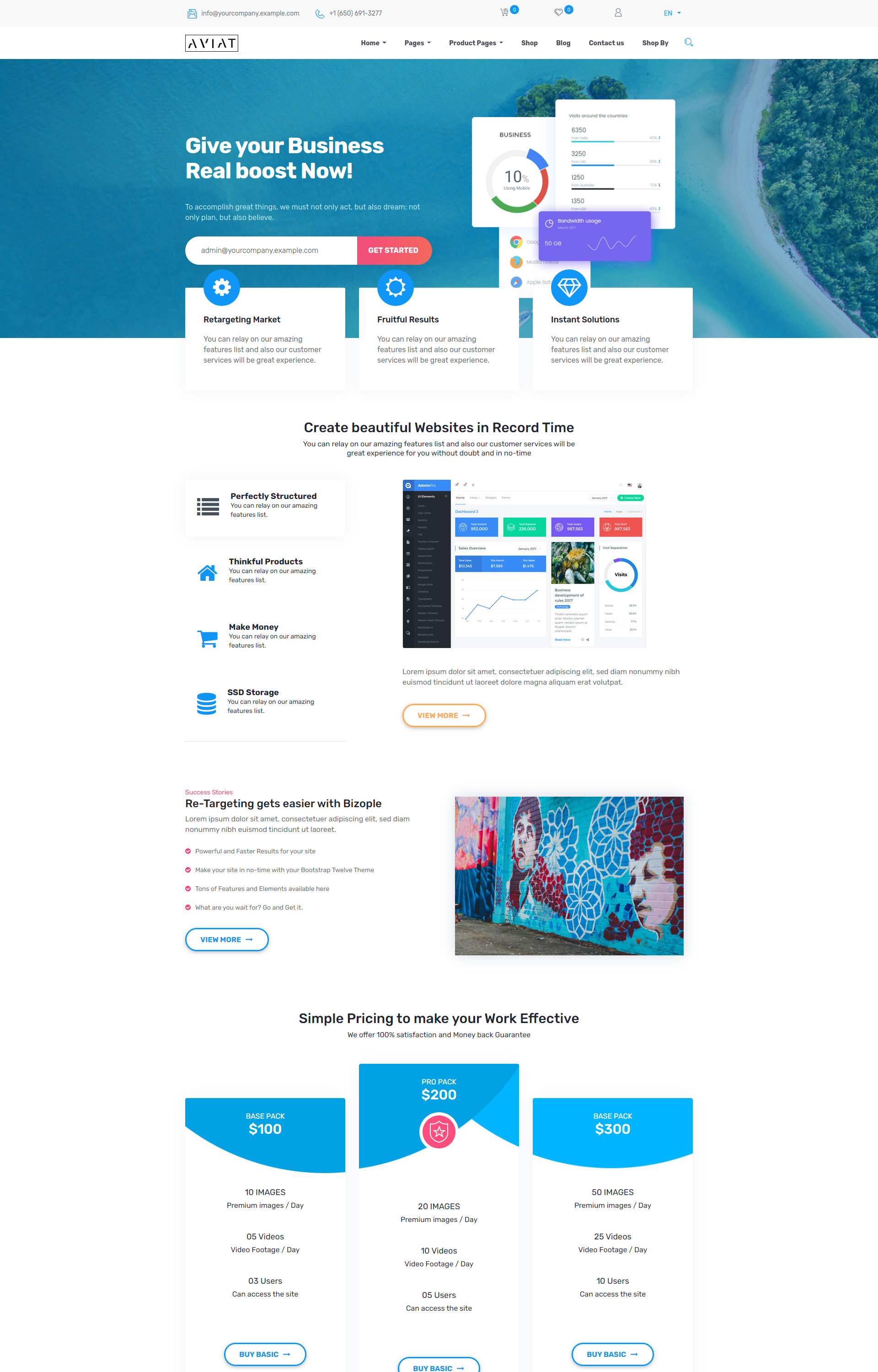 Business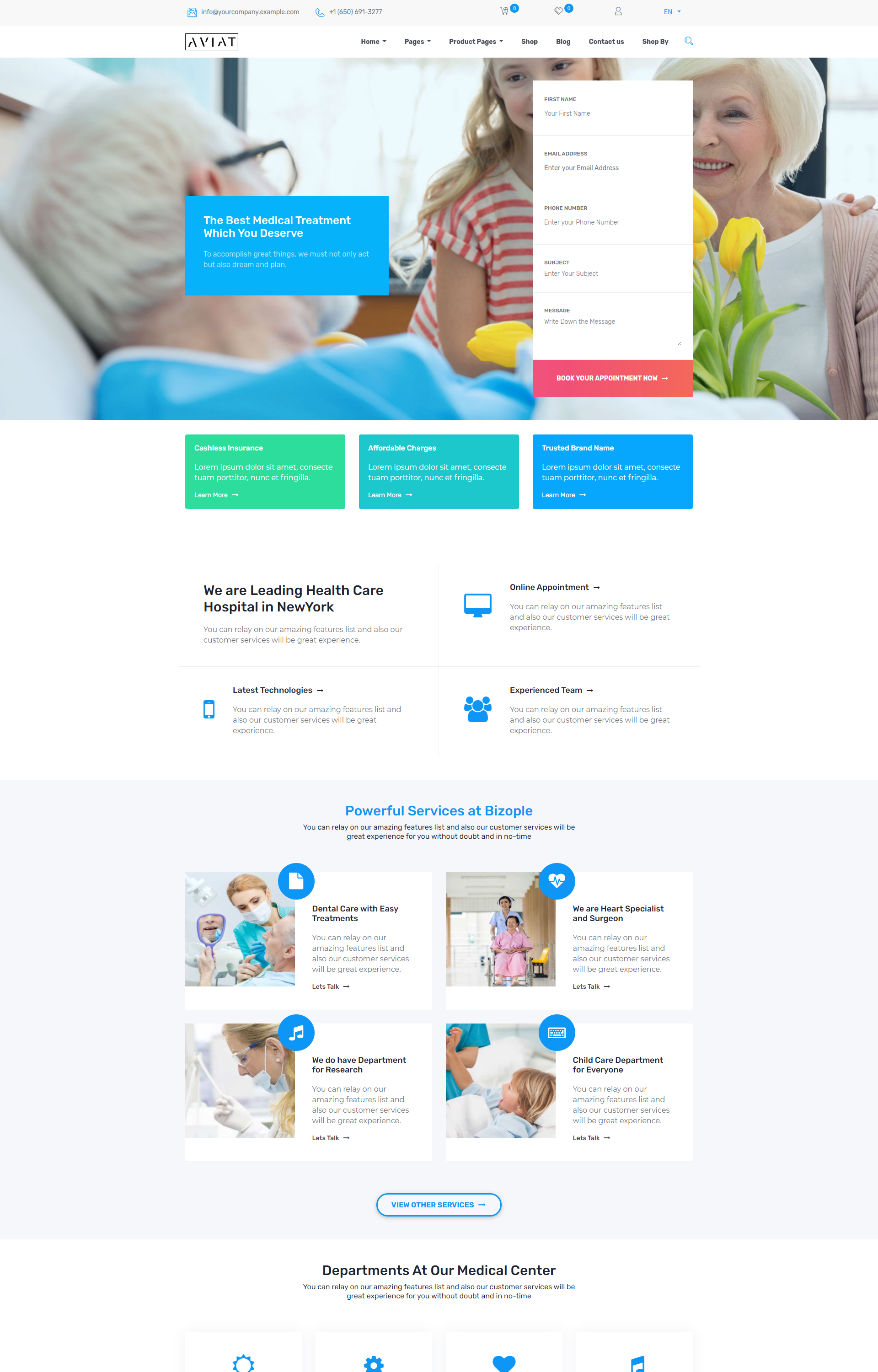 Medical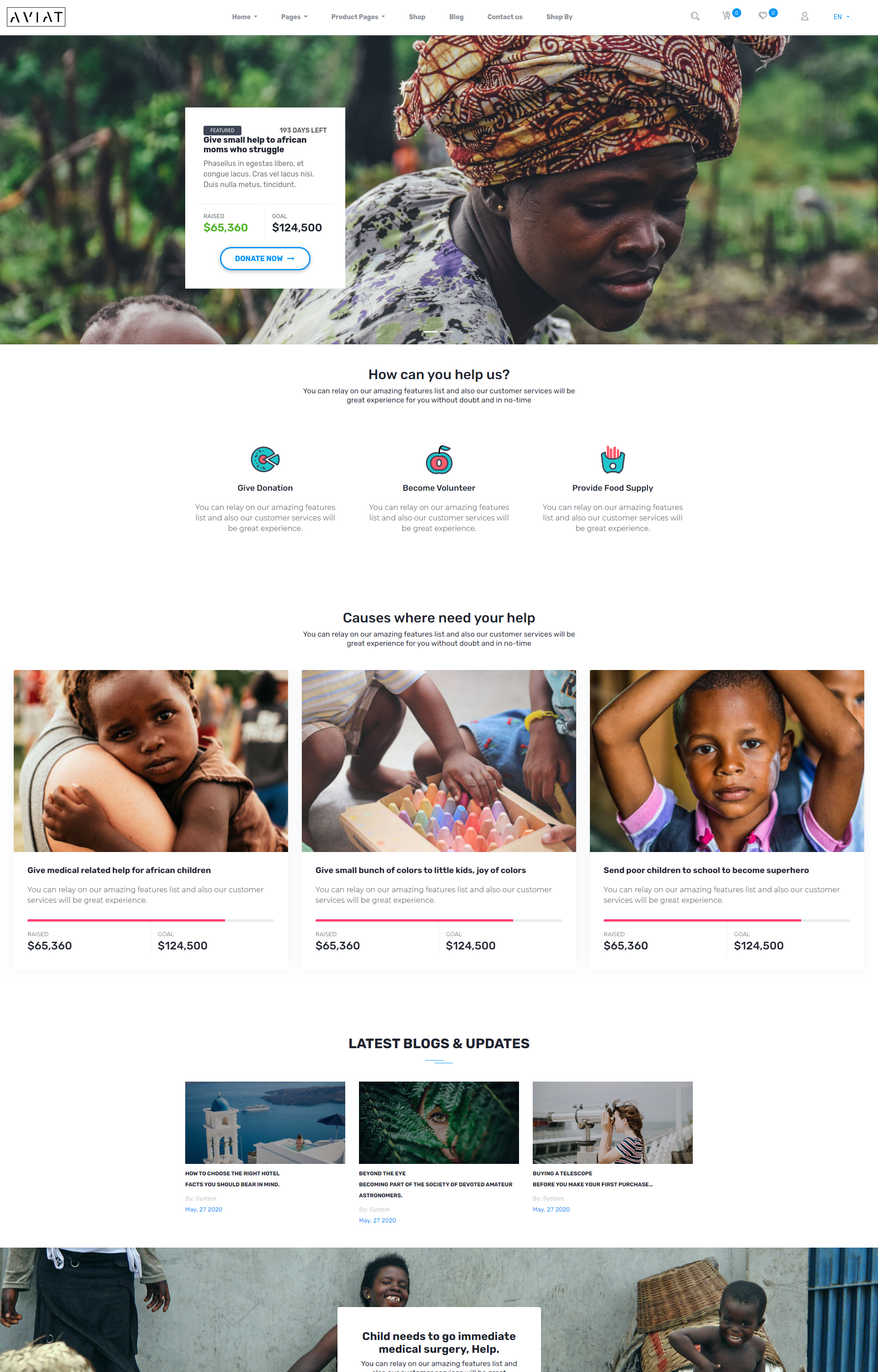 Charity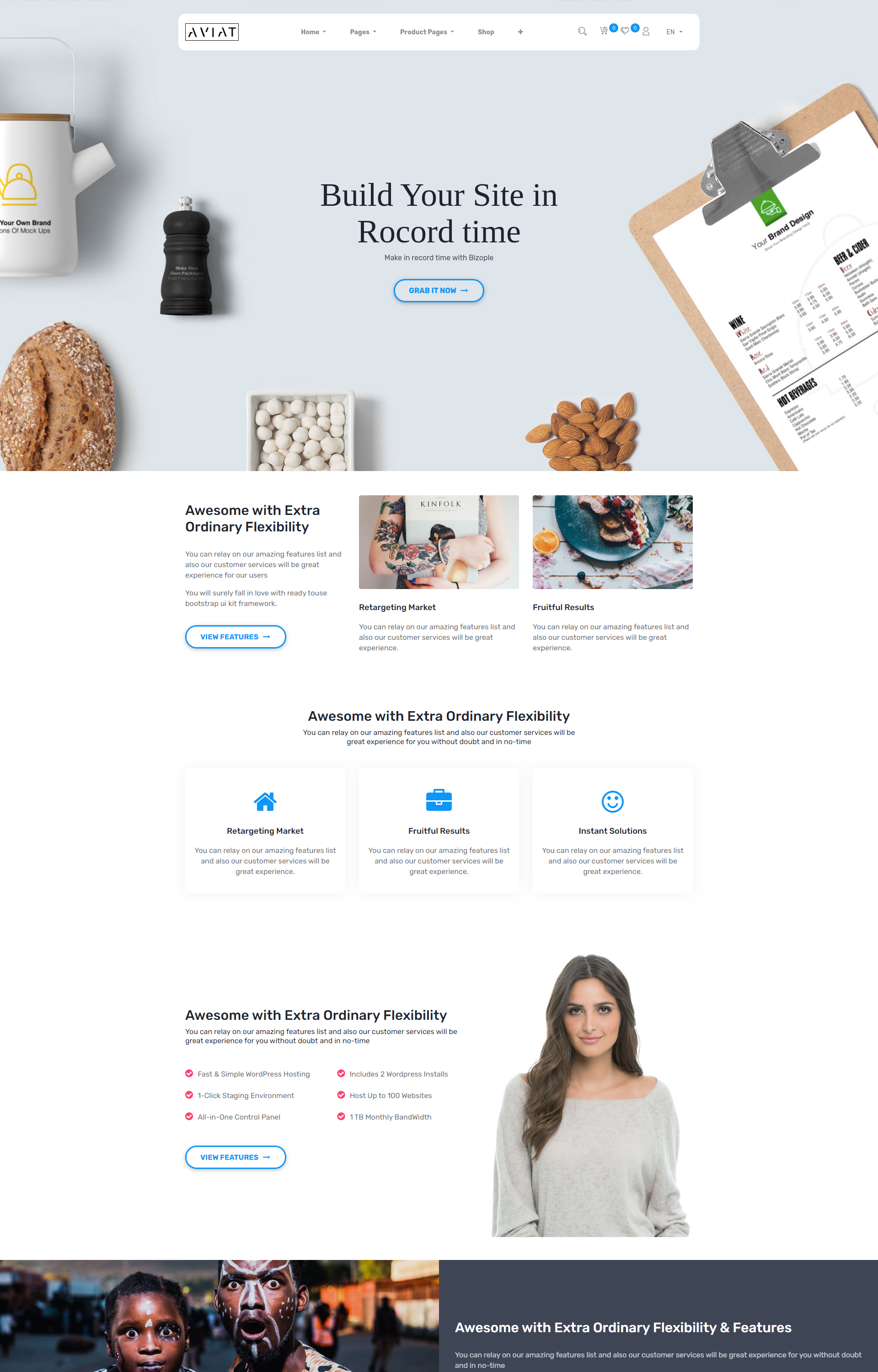 Software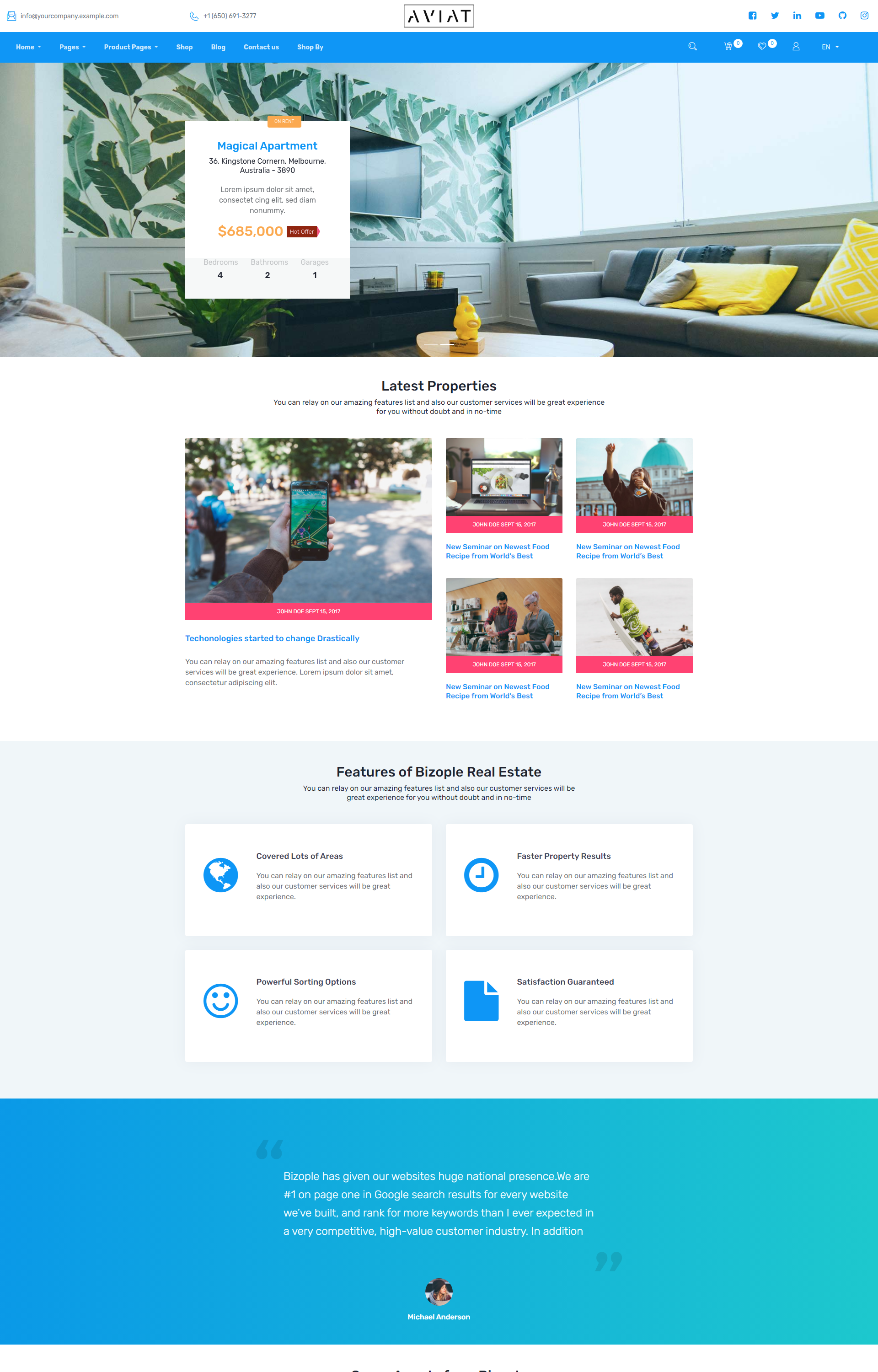 Real Estate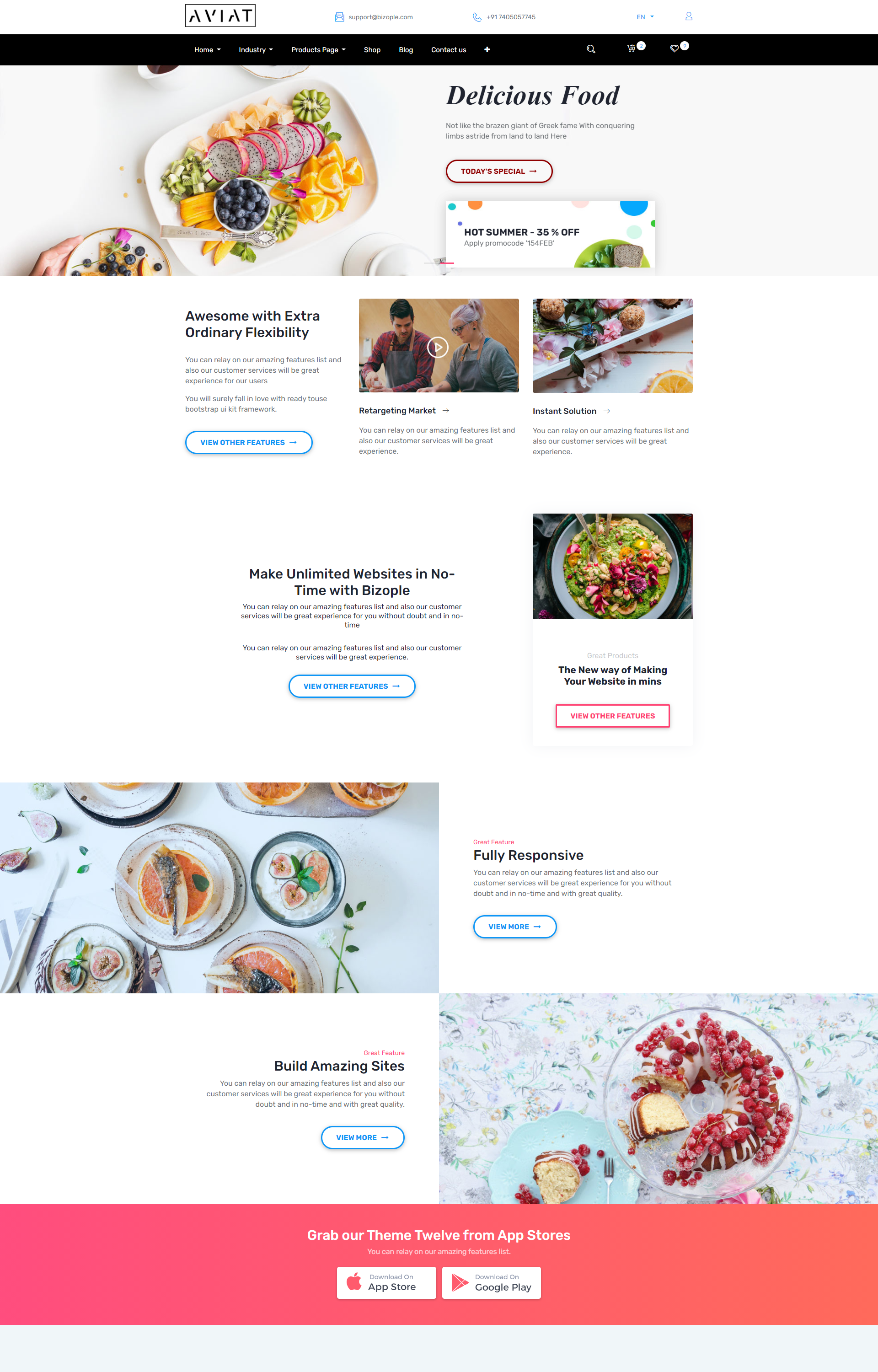 Restaurant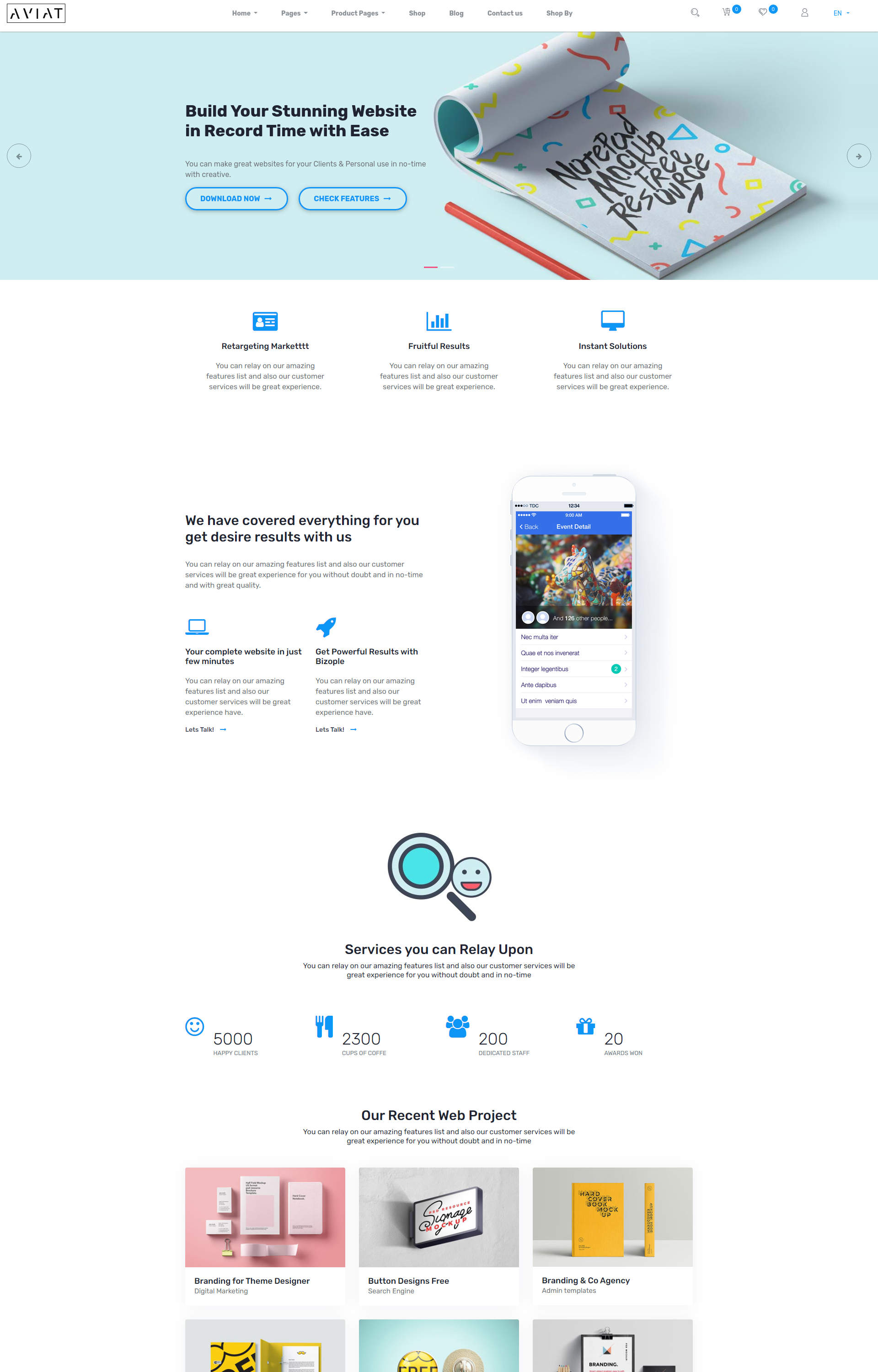 Web Agency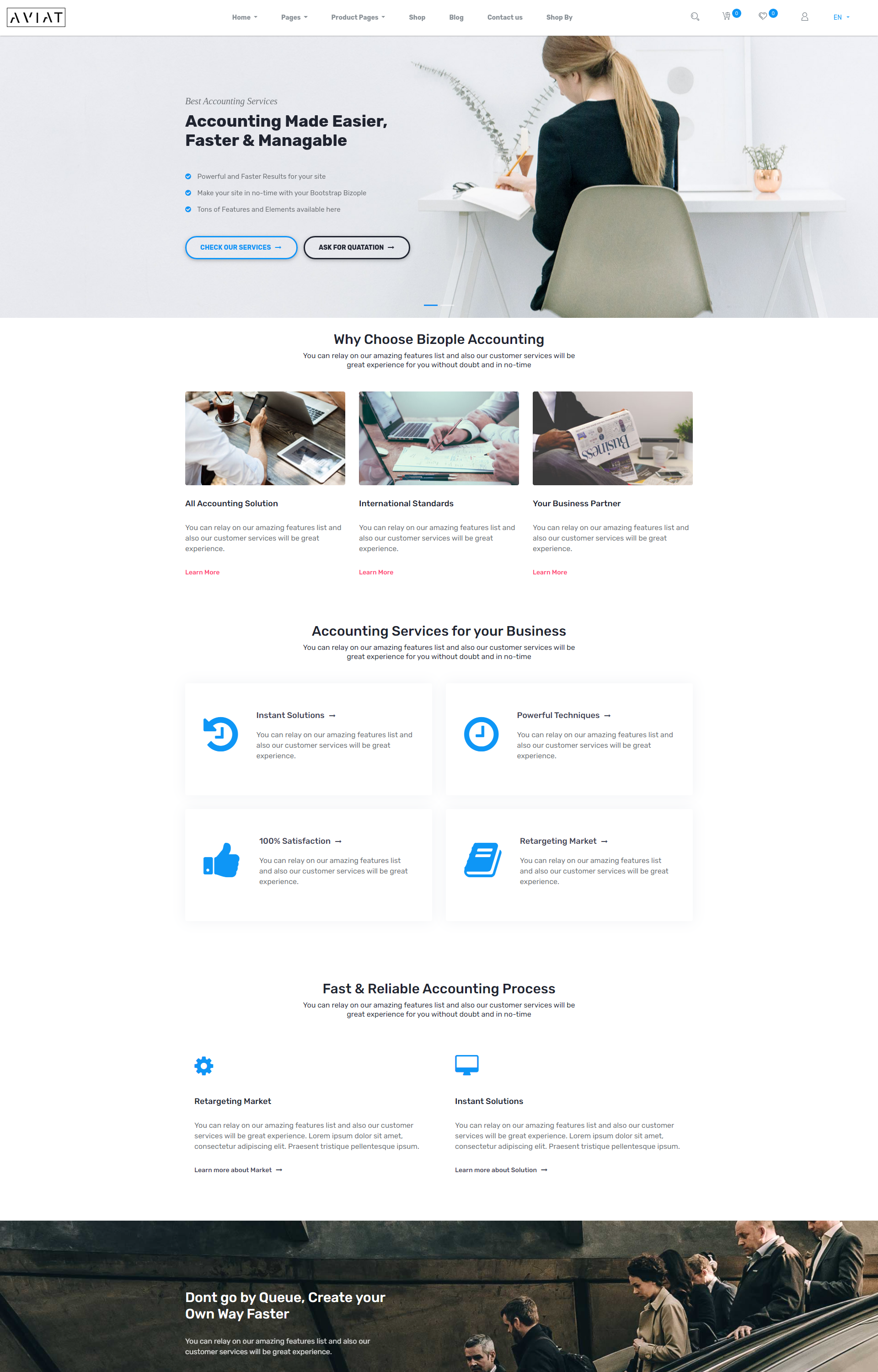 Accounting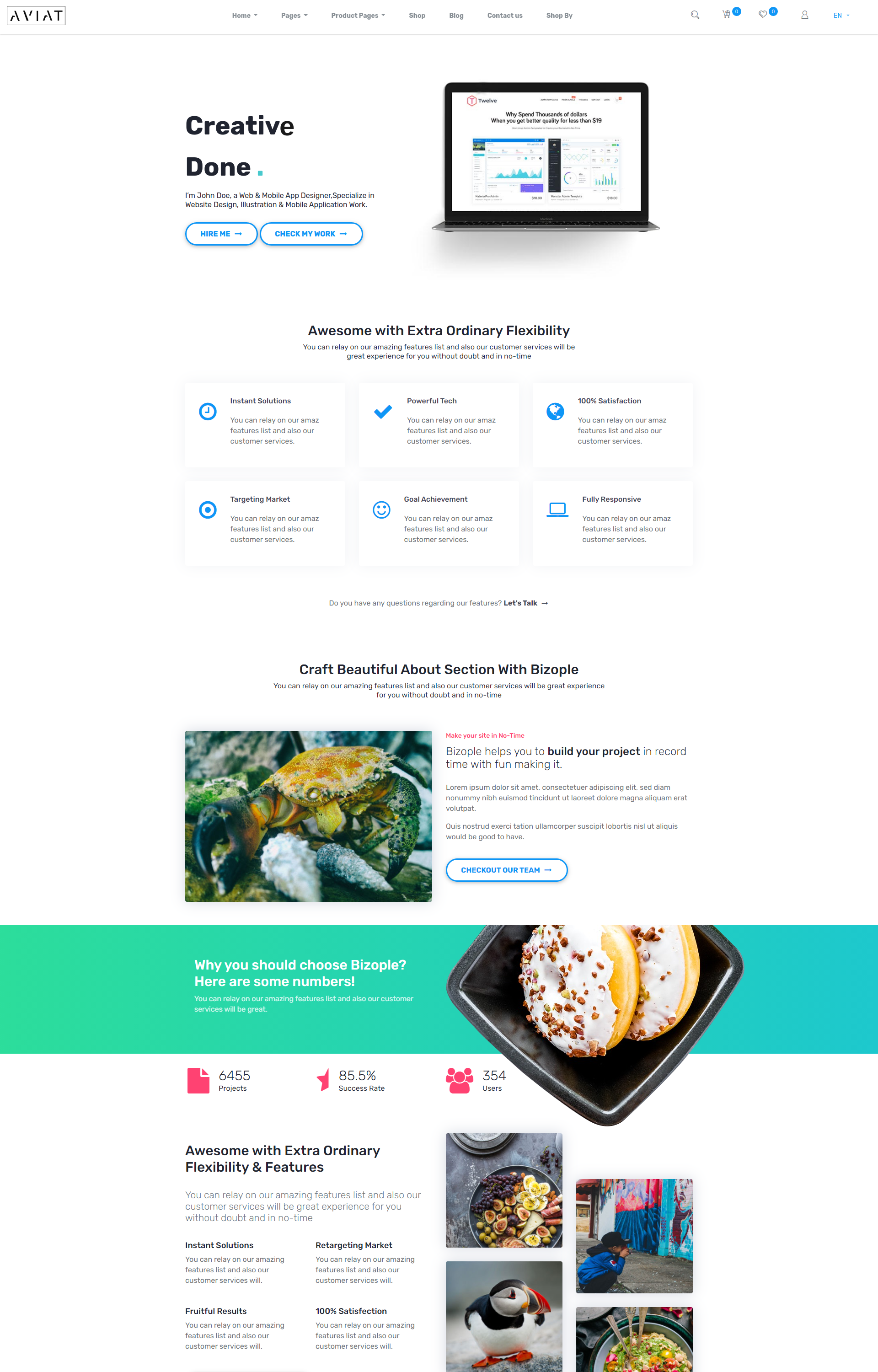 One Page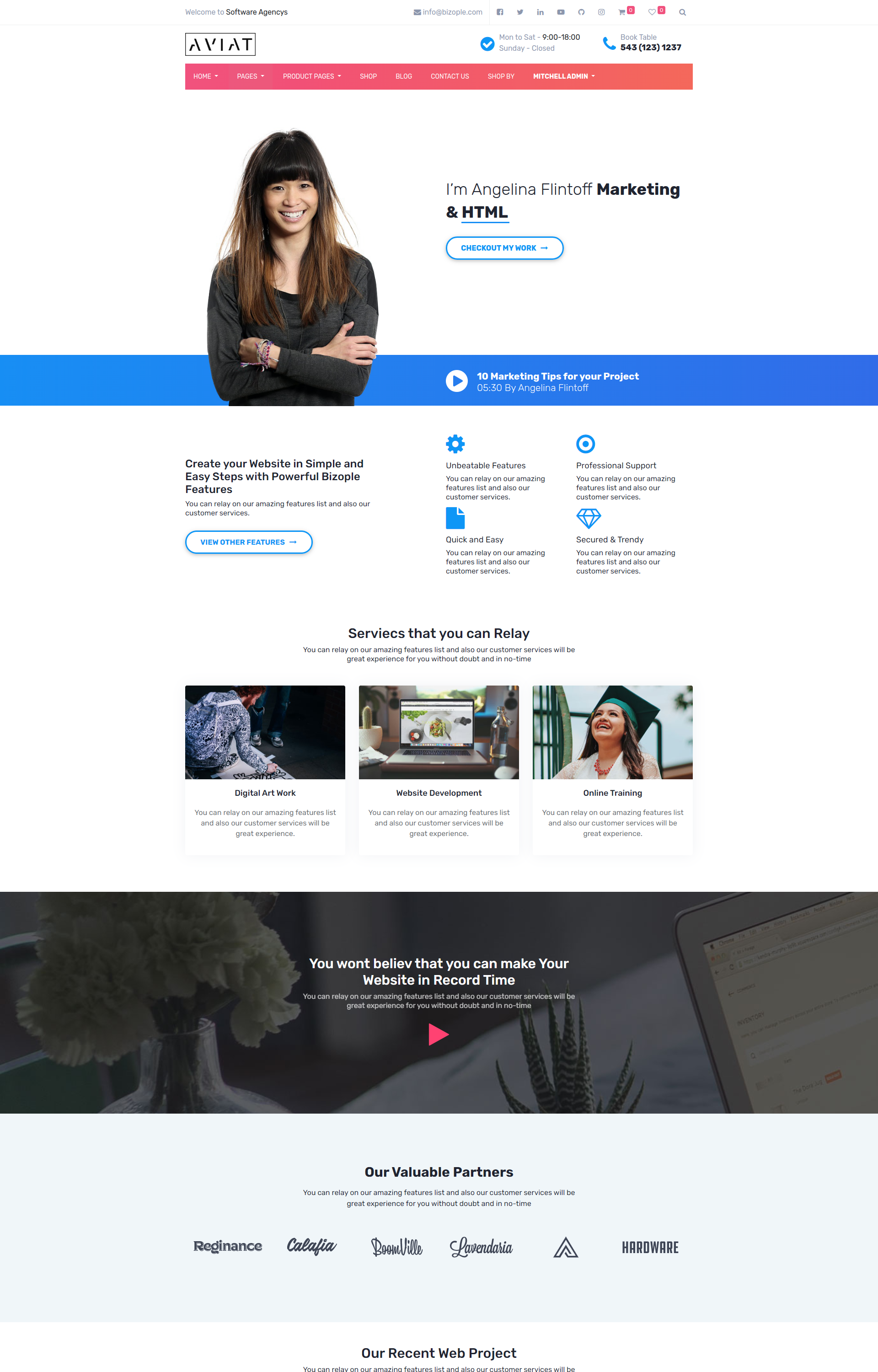 Seo Marketing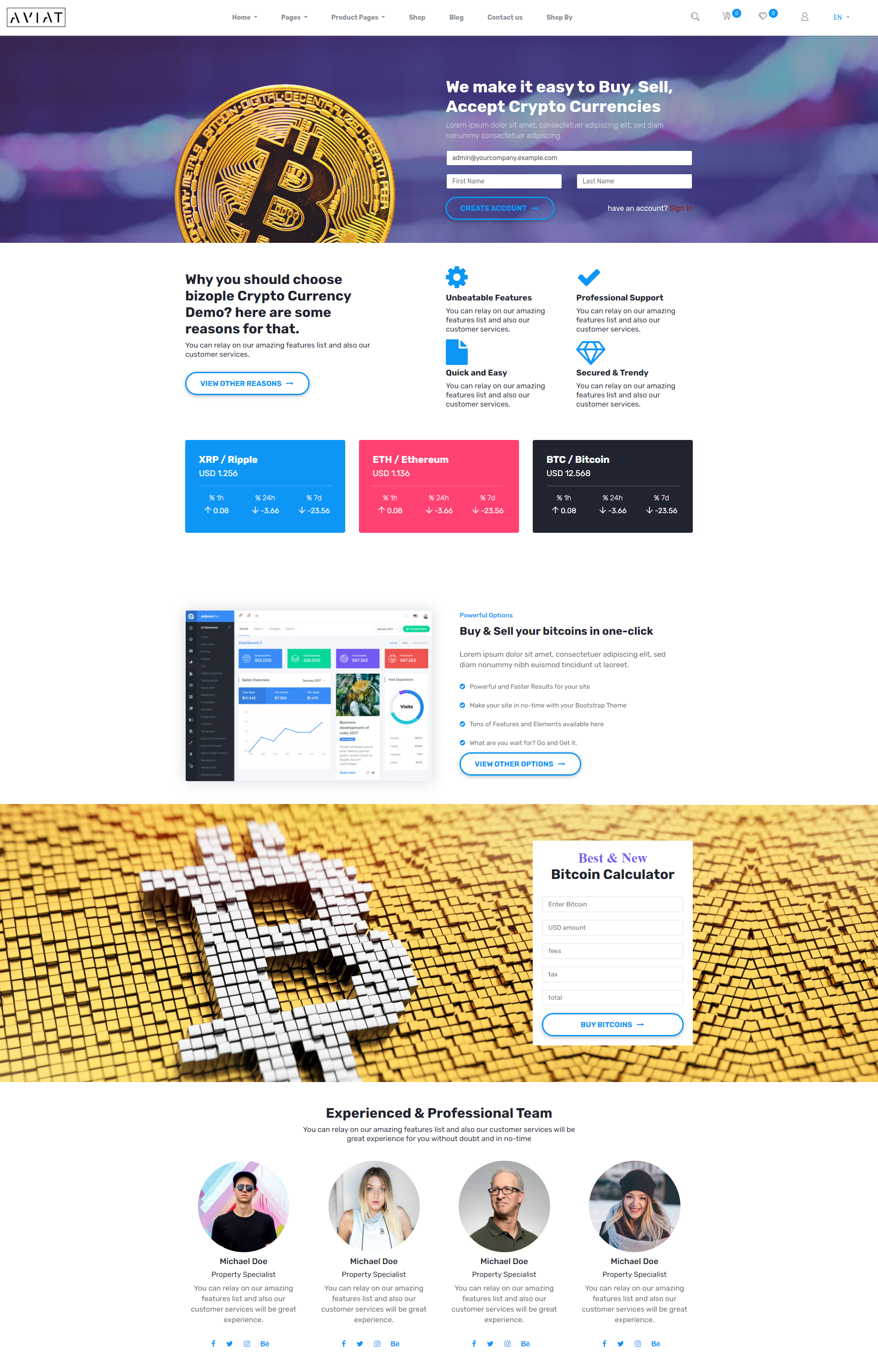 Cyptocurrency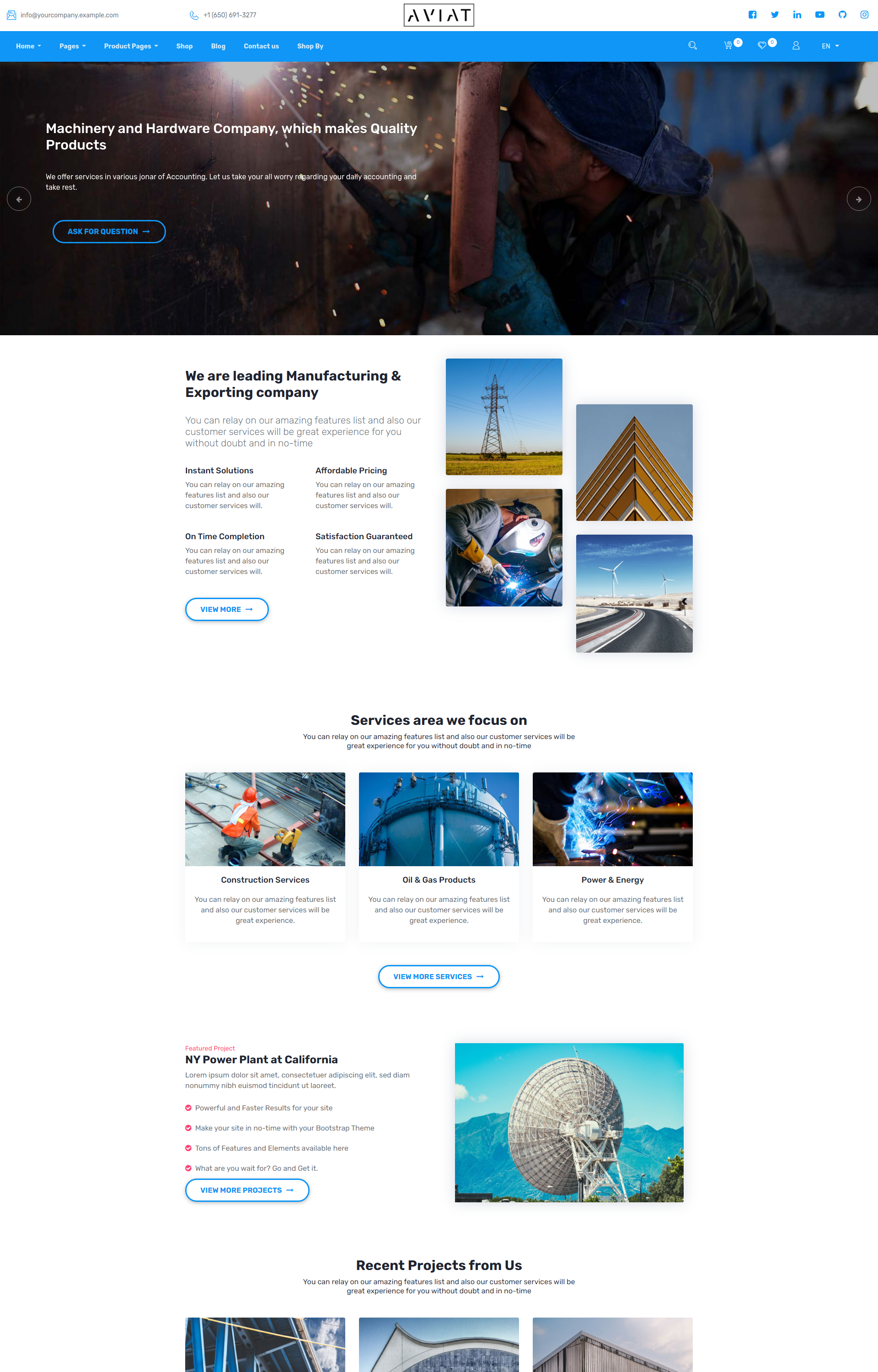 Industrial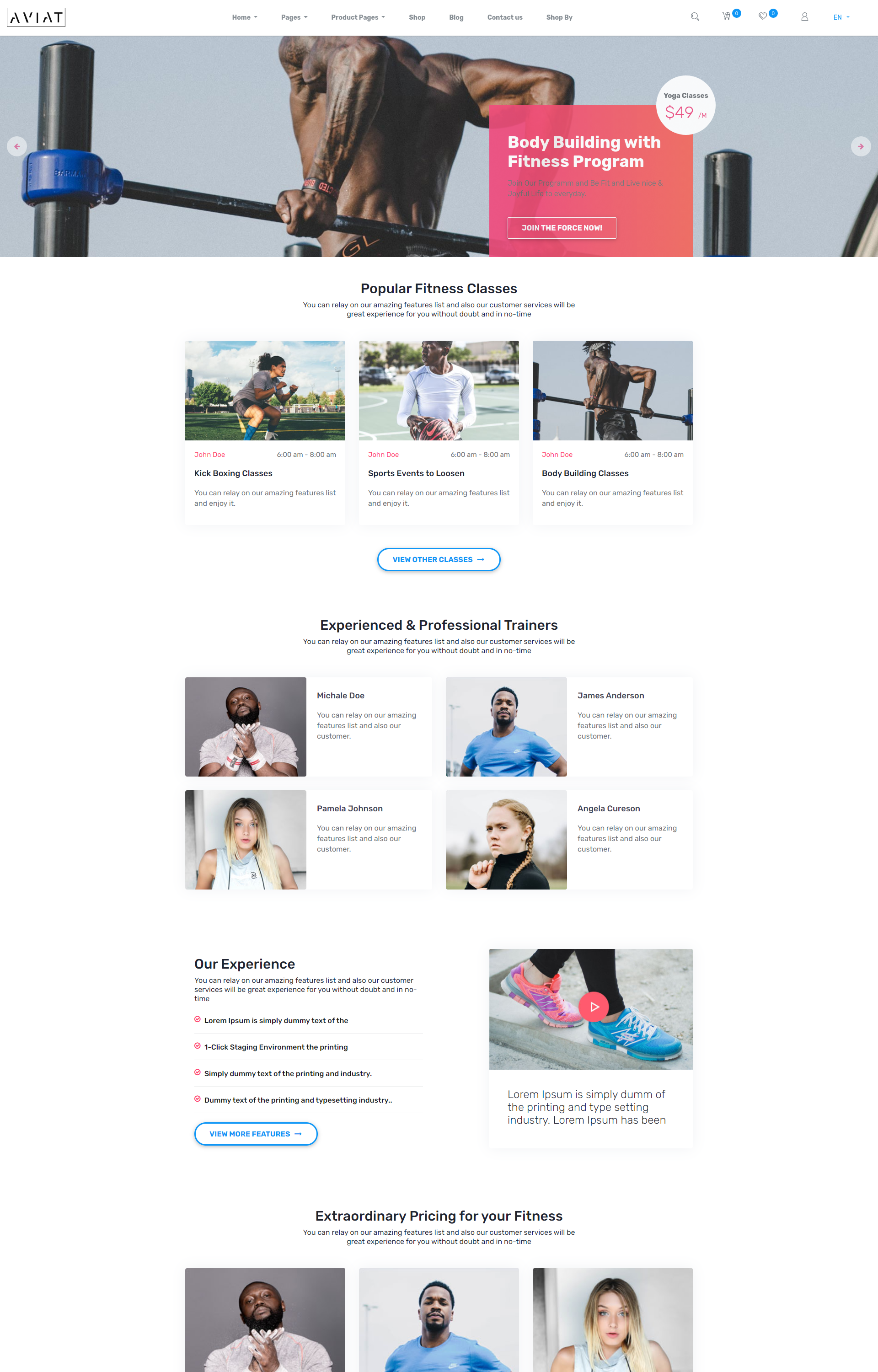 Fitness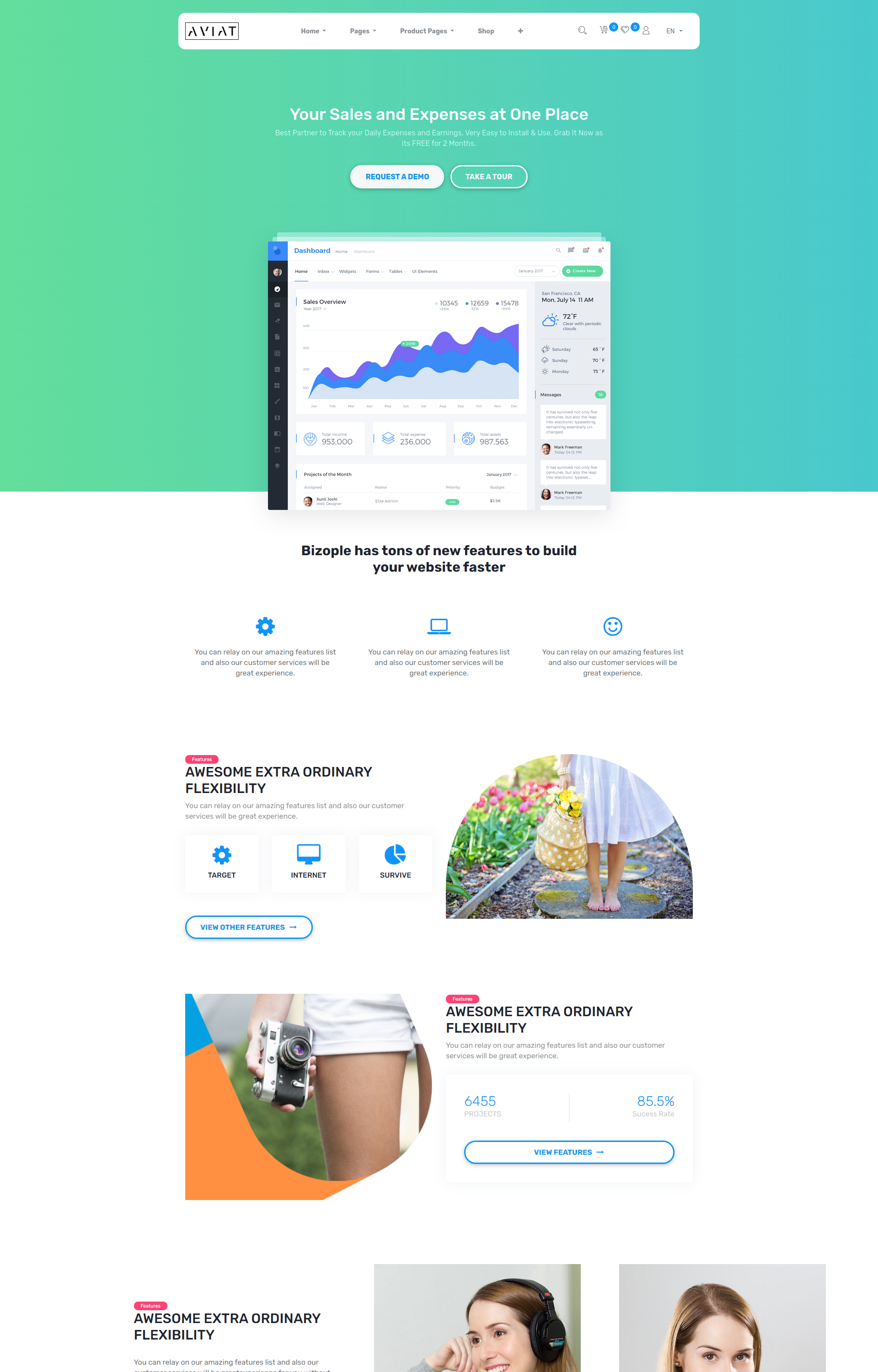 Creative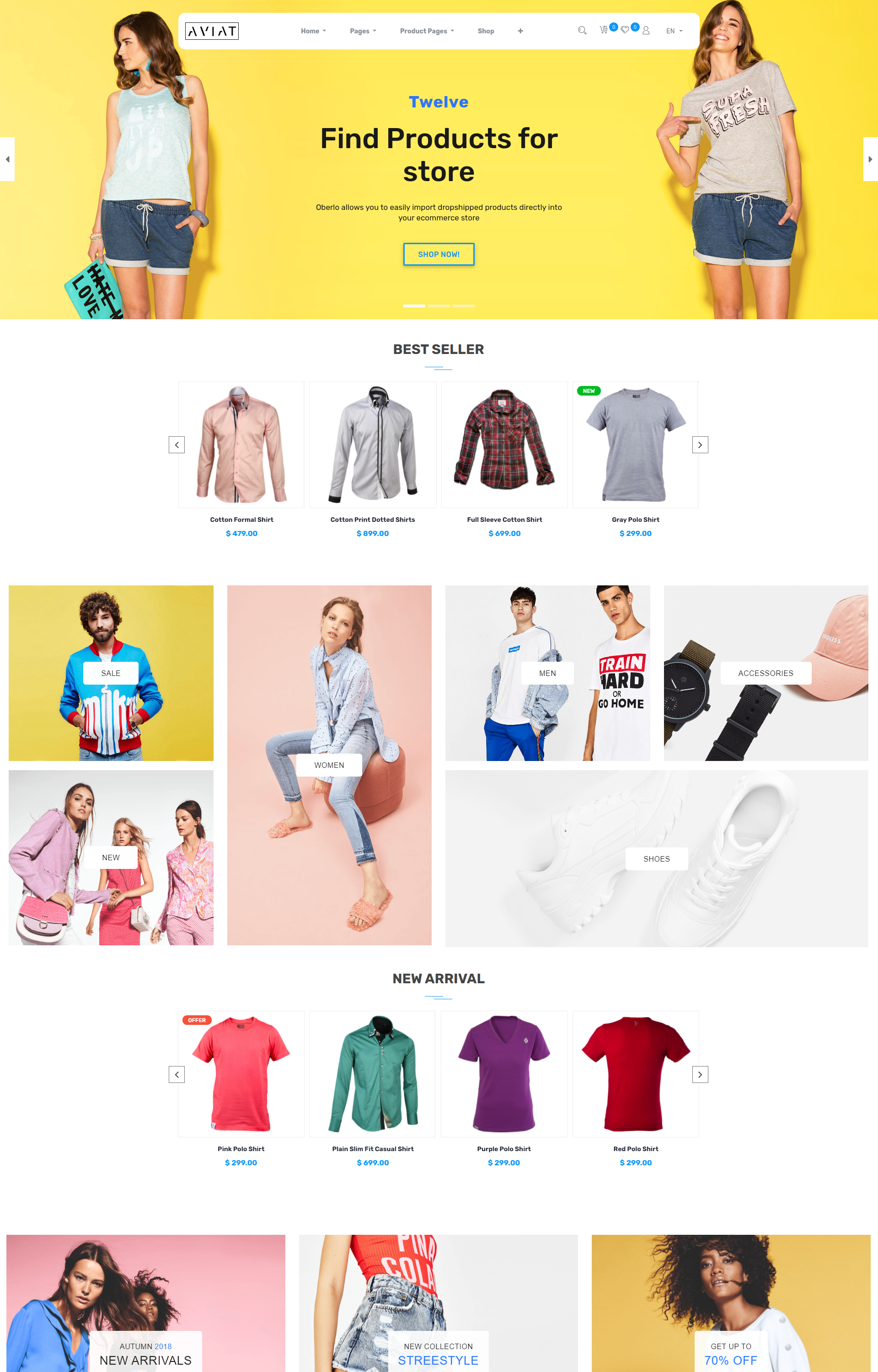 Fashion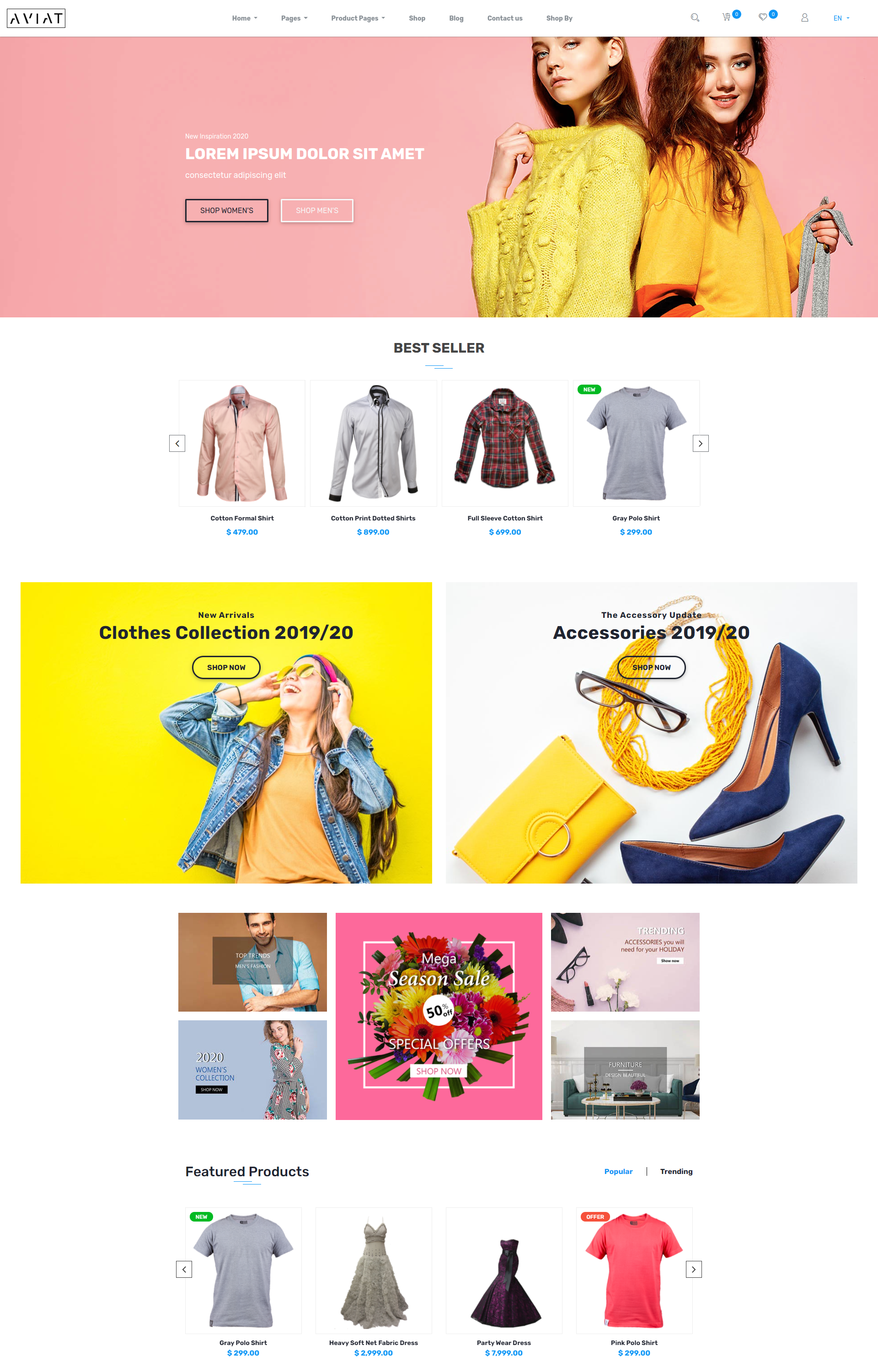 Fashion 2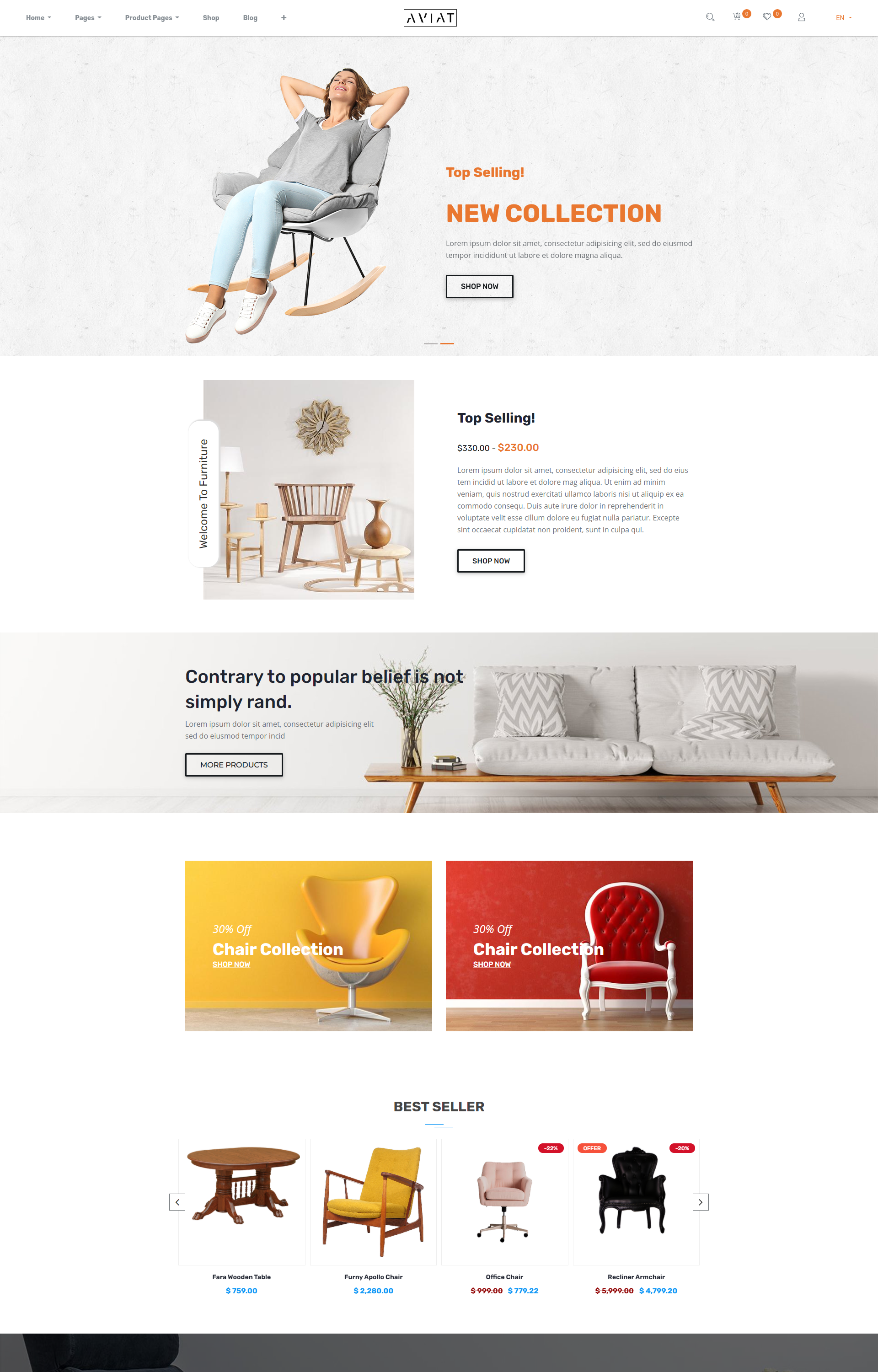 Furniture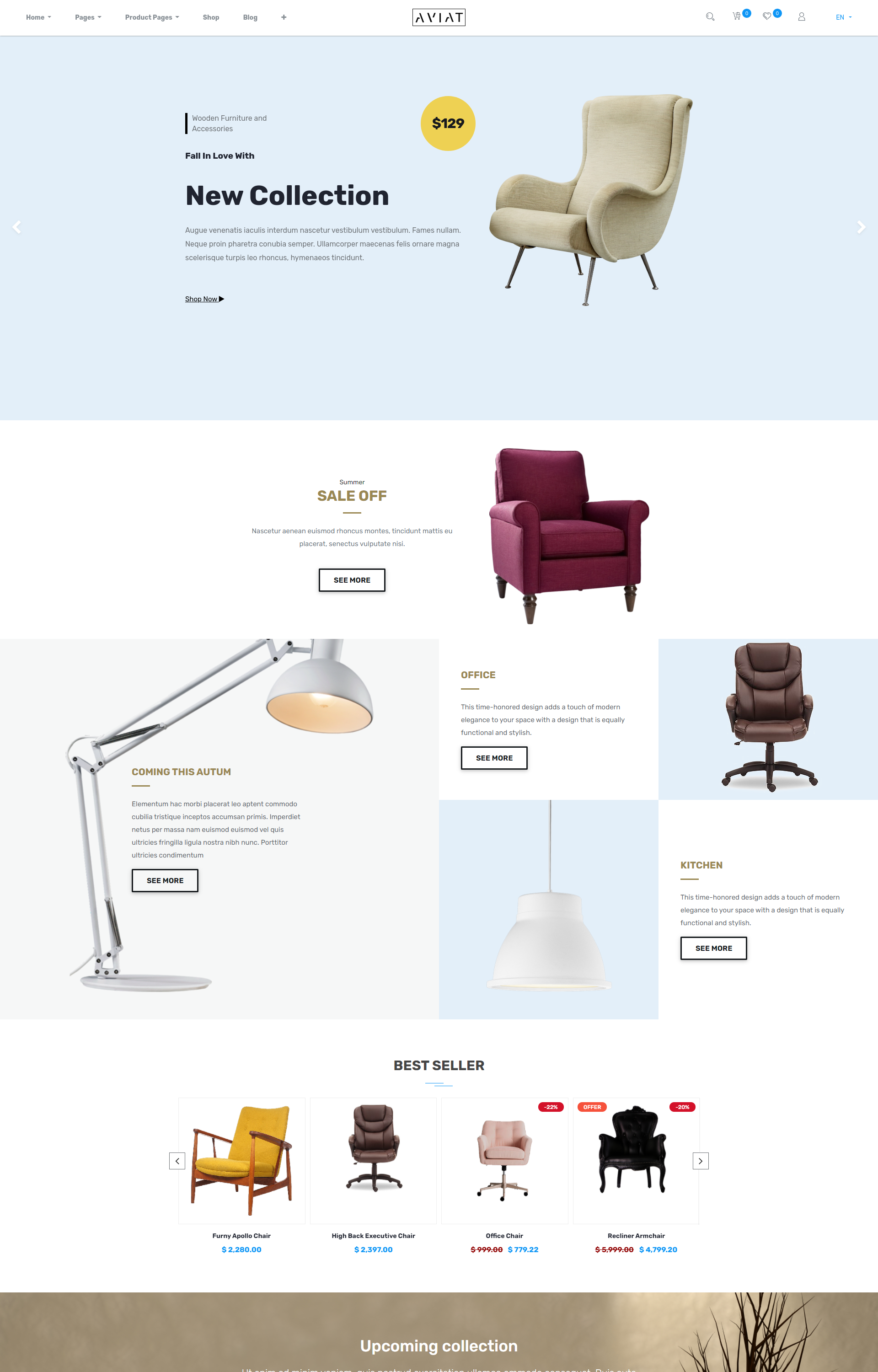 Furniture 2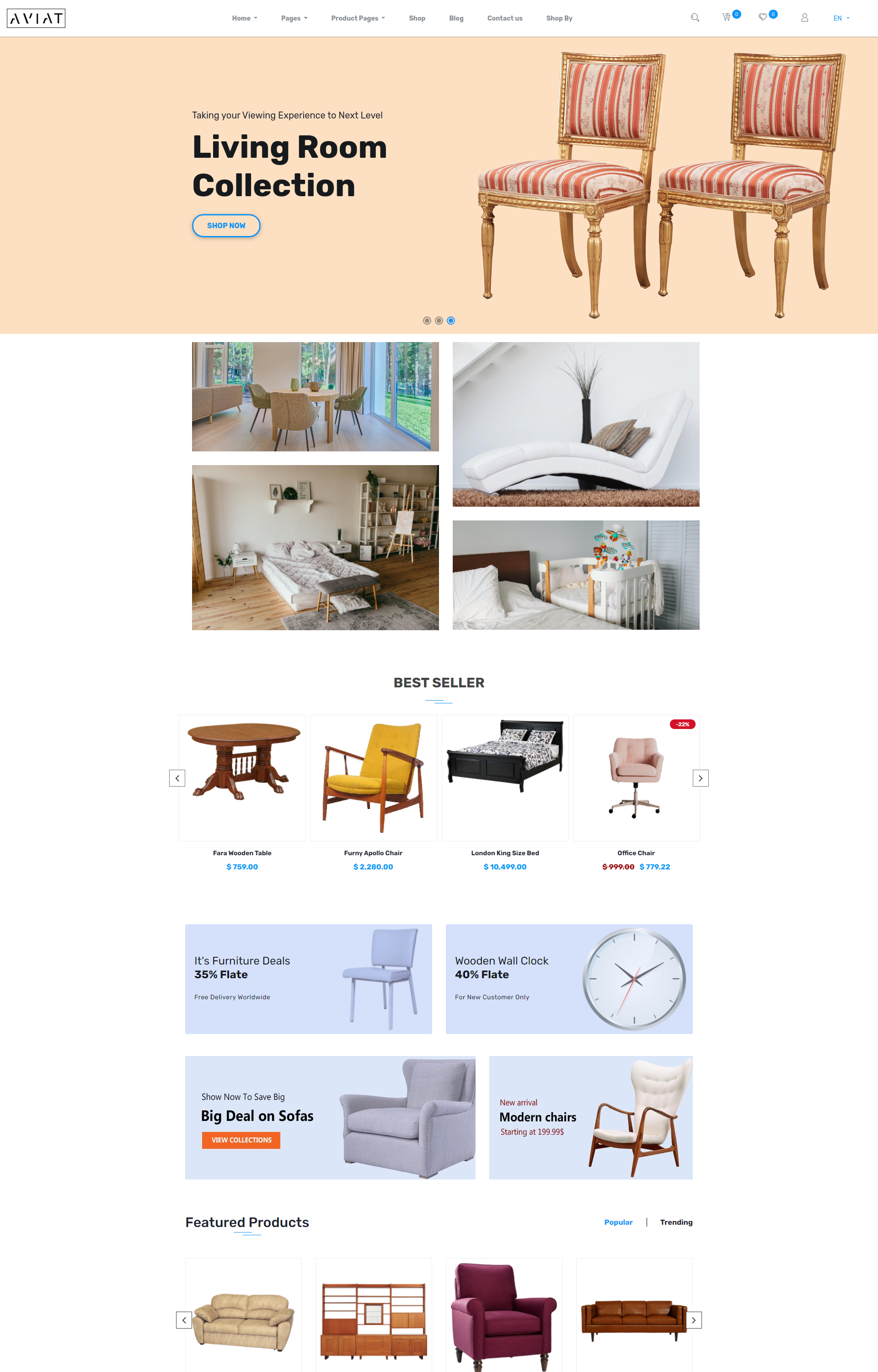 Furniture 3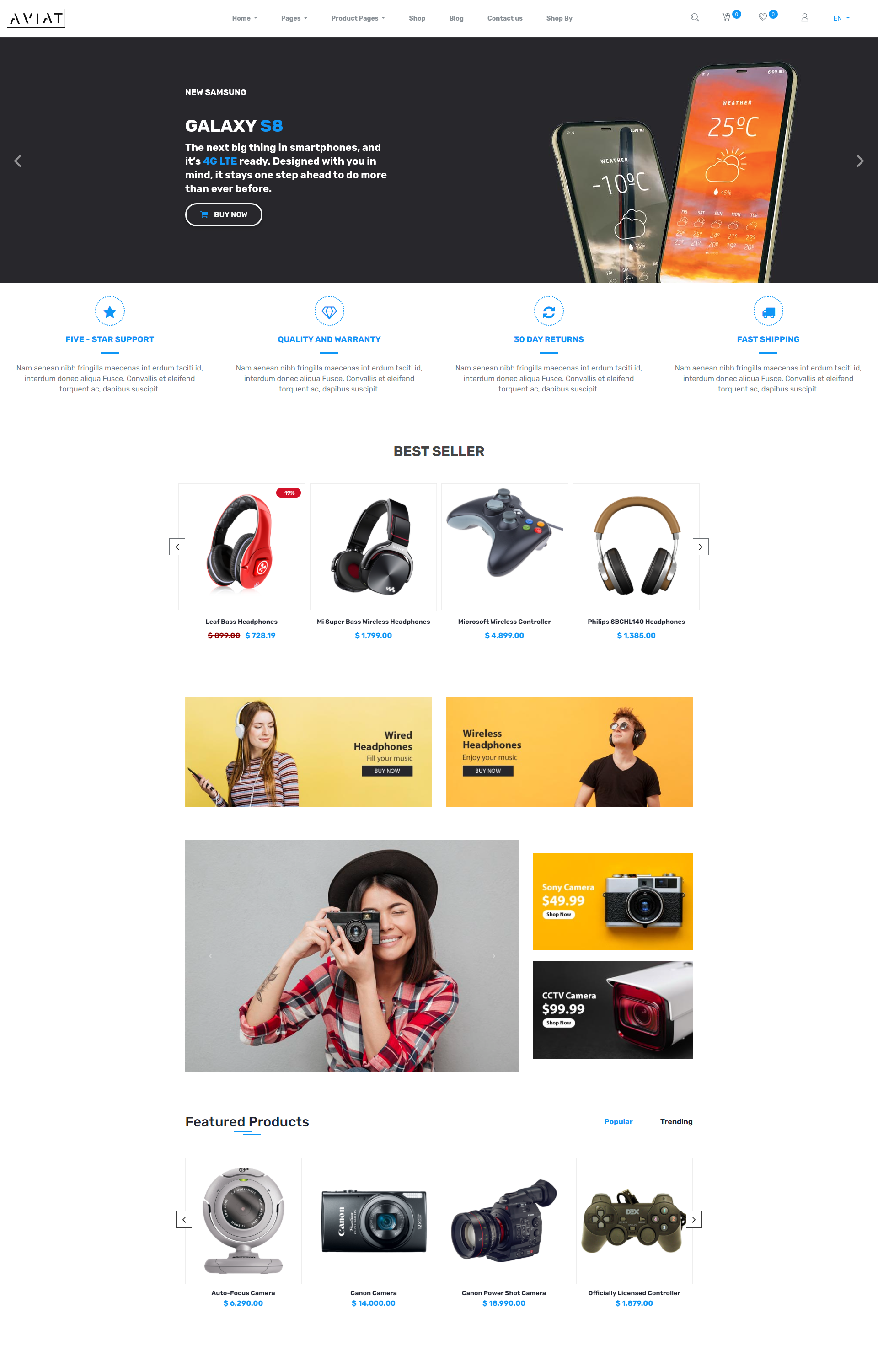 Electronic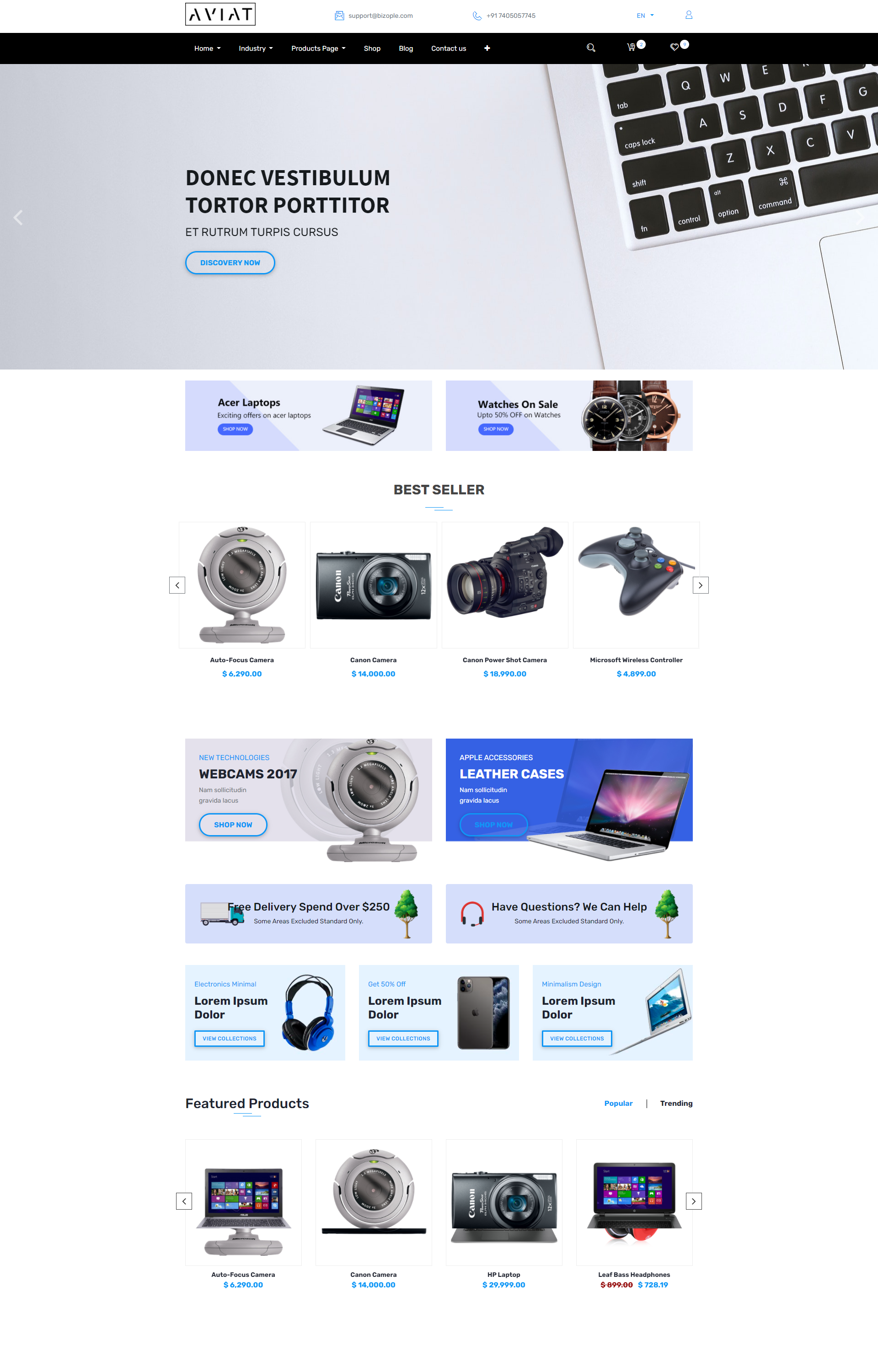 Electronic 2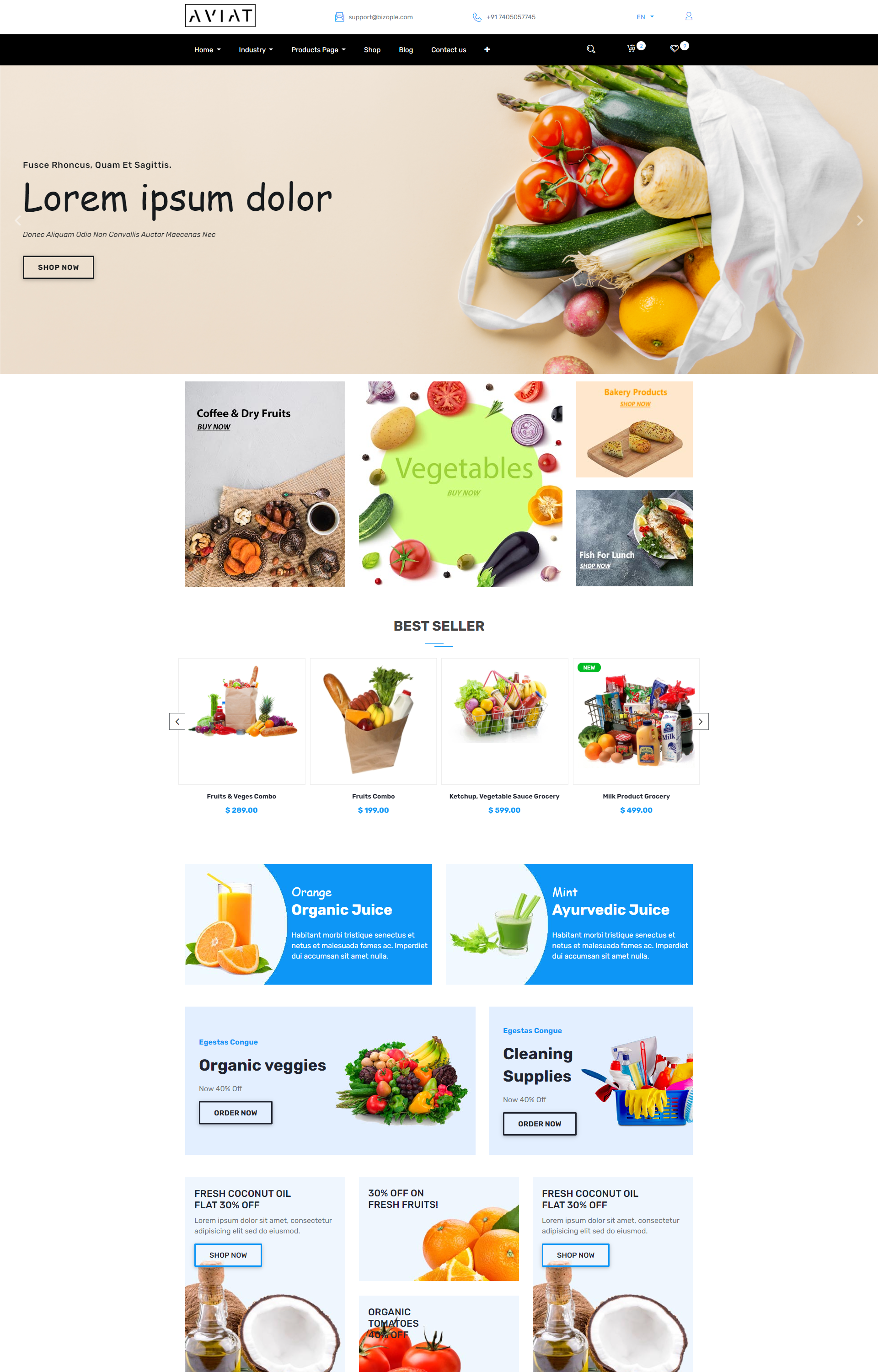 Grocery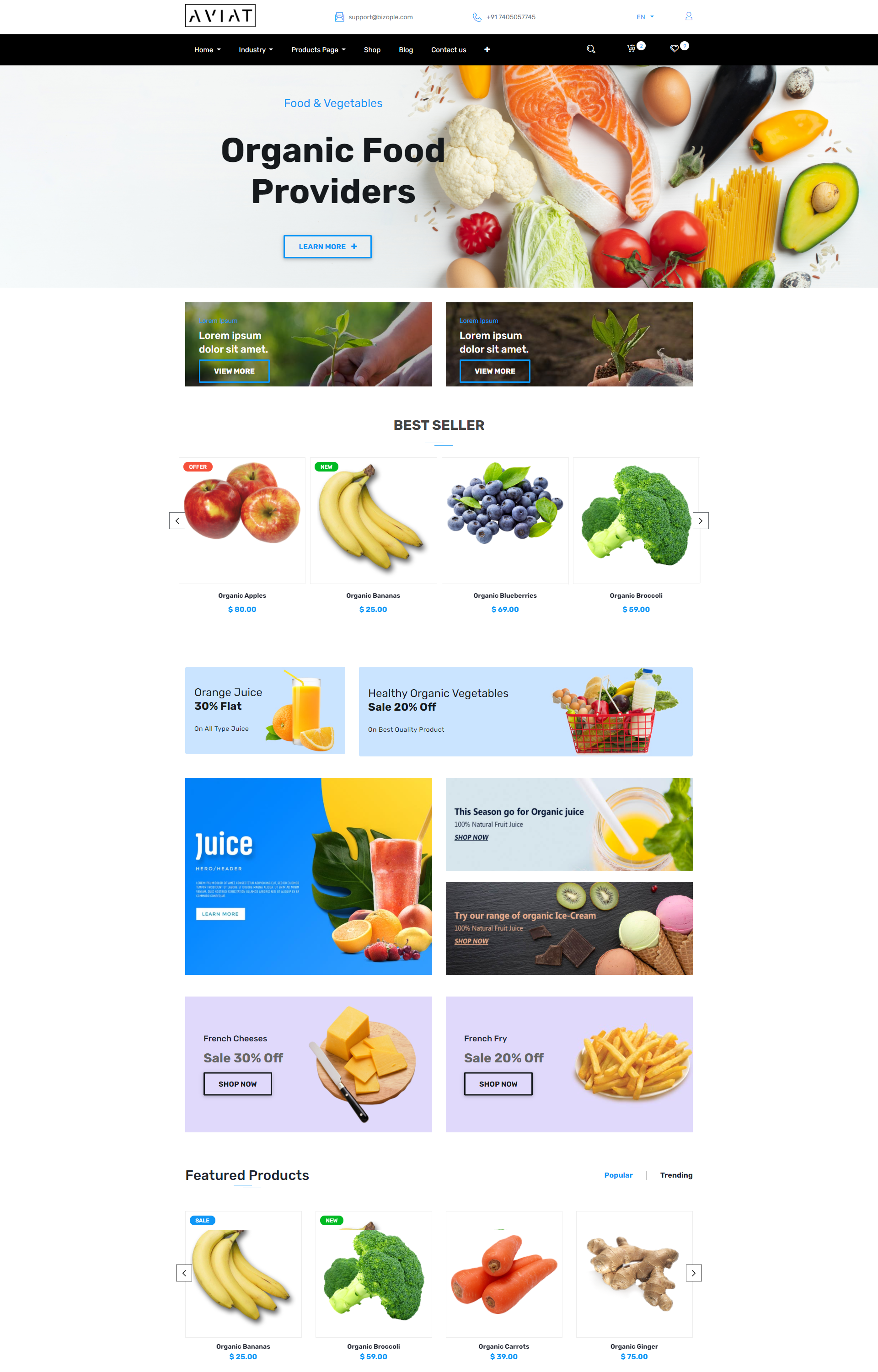 Organic 2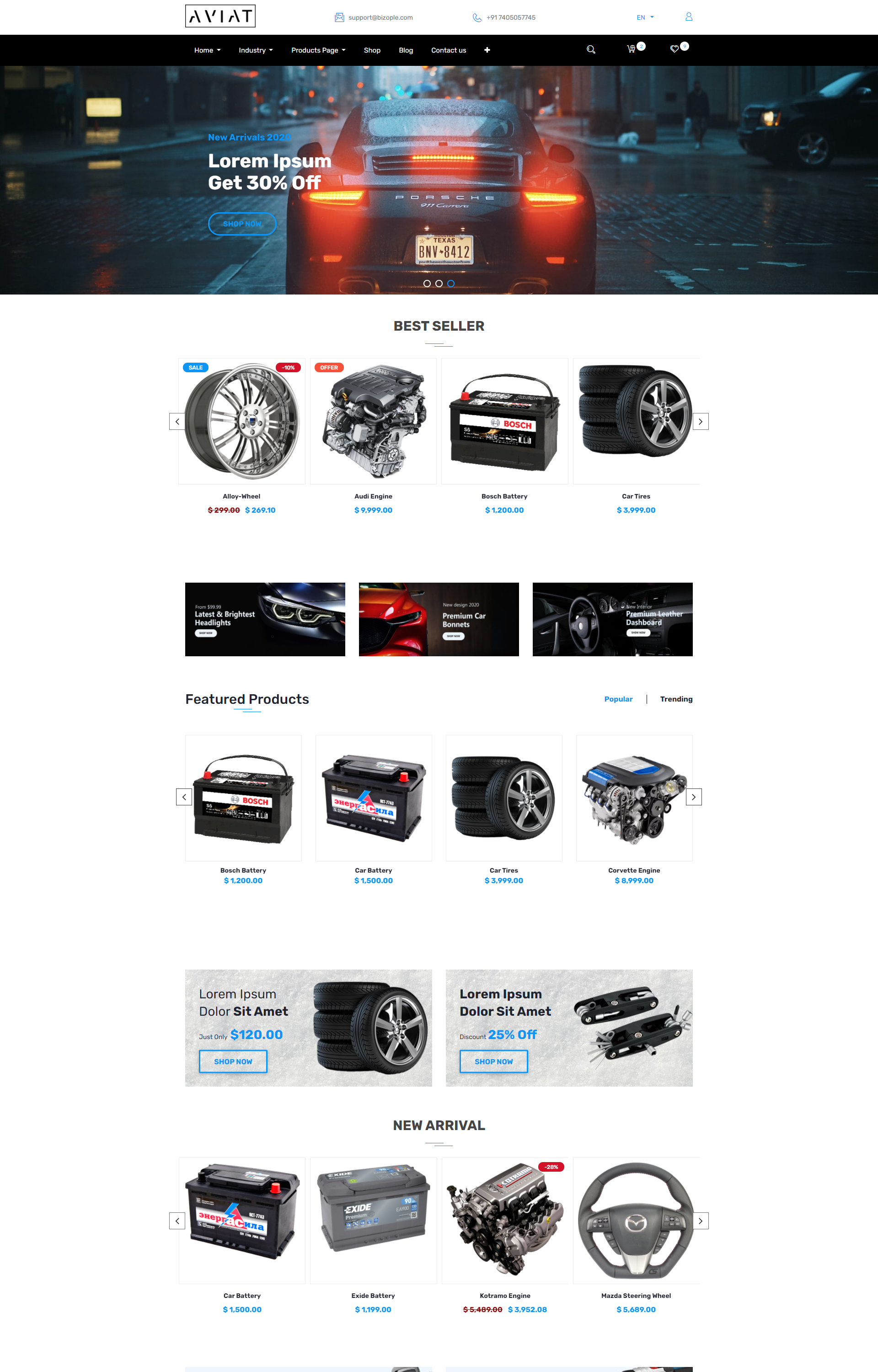 Autoparts
10 Customizable Header Styles
Select from the wide range headers with the search bar, Wishlist icon, Cart icon, and more.










10 Customizable Footer Styles
Select from the wide range footers with customizing options













Here you can see some images of snippets of Theme Aviat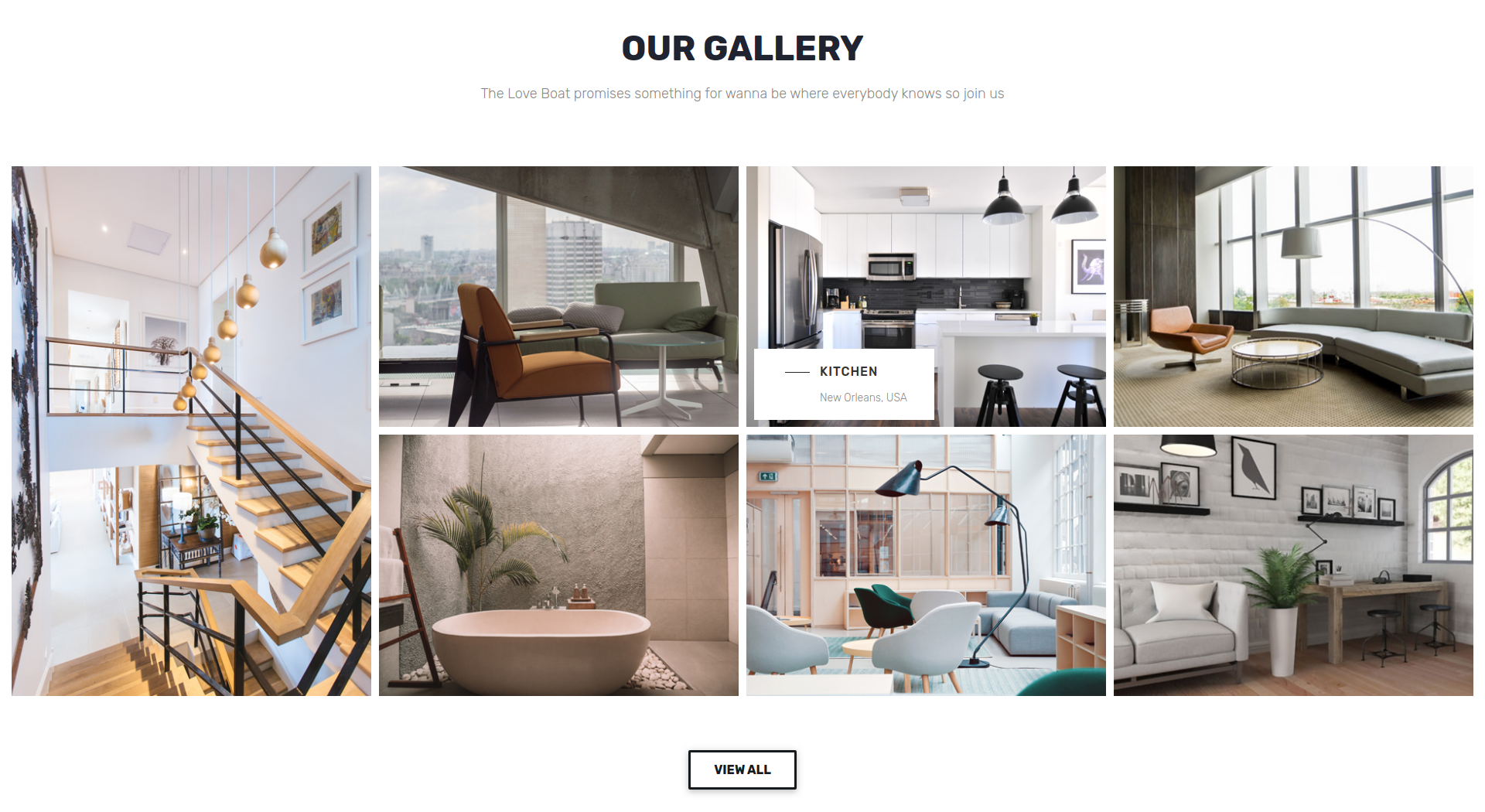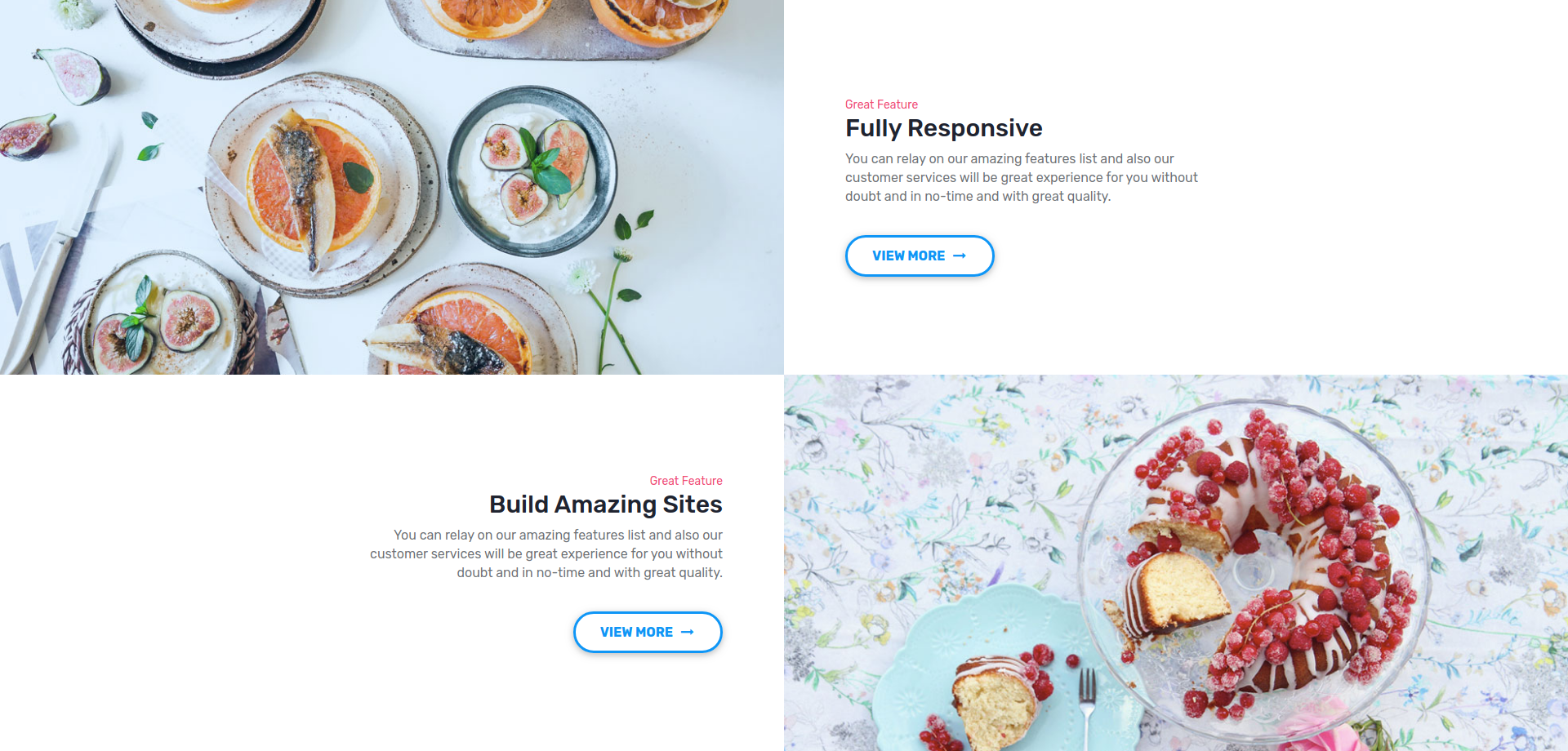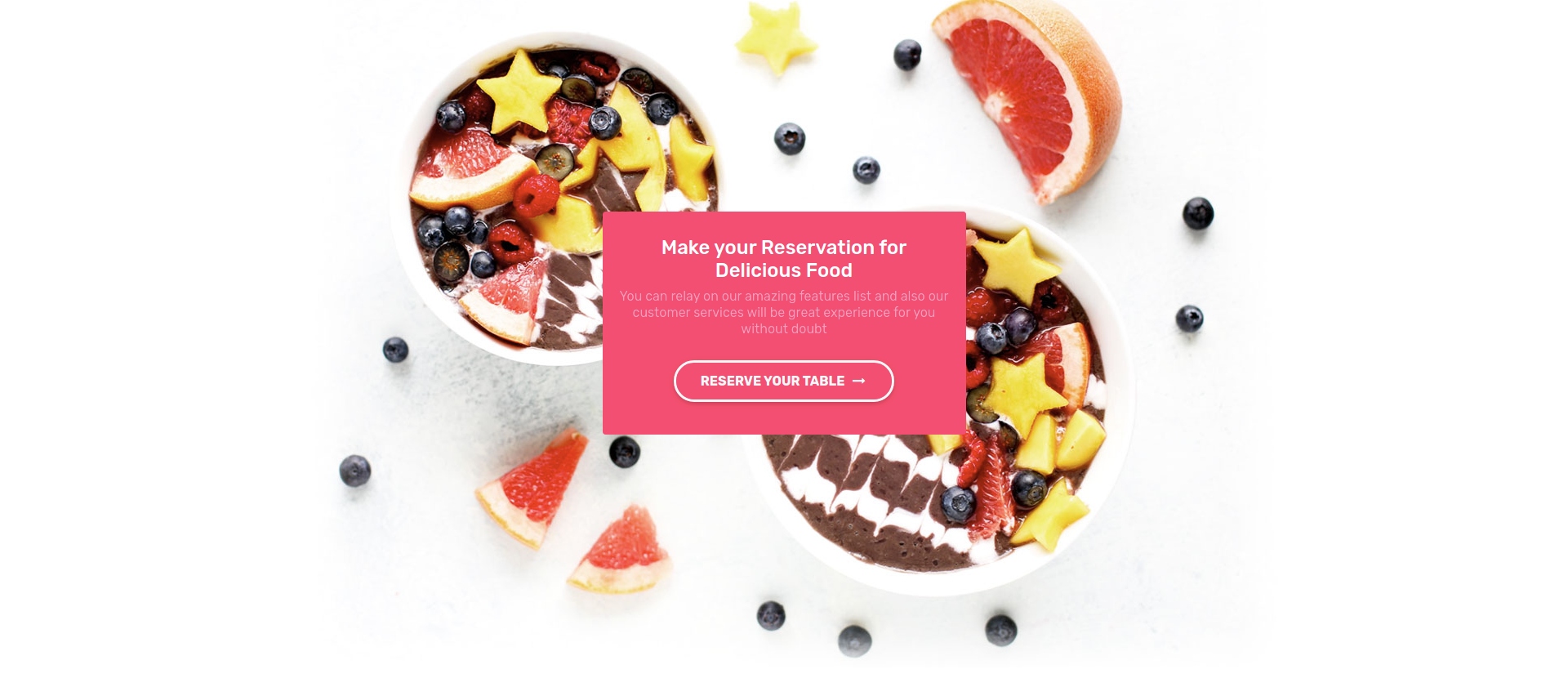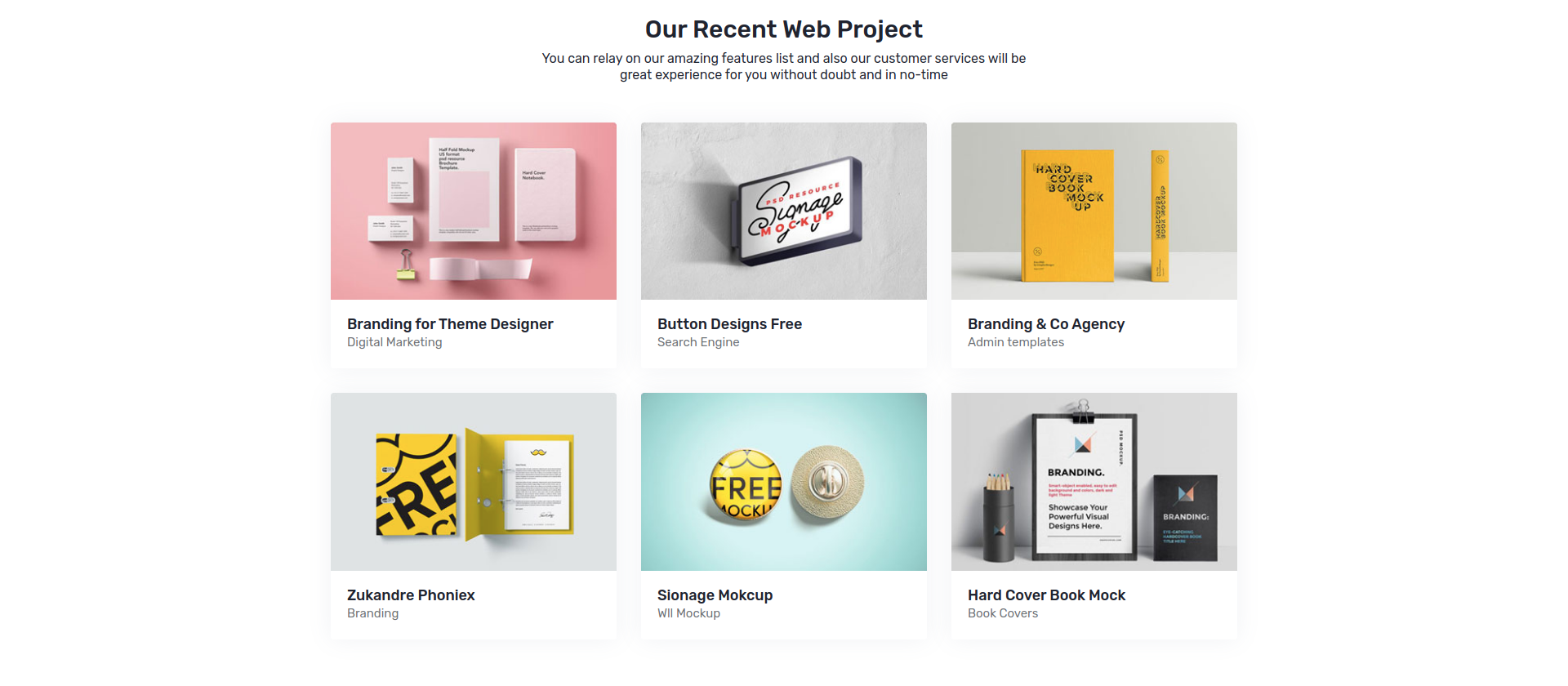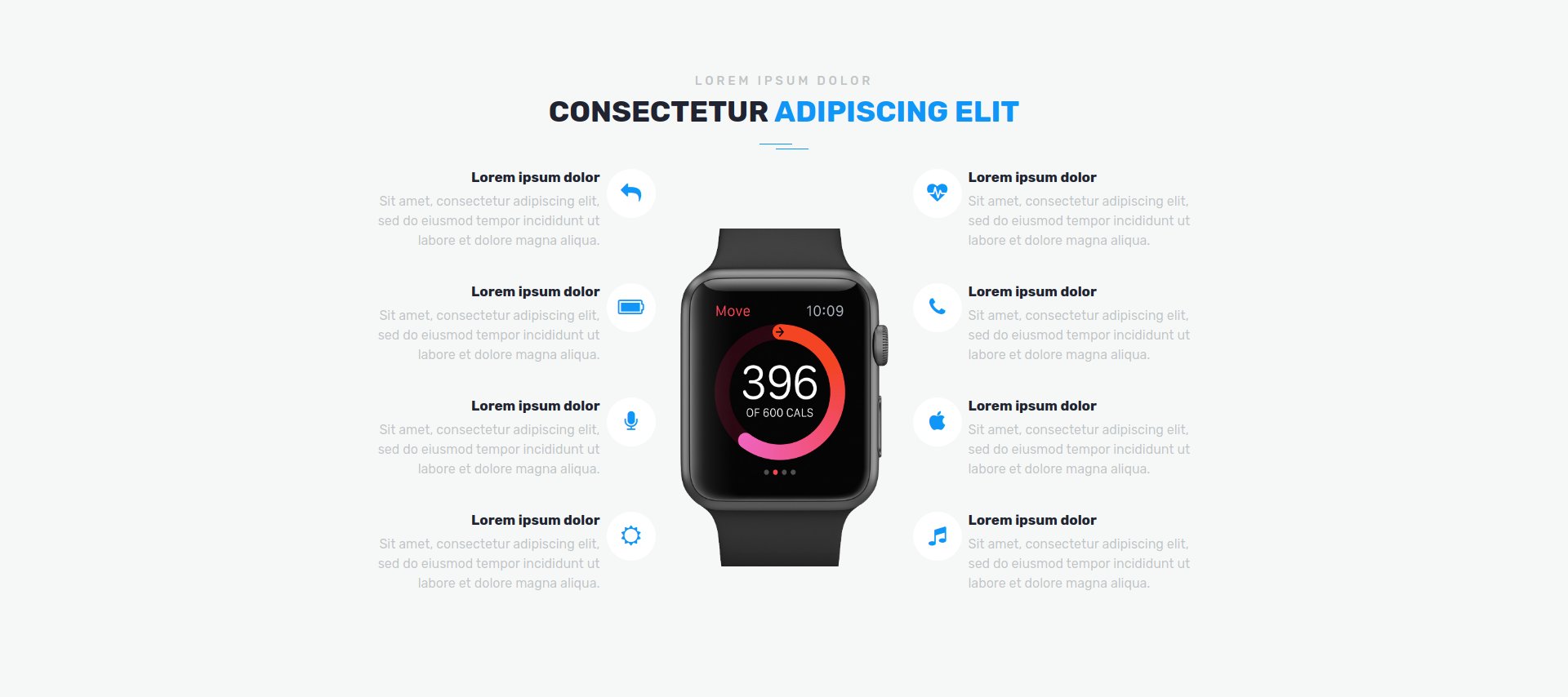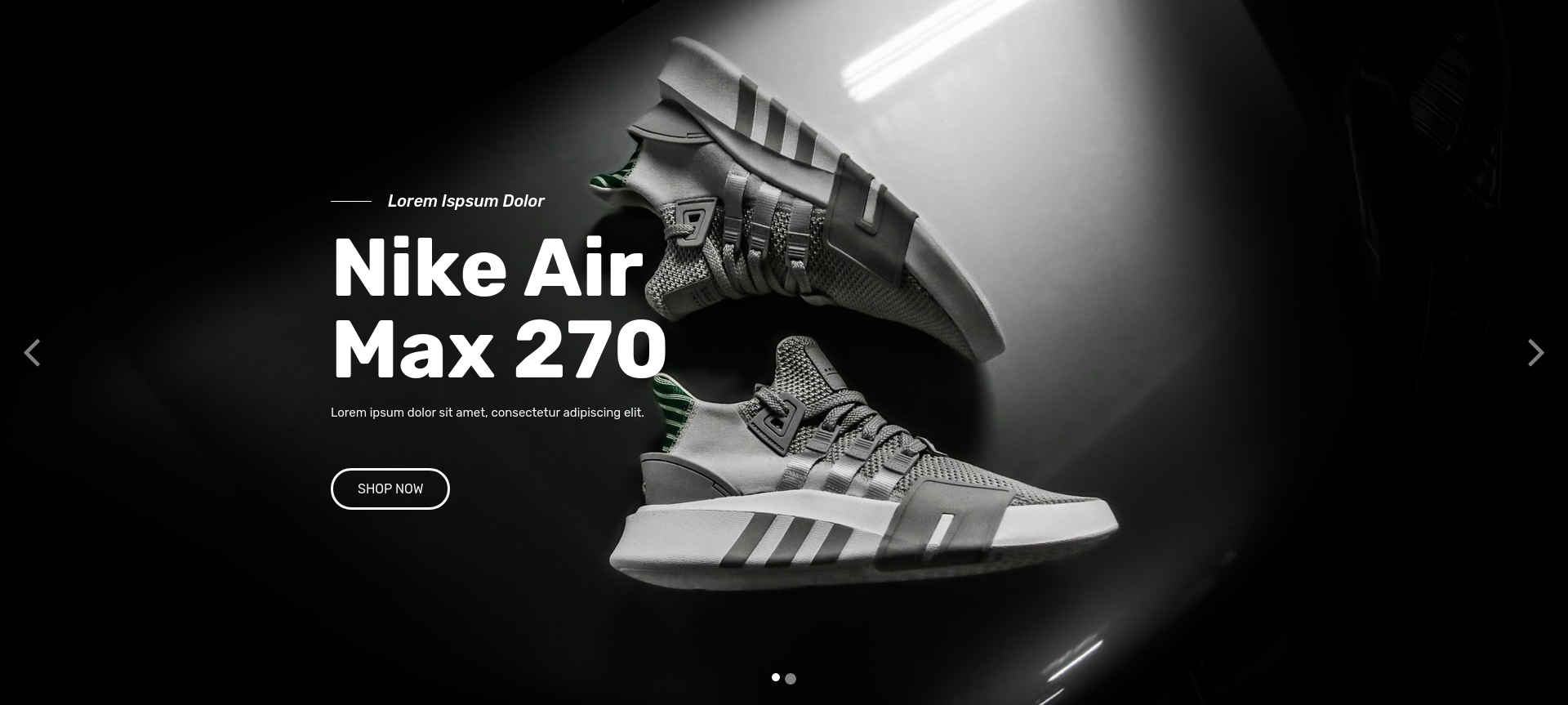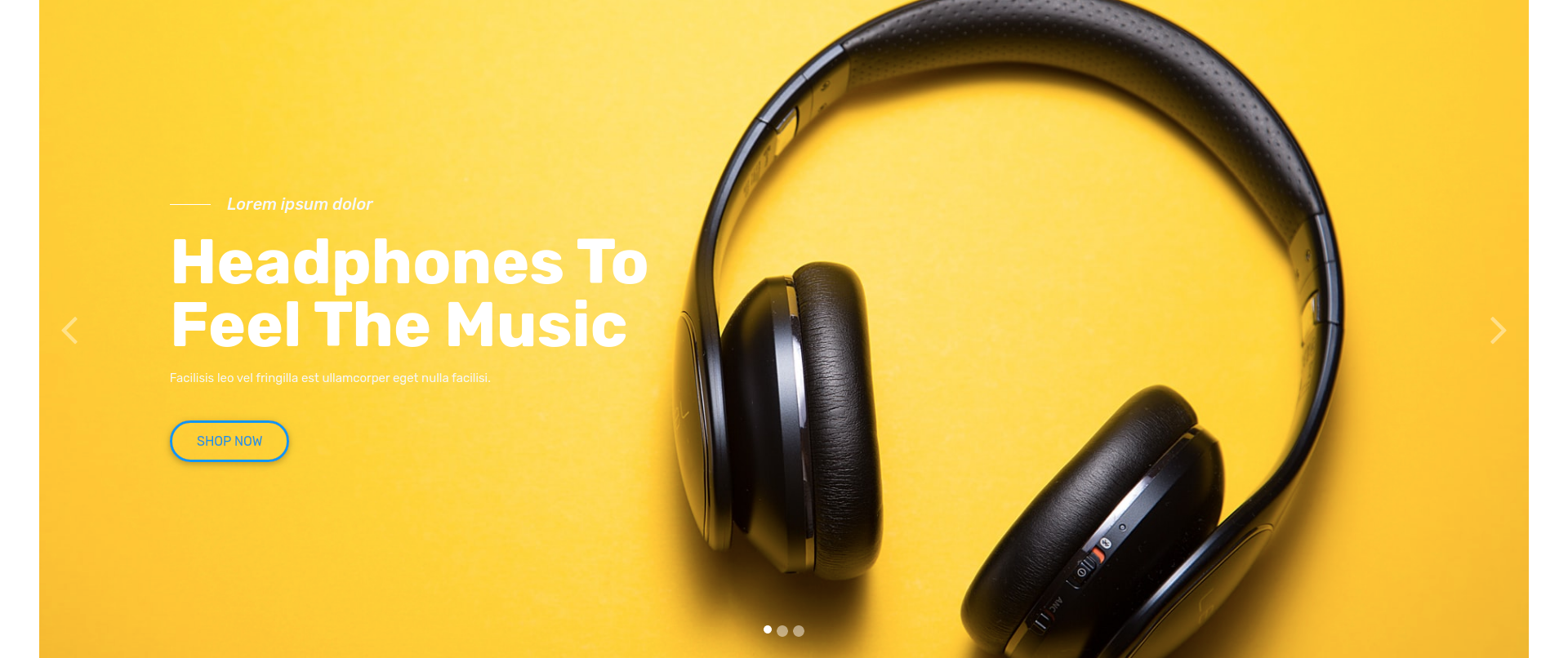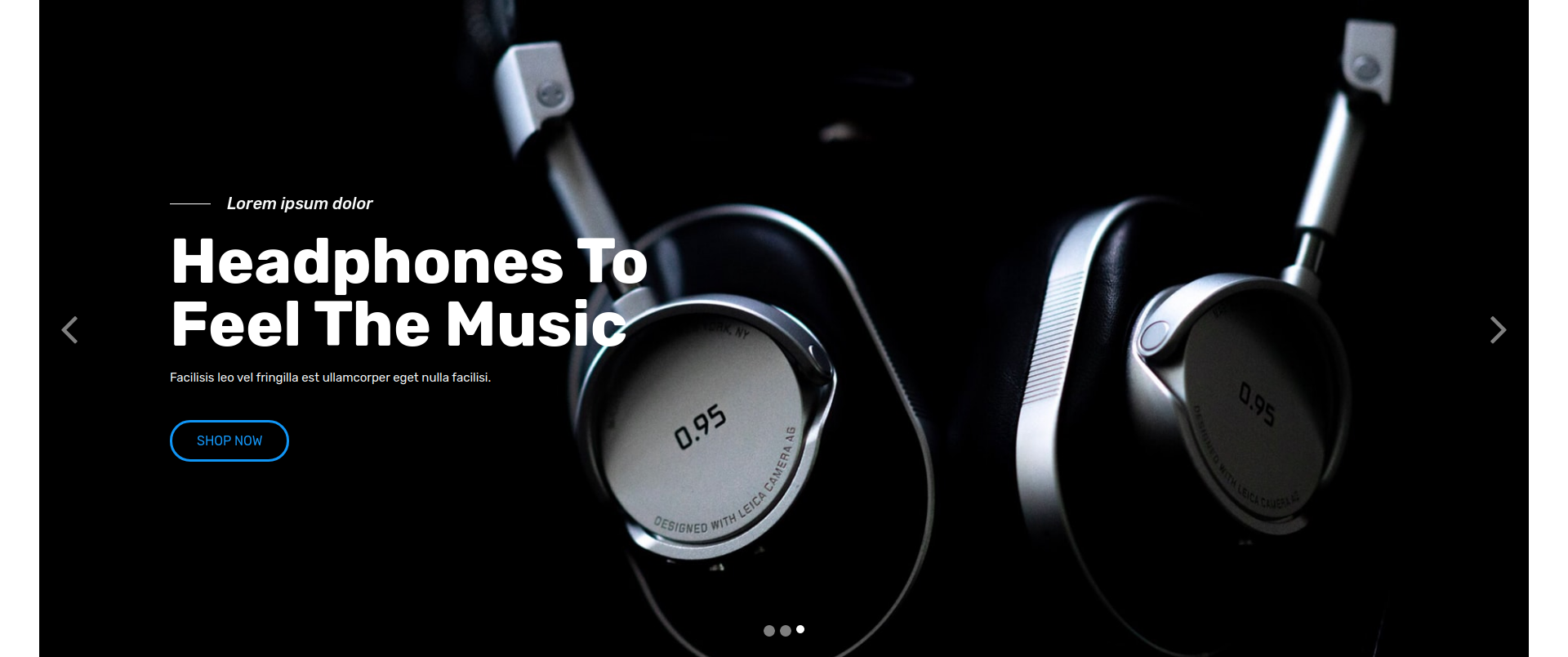 Note :- This Product is developed and tested with Odoo Addons for declared compatible versions and does not guarantee compatibility with any 3rd party module. Contact us for more information or in case of any trouble with this module.
Need Help or Any Technical Support?
Our team will offer the best convenient and quick support service to all of your queries and support requests. The customer service is our priority and the success of our company as a brand name.
Feel free to contact us for any queries or support.
Specifications
Odoo Version

12.0

or

13.0

or

14.0