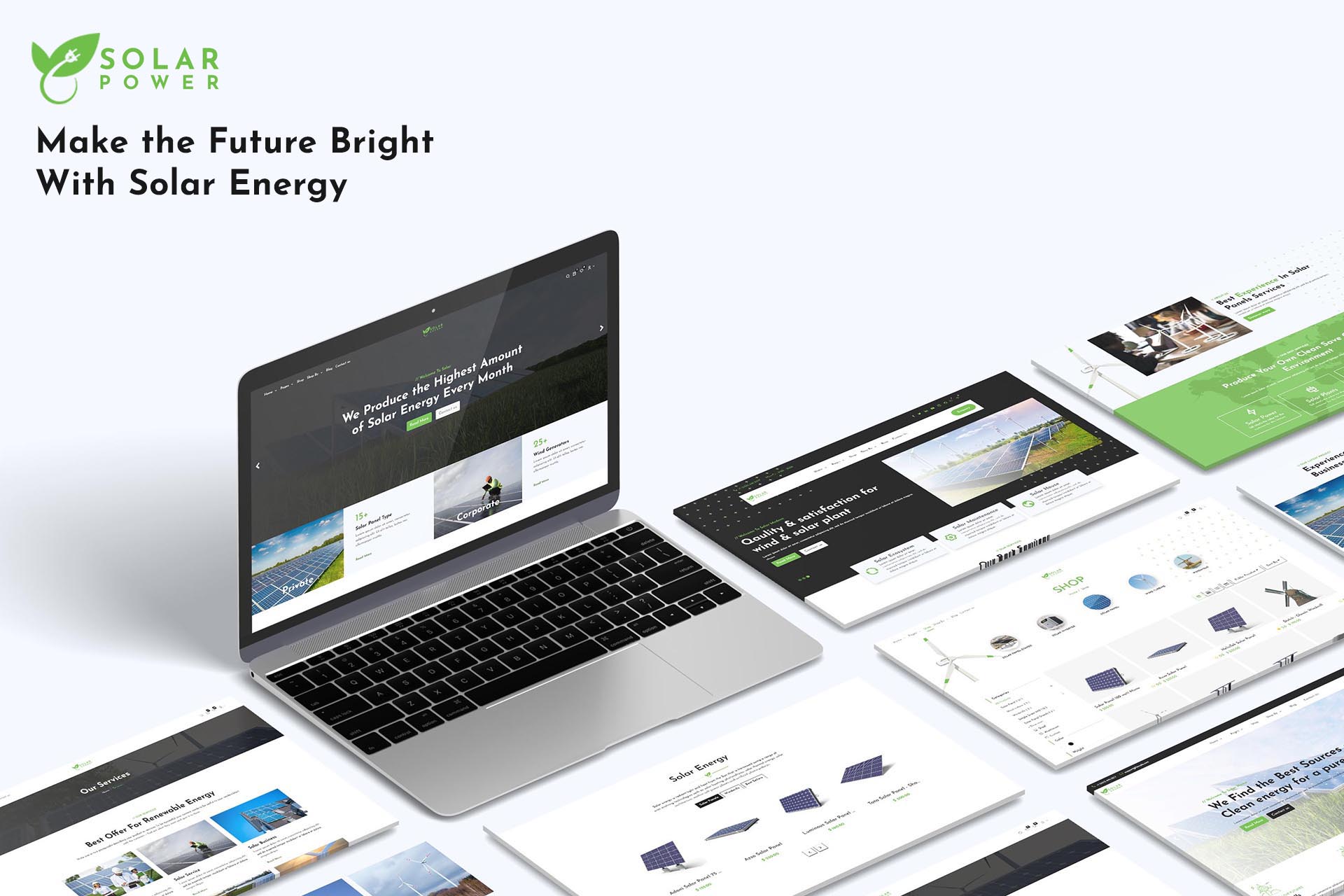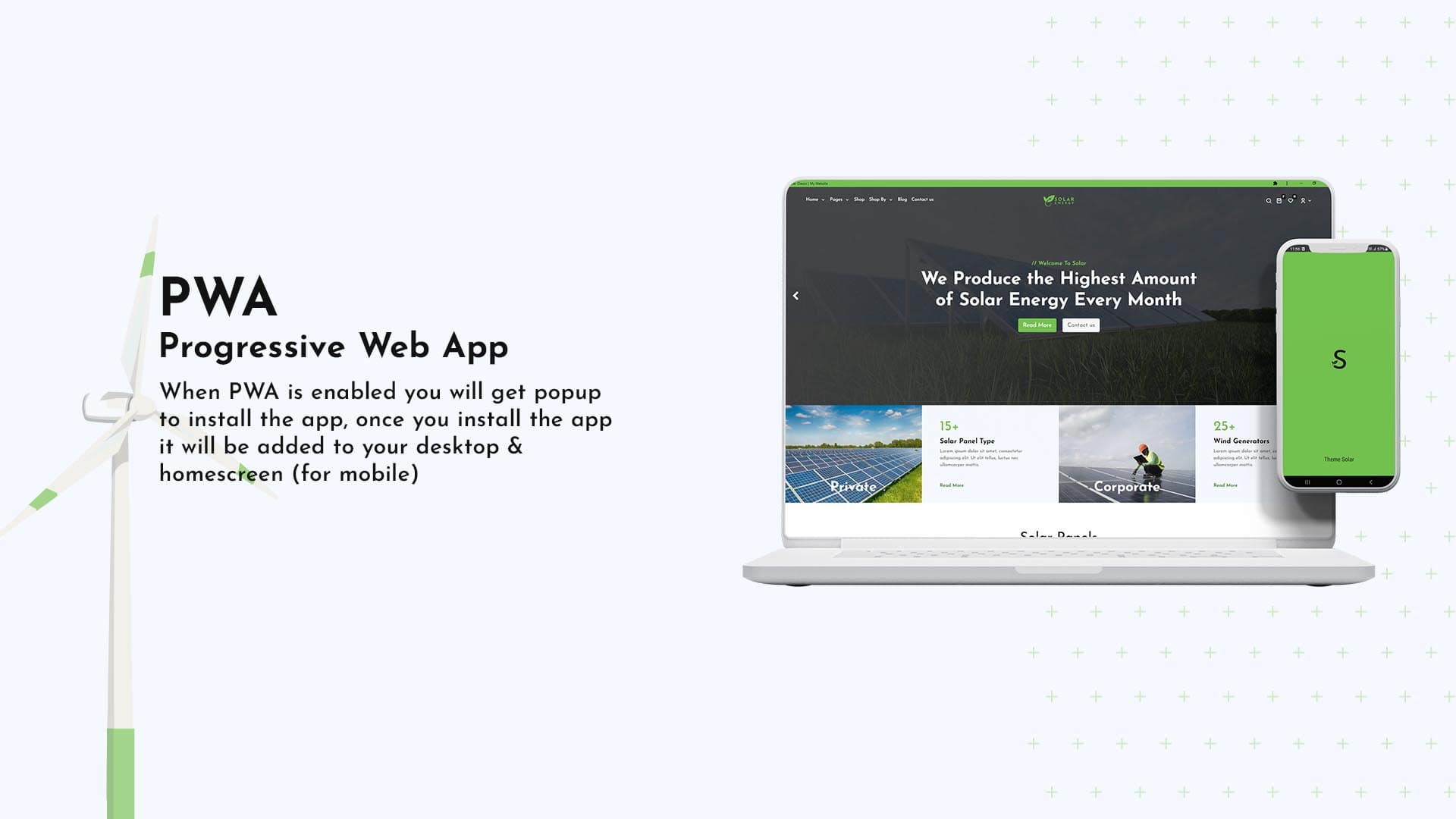 Key Features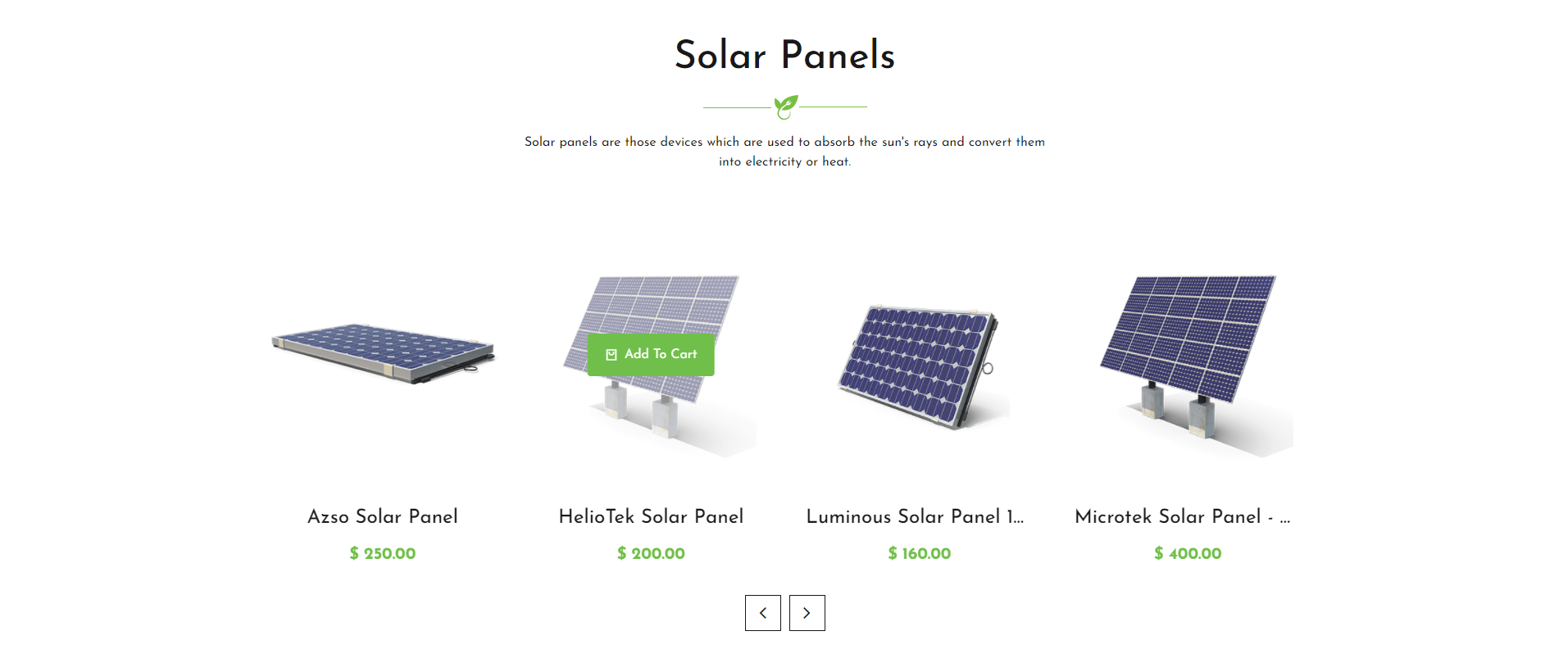 Product Slider
Product slider to represent your featured products with unique design

Category Slider
Shop by category slider to redirect to the shop by particular category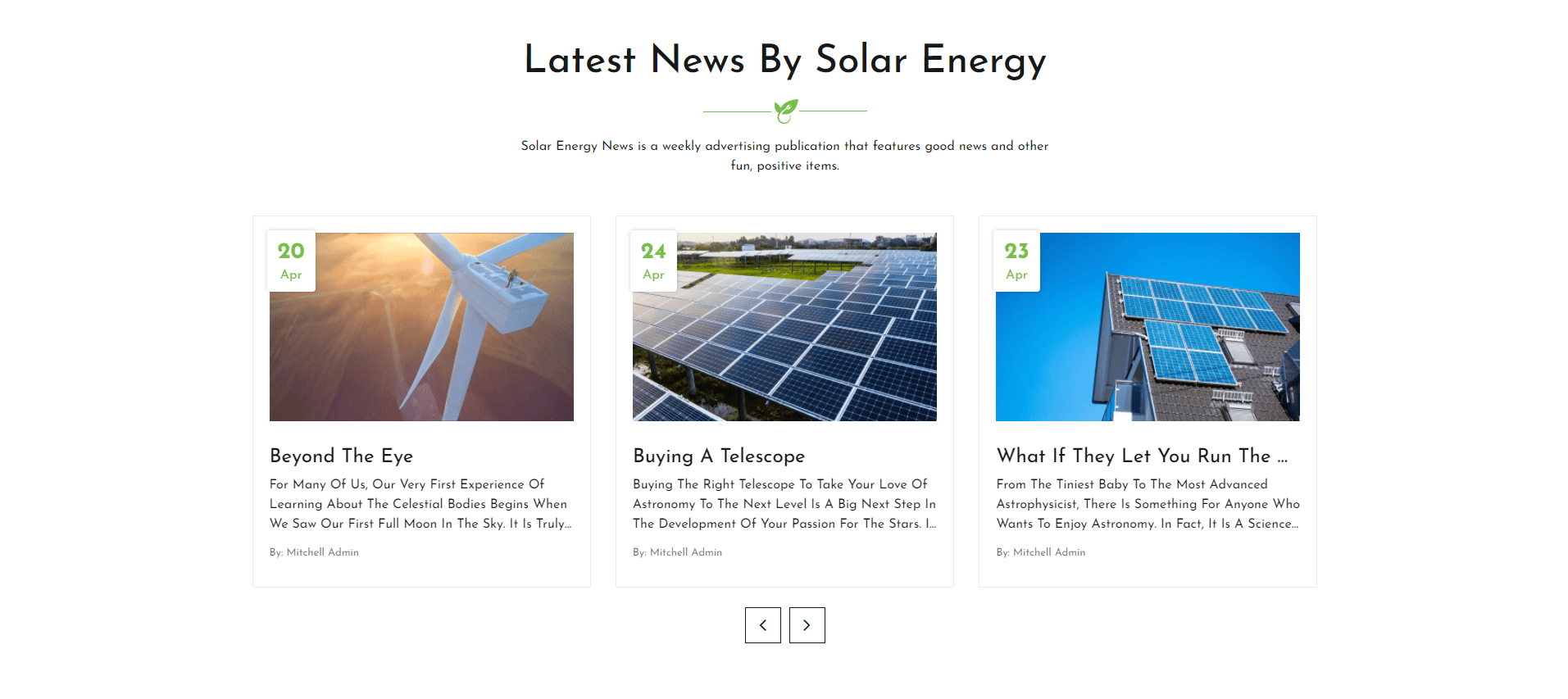 Blog Slider
Show your latest posts and news with awesome looking slider design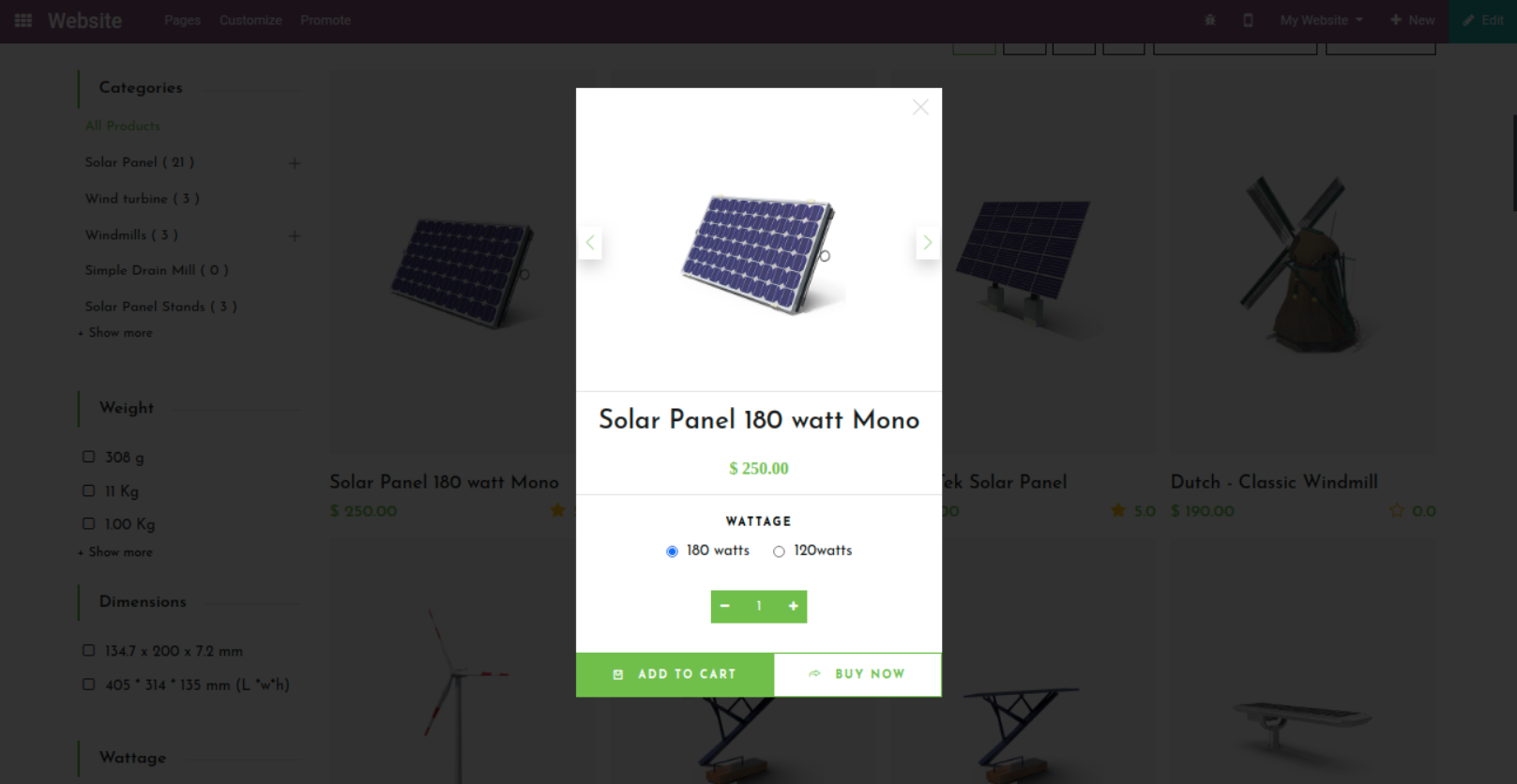 Select Variant Popup
You can select the variant of the product if any directly from the shop page with this popup, no need to go to the product page for that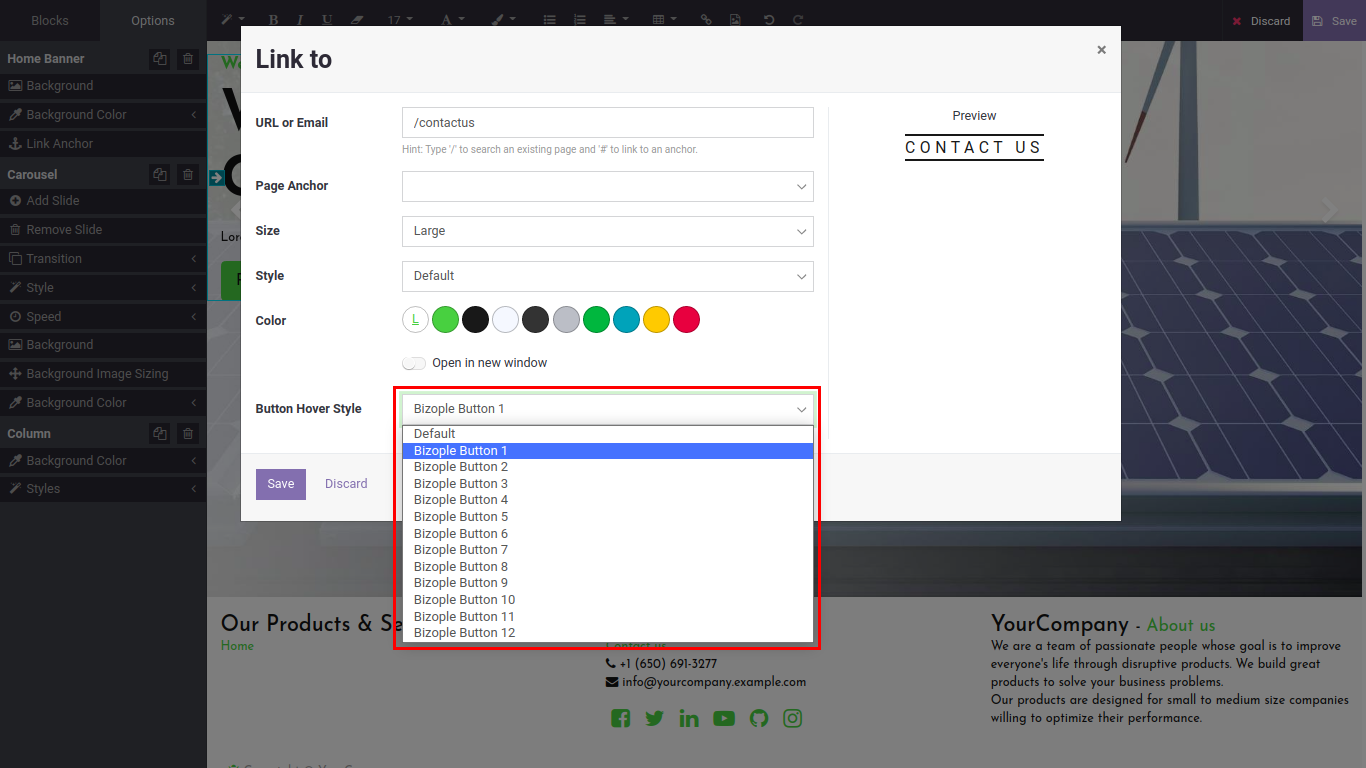 Button Hover Styles
We designed 12 different button hover effects which will look fabulous on your website
Heading Font Styles
You Can Manage Font family of Heading tags h1 to h6 form customize diffrenntly.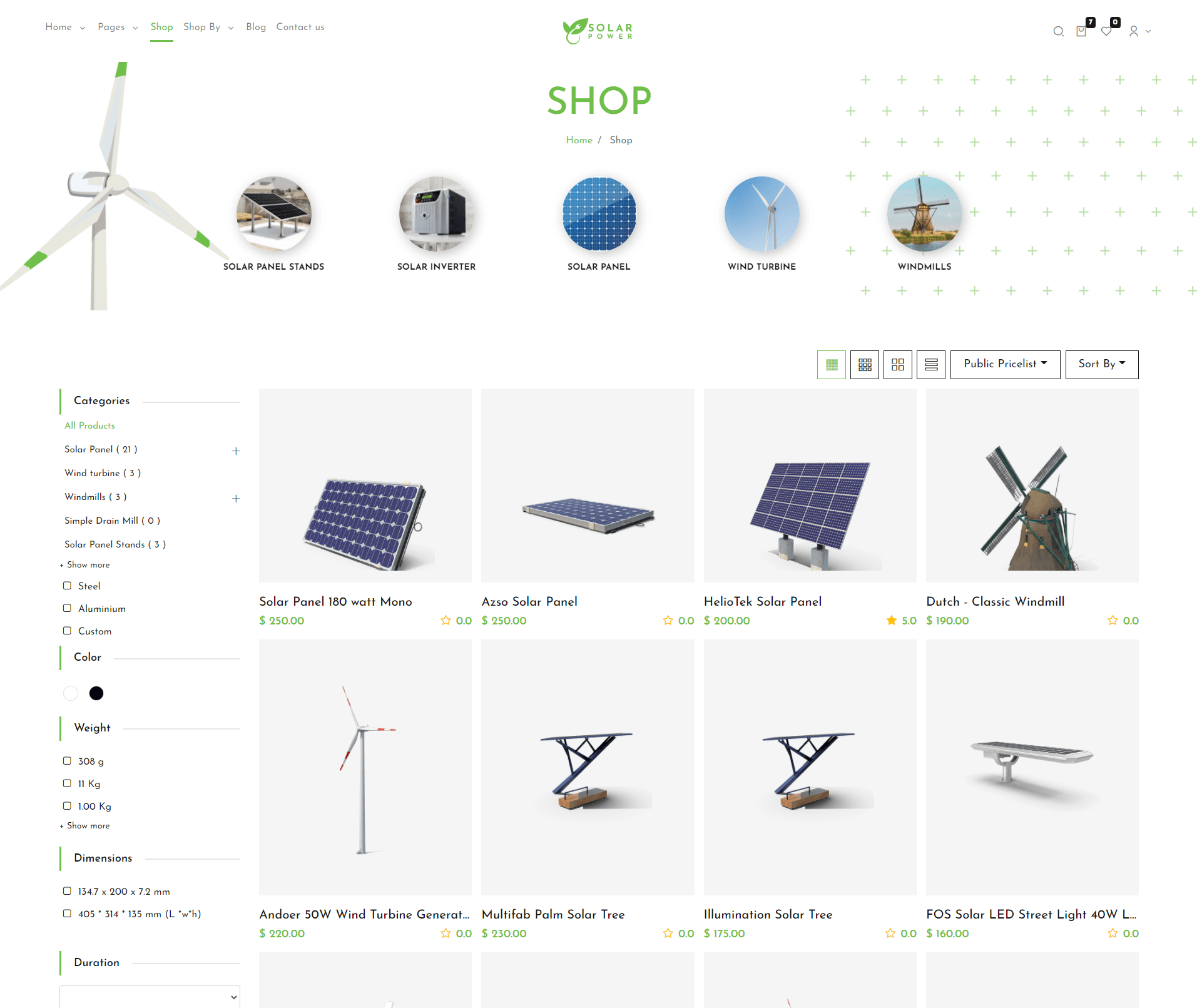 Shop Page Features
- Dynamic Category Slider Banner - Product Rating - 4 Product Layout Options - Filter Sidebar Option - Price Filter Slider - Brand Filter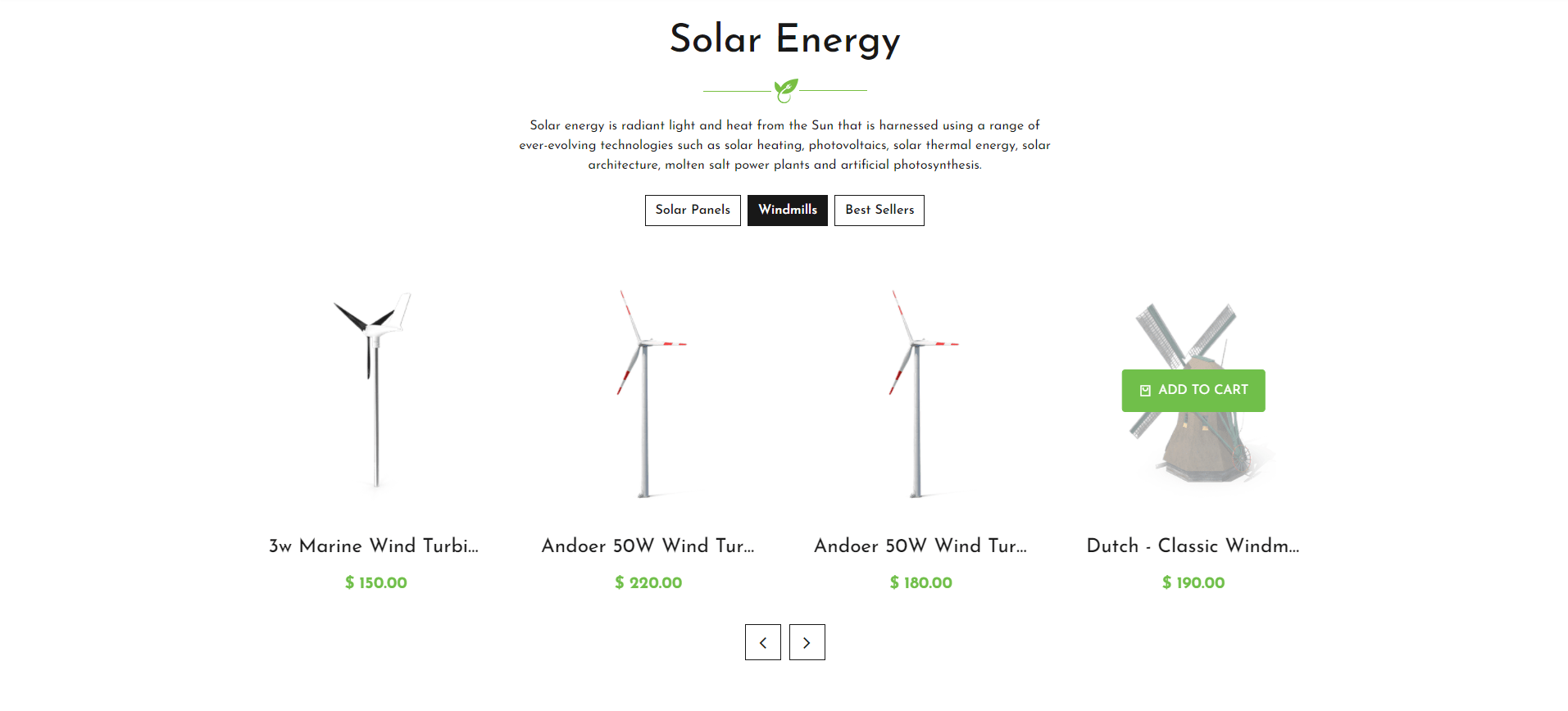 Multi Tab Product Slider
Create stunning multitab slider, you can add upto 5 tabs in it and personalize product by your way

Brand Slider
Shop by brand slider to redirect to the shop by particular brand for those who are brand enthusiastic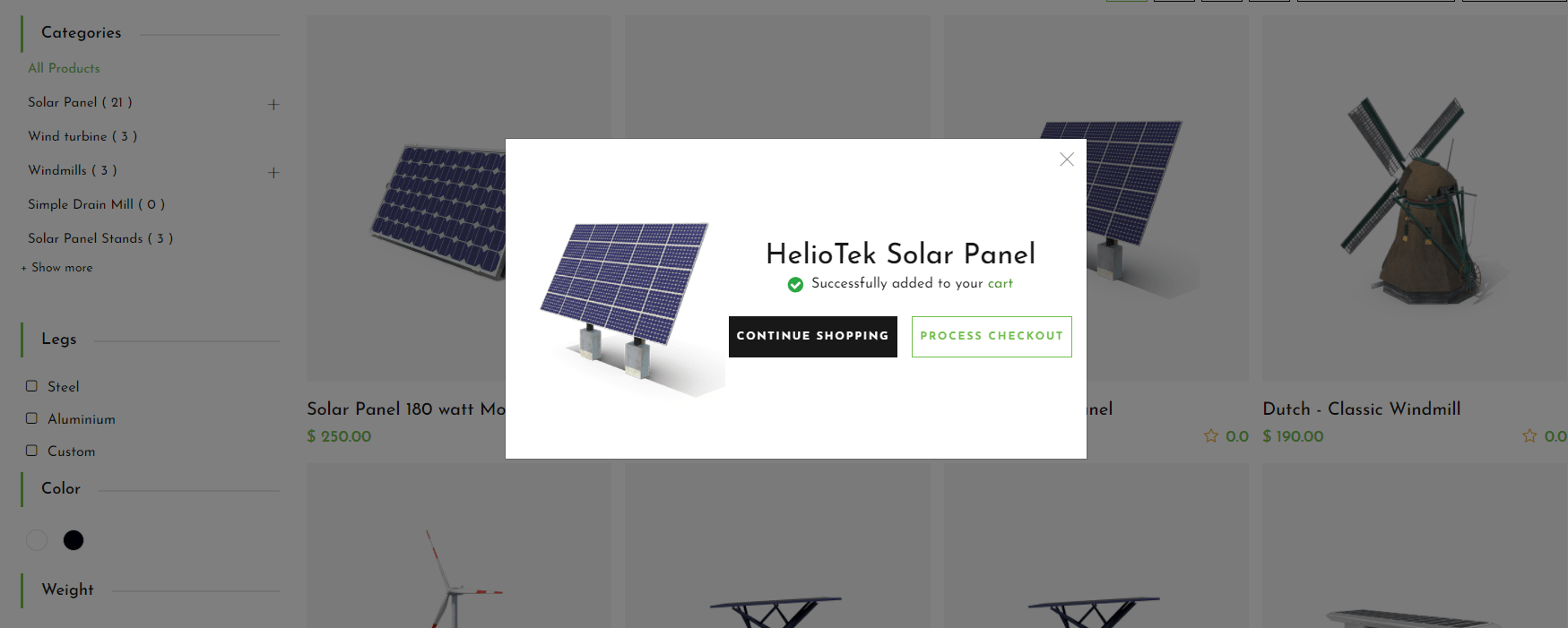 Add to Cart Popup
When you add your product to the cart it will give you option to stay on the same page or go to checkout page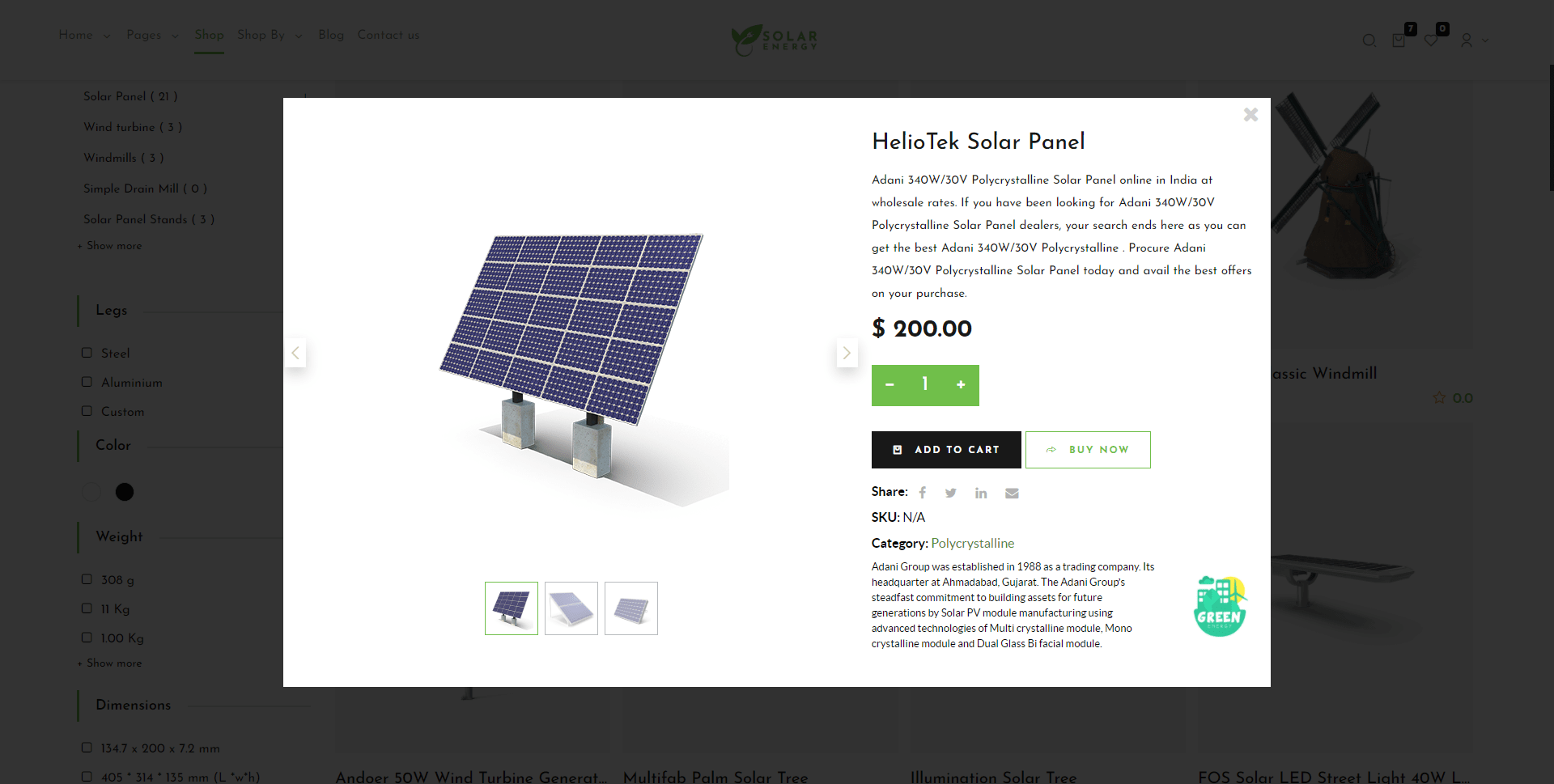 Product Quick View
Quick view of the product in shop page gets you all info of product in quick view, no need to go to the product page for info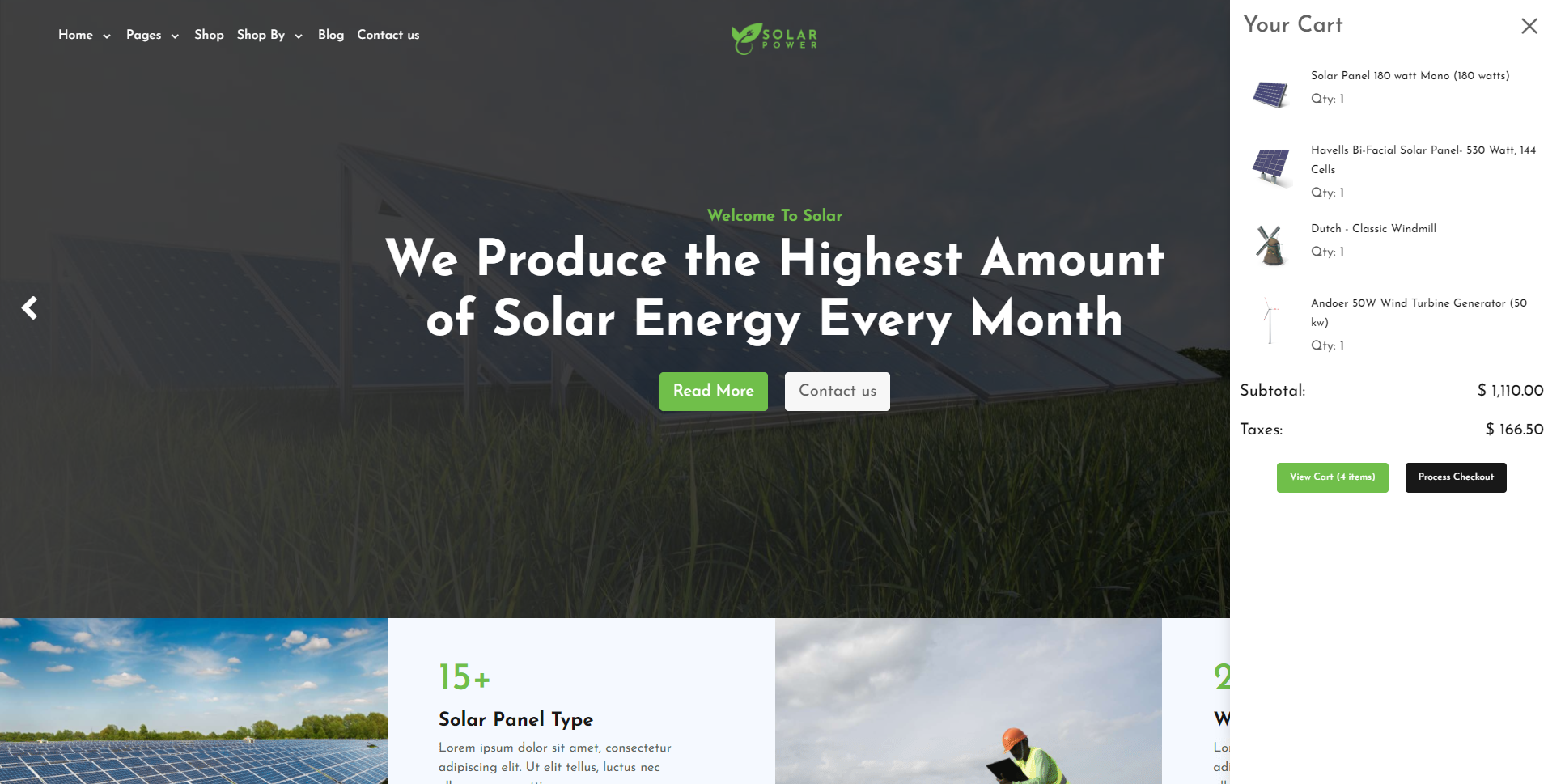 Cart Sidebar
Review your cart easily with our cart sidebar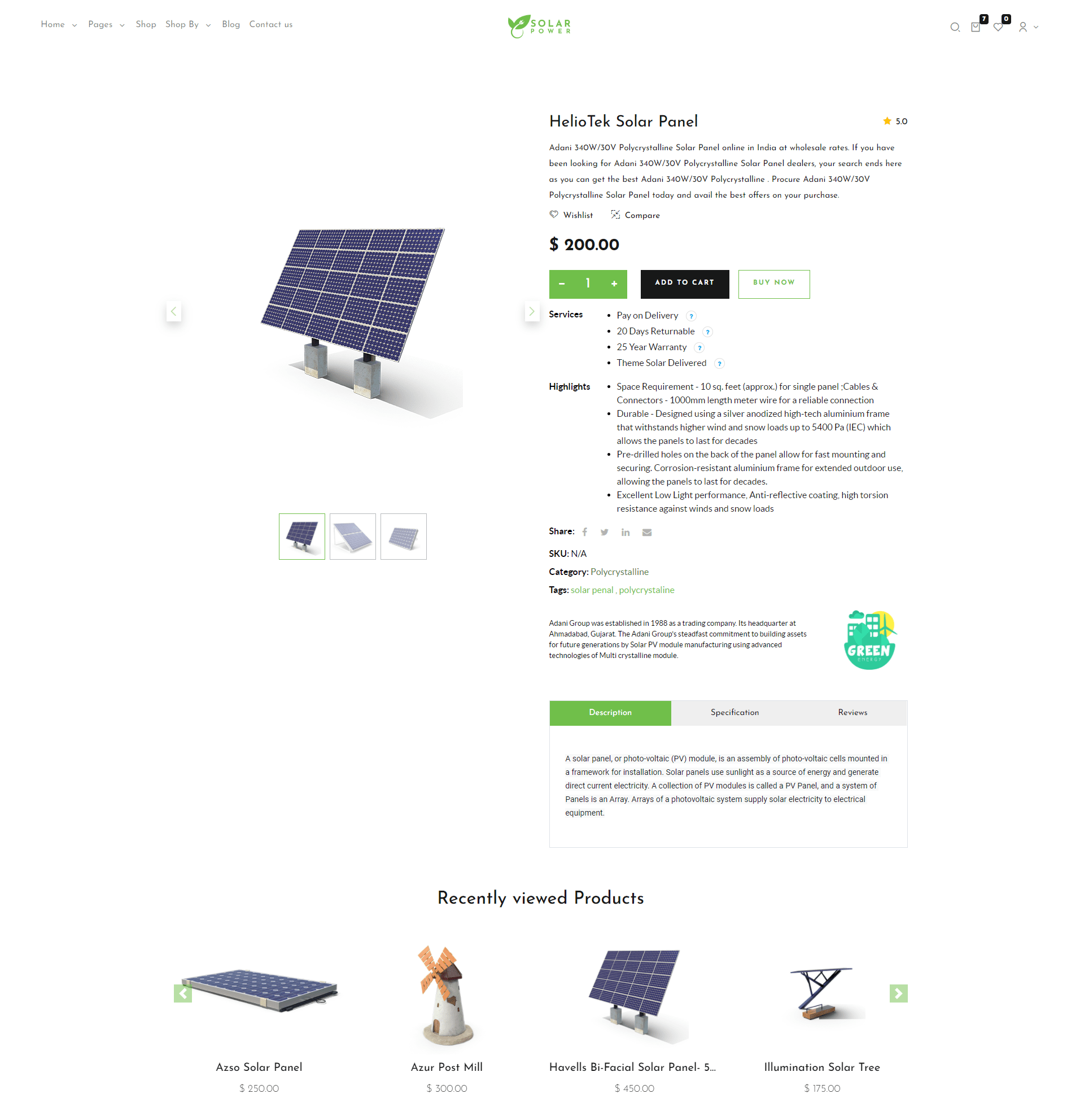 Product Page Features
- Product Share Option - Product Rating - Description alongside product info - Product recently view slider - Product Tags
All Features List

Select Variant Popup in Shop
Special Category on Mobile
Quick access Menu on Mobile
Portal Layout with User image
Portal Address Add or Remove
Product Quick View Slider & Shop
Social share on product page
Variant Select option in shop page
Discount Label on Products
Quick Product Publish Unpublish
Product Detail page with Tabs
Shop Page Category Banner
Category Background banner Image
Logo for Transparent Headers
Pre-Built Demos from Theme solar

Here you can check Demos we created based on solar. Its quite easy to Create your own magic website in No-time.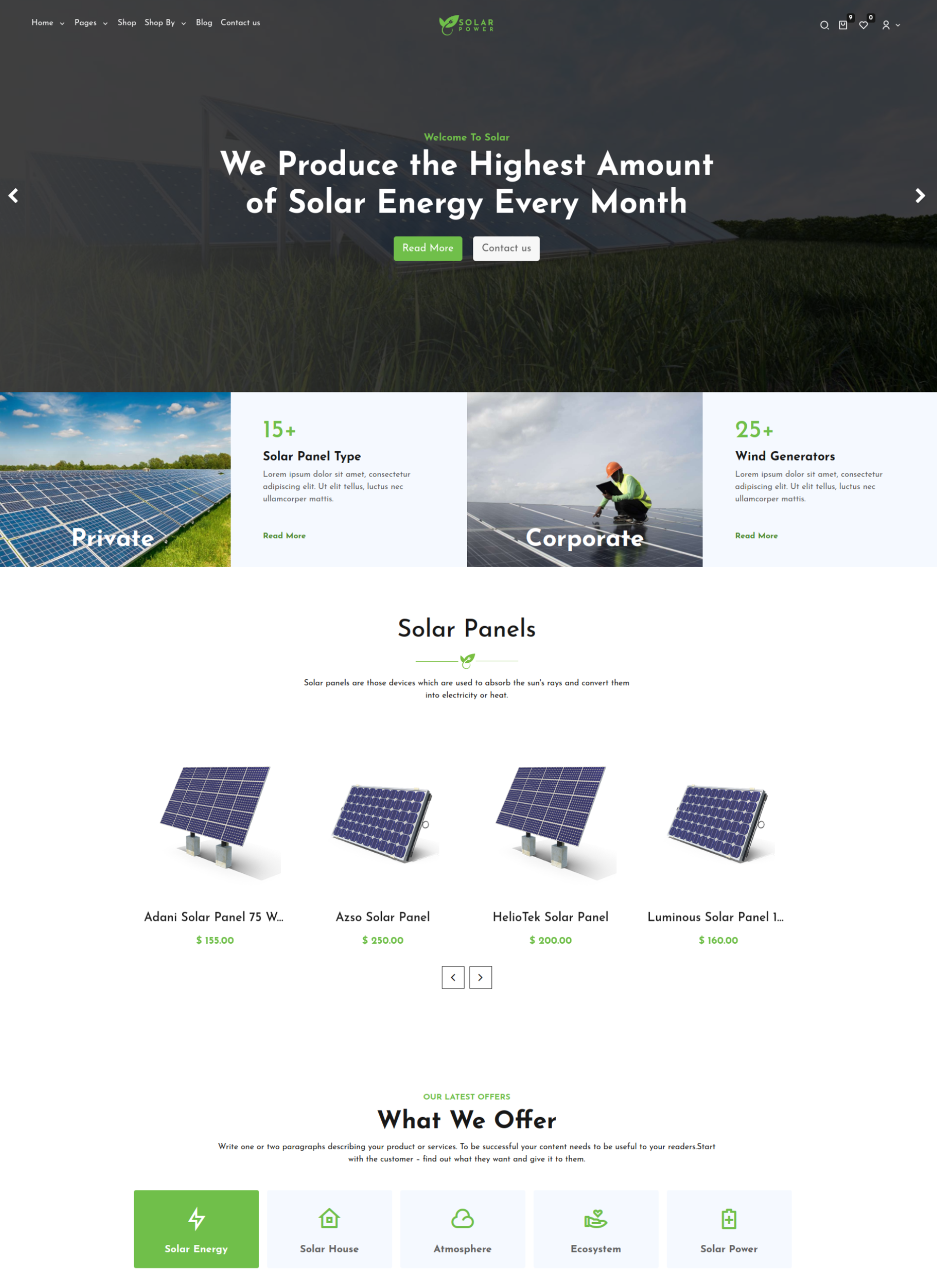 Homepage One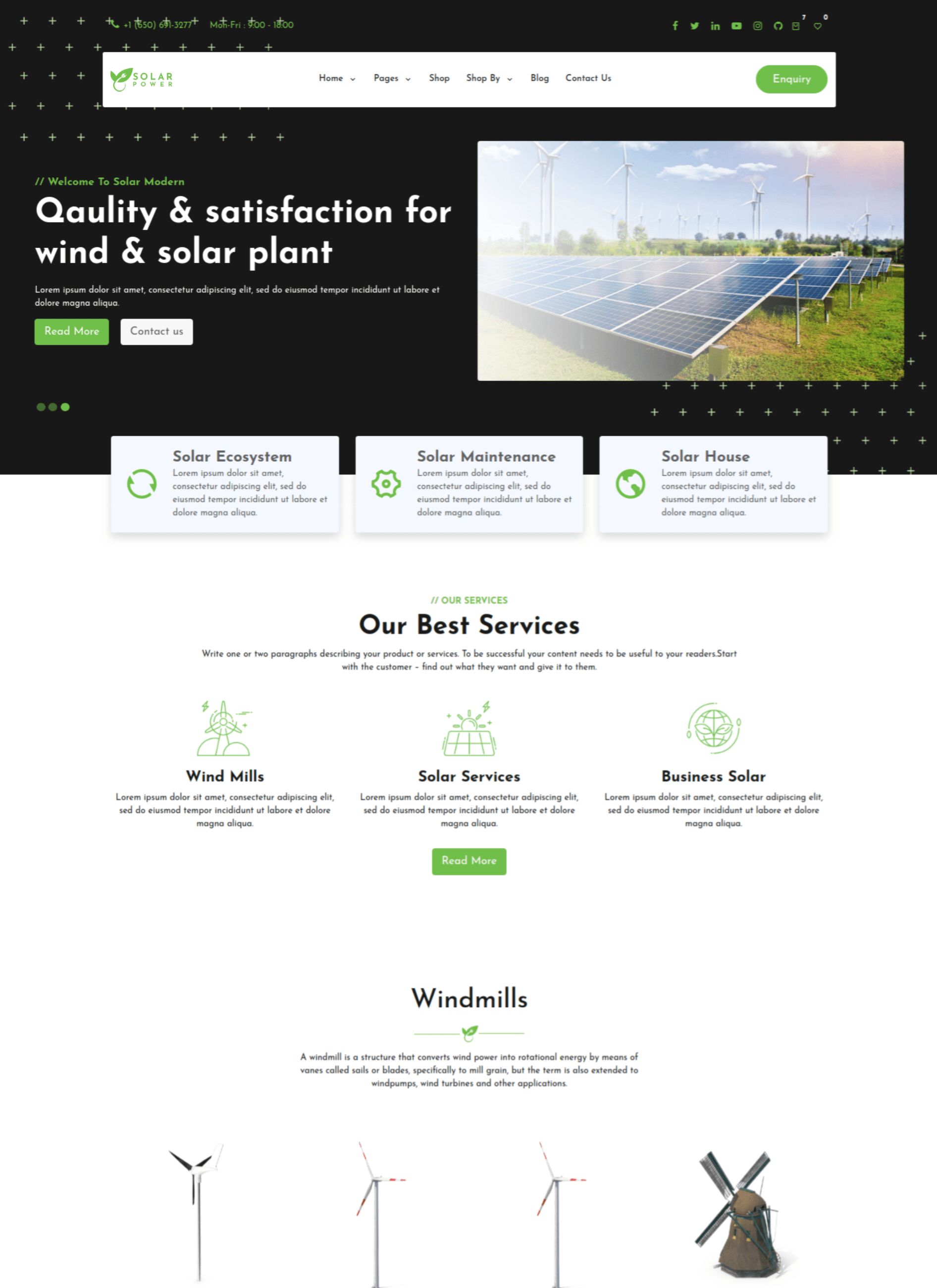 Homepage Two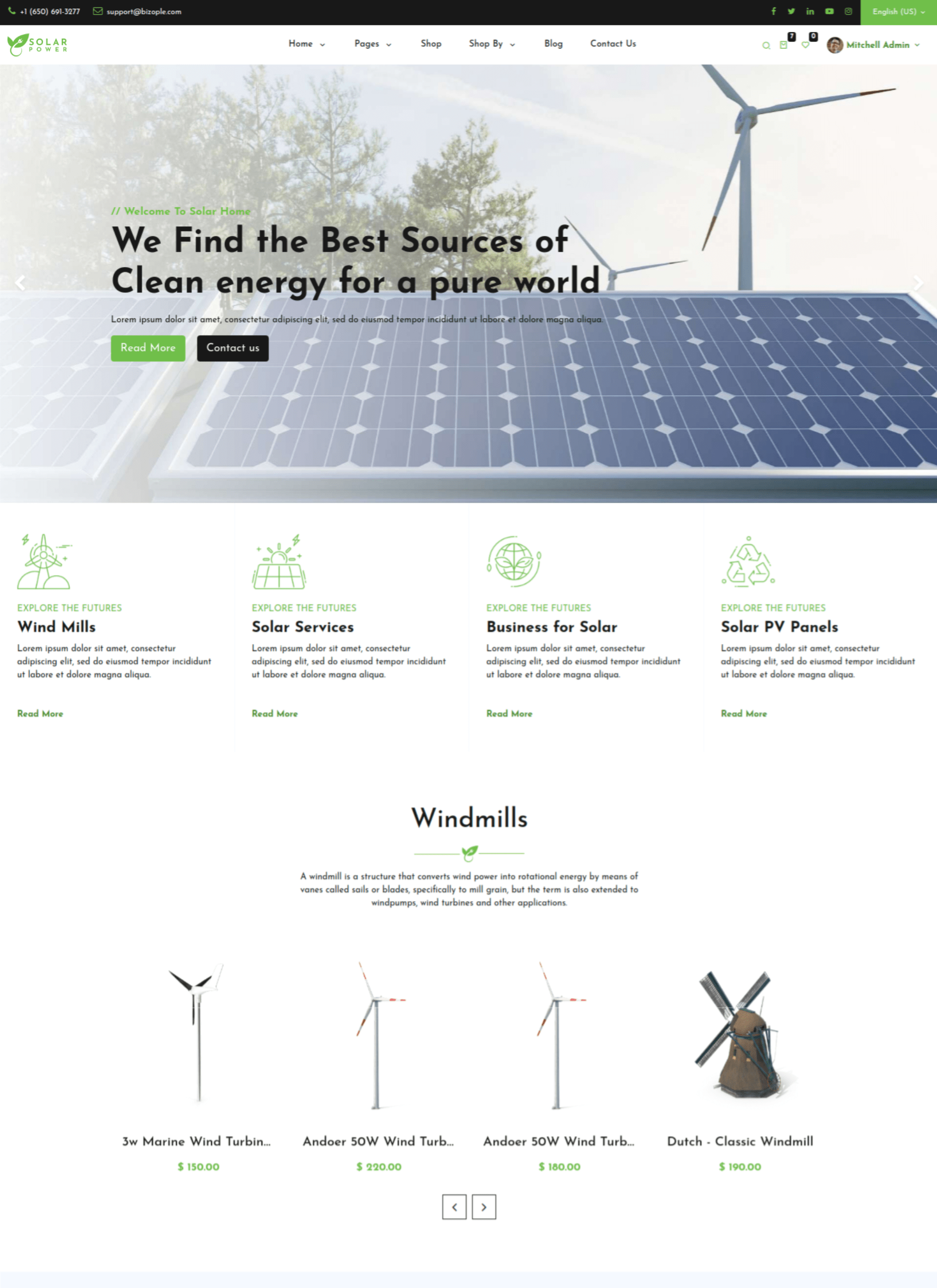 Homepage Three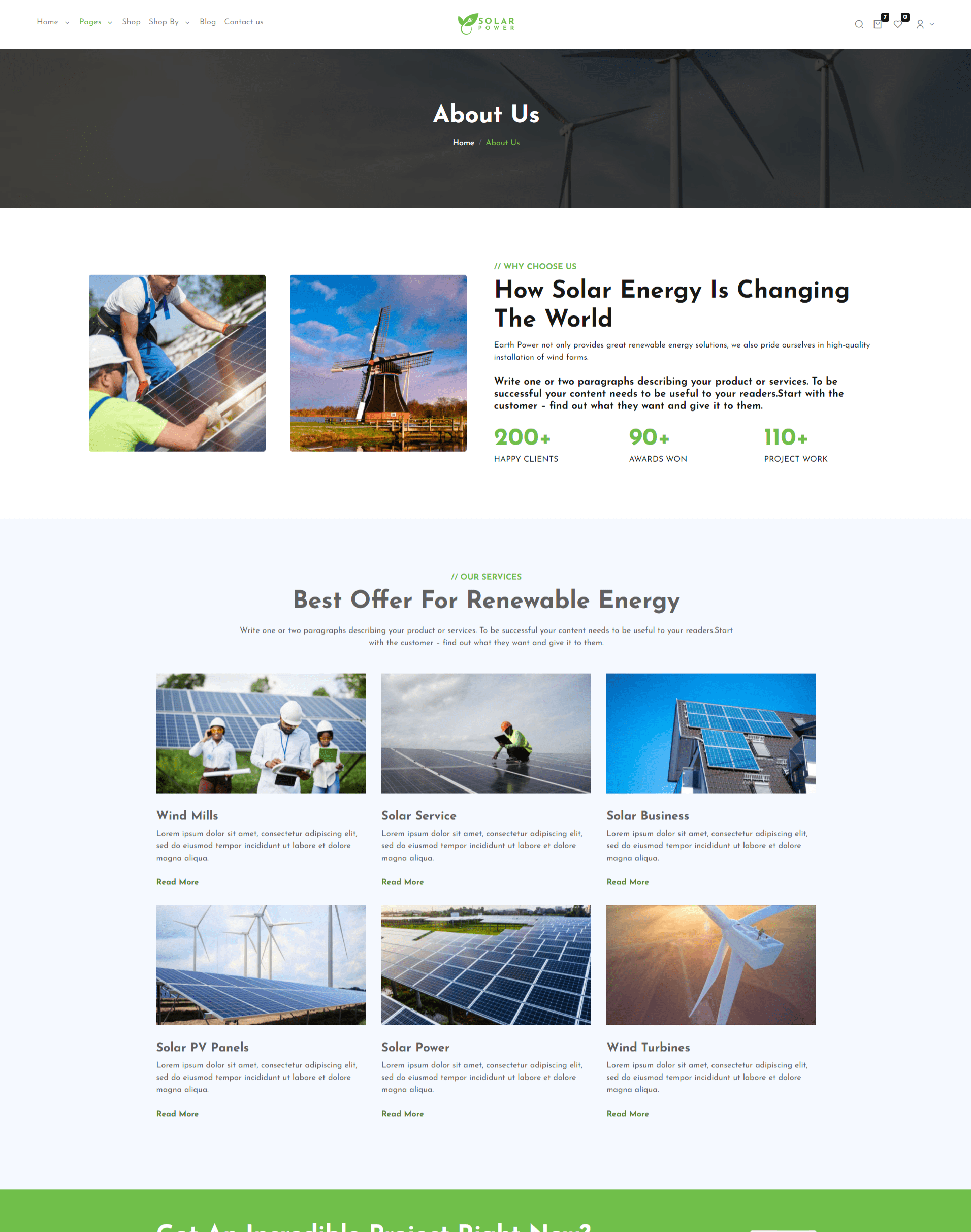 About Us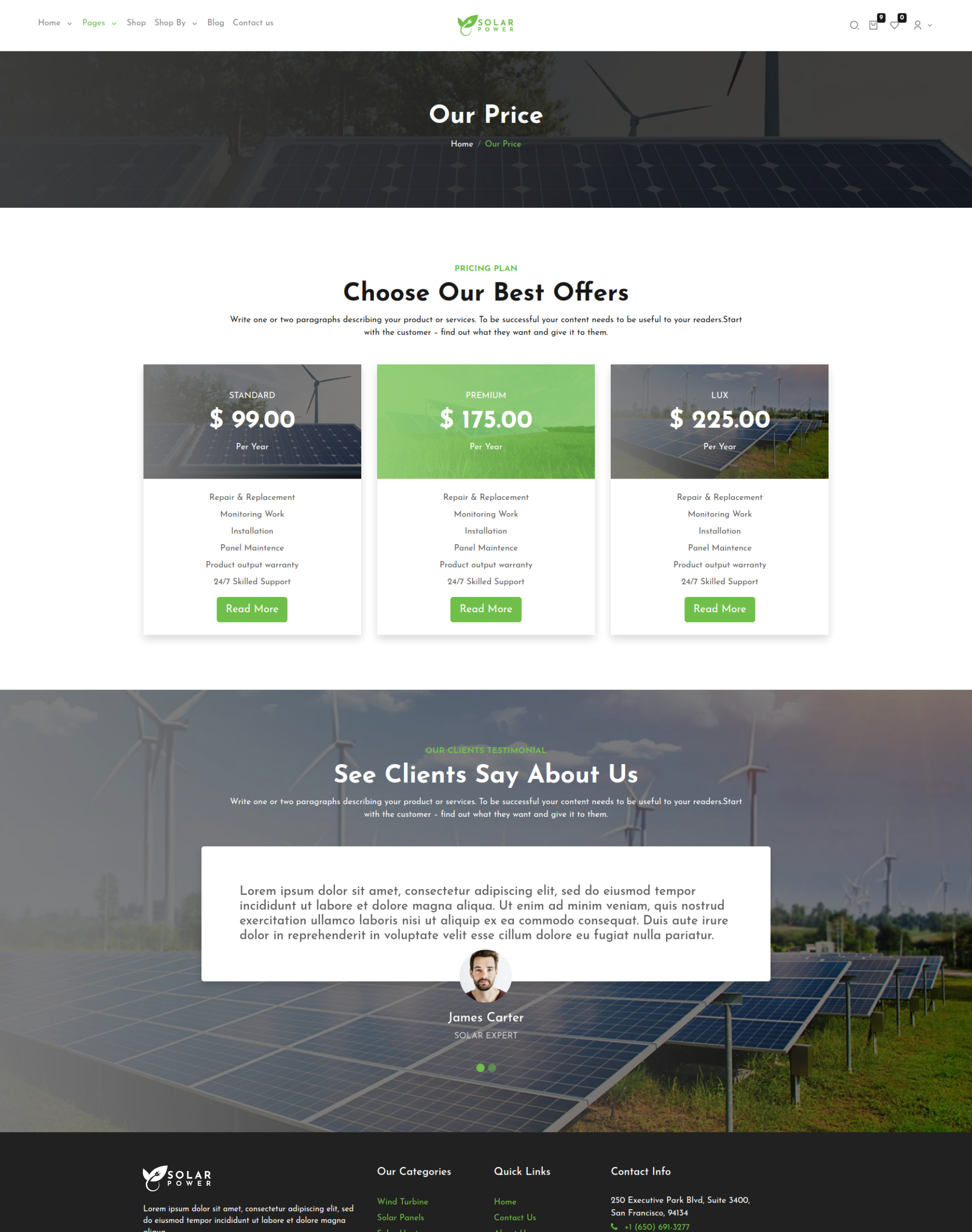 Our Price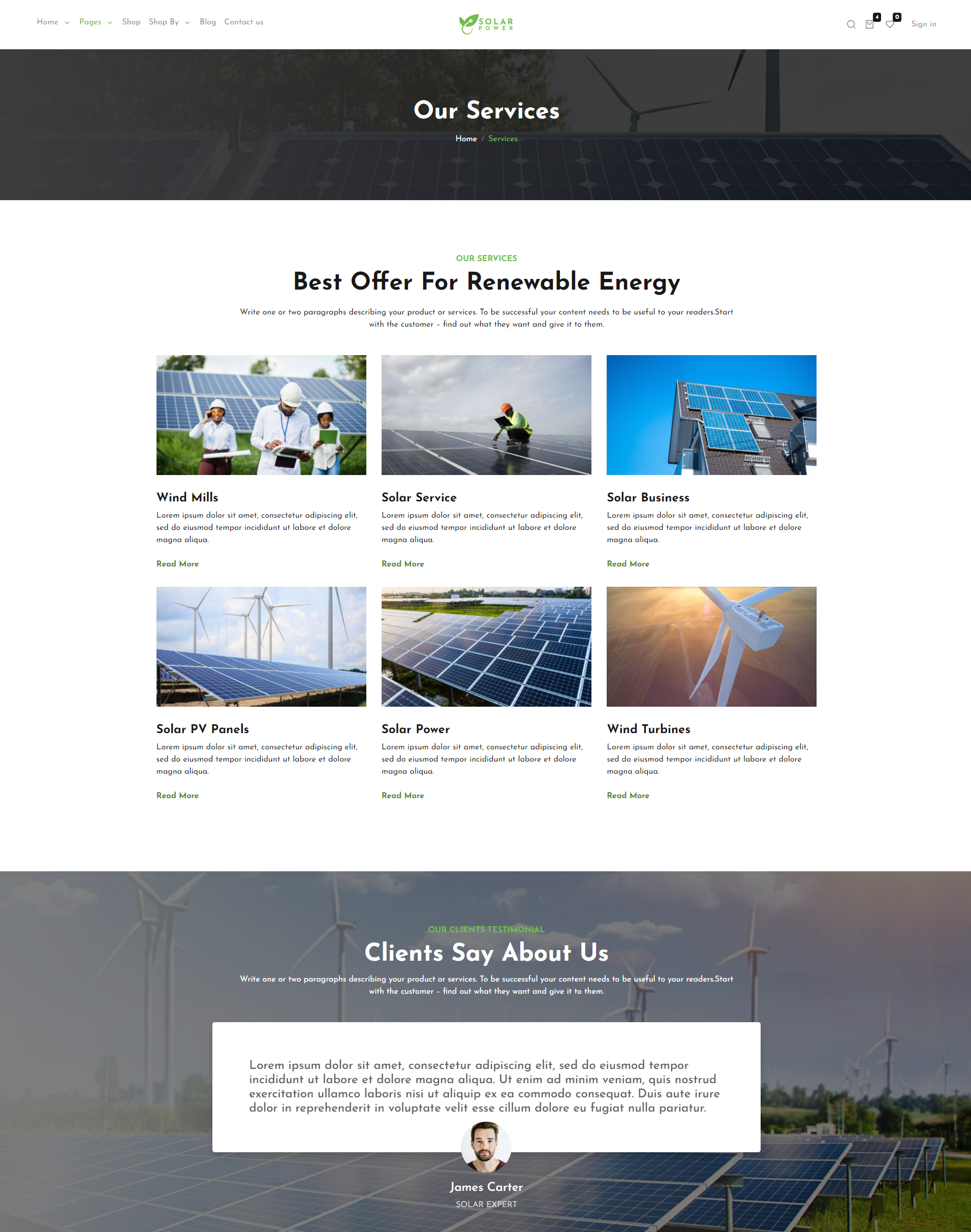 Our Services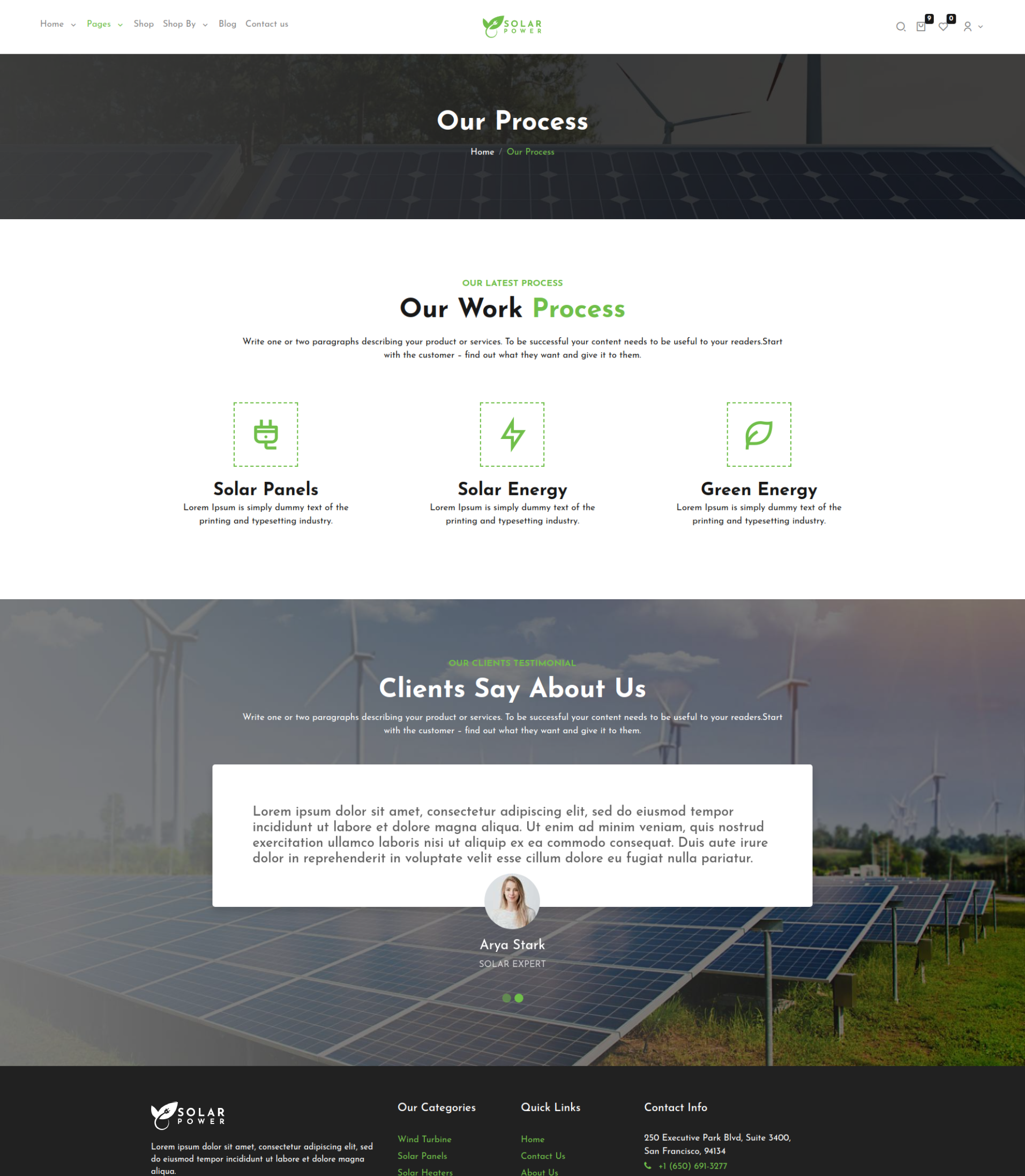 Our Process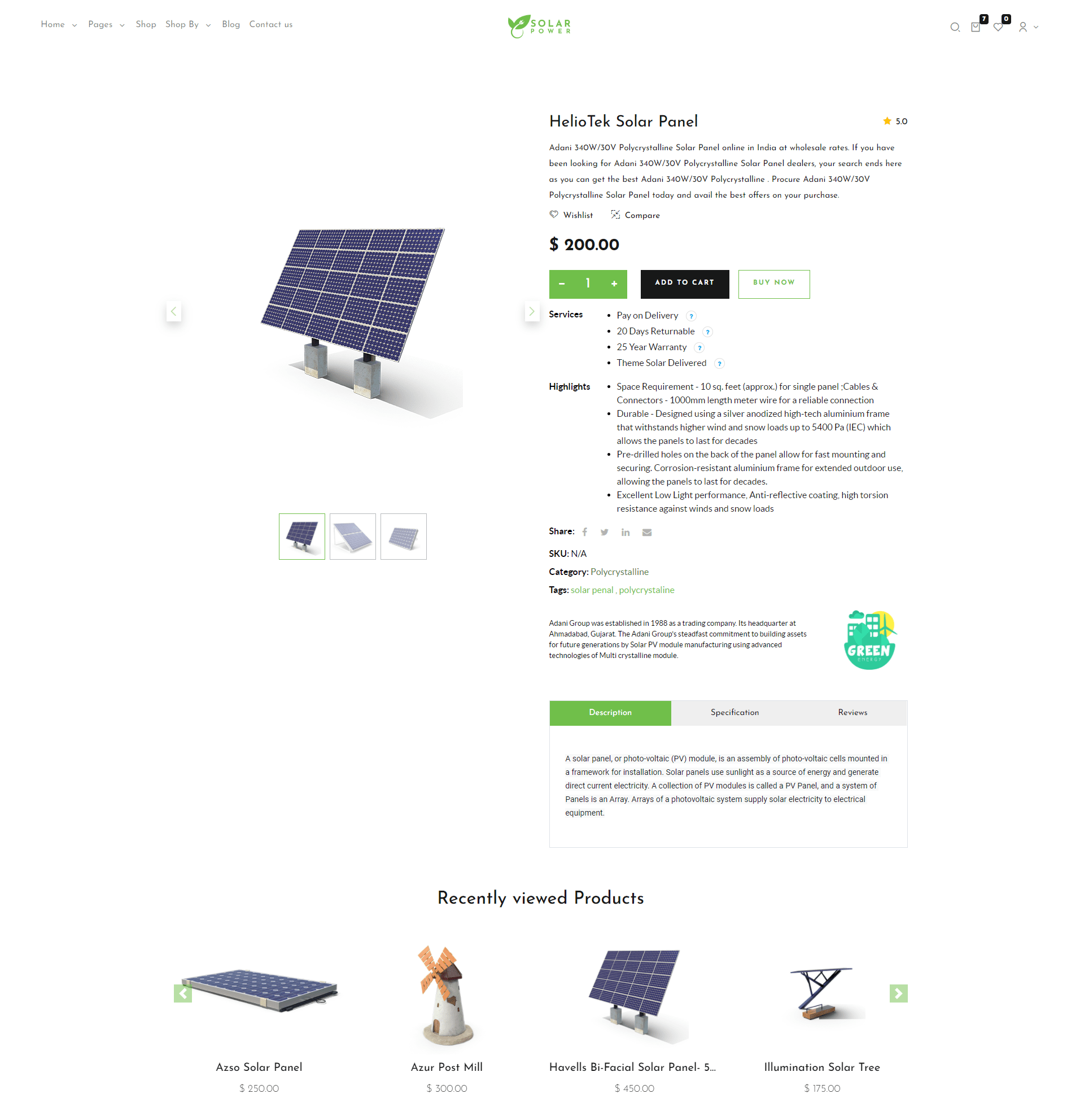 Product Page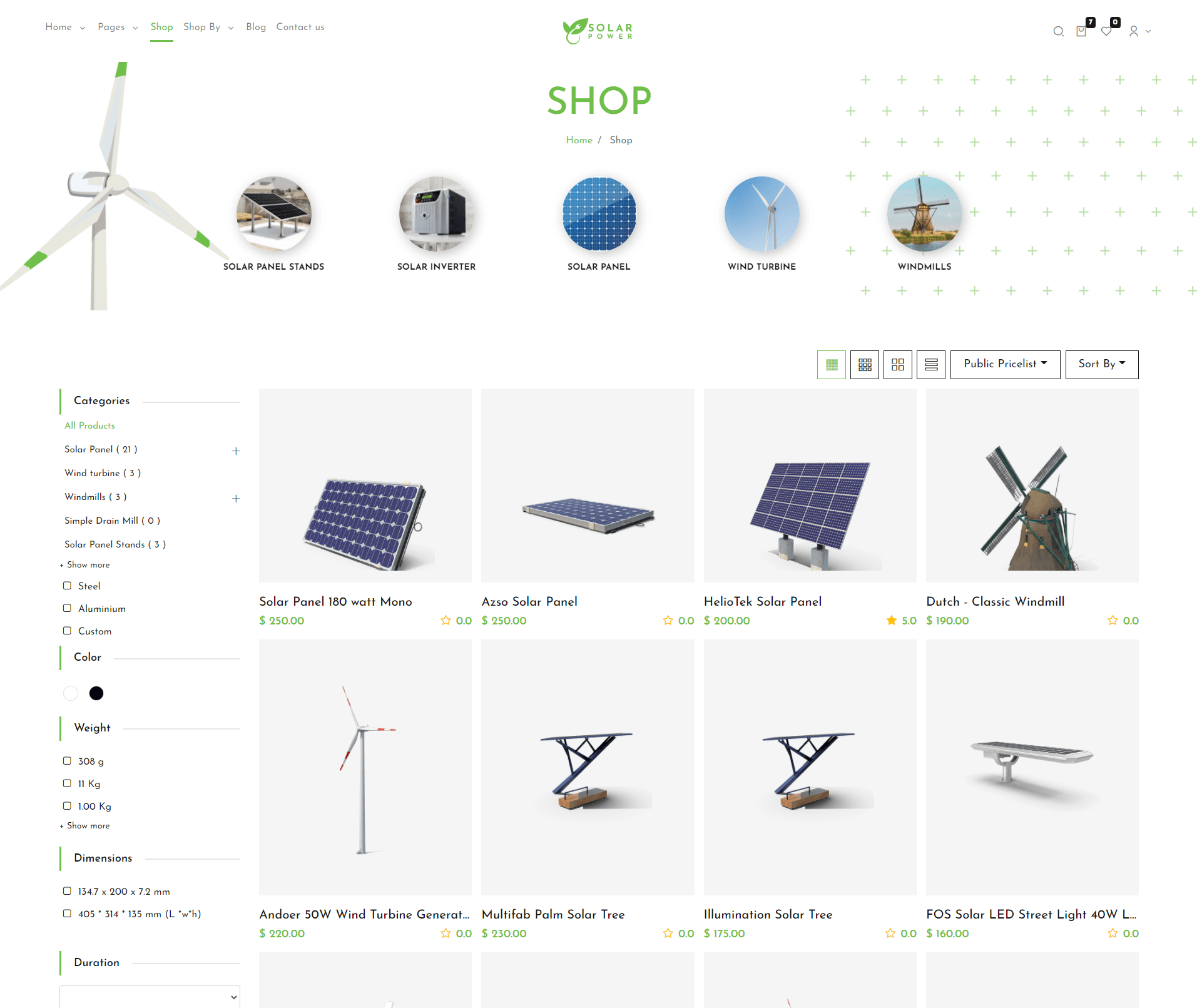 Shop Page Grid View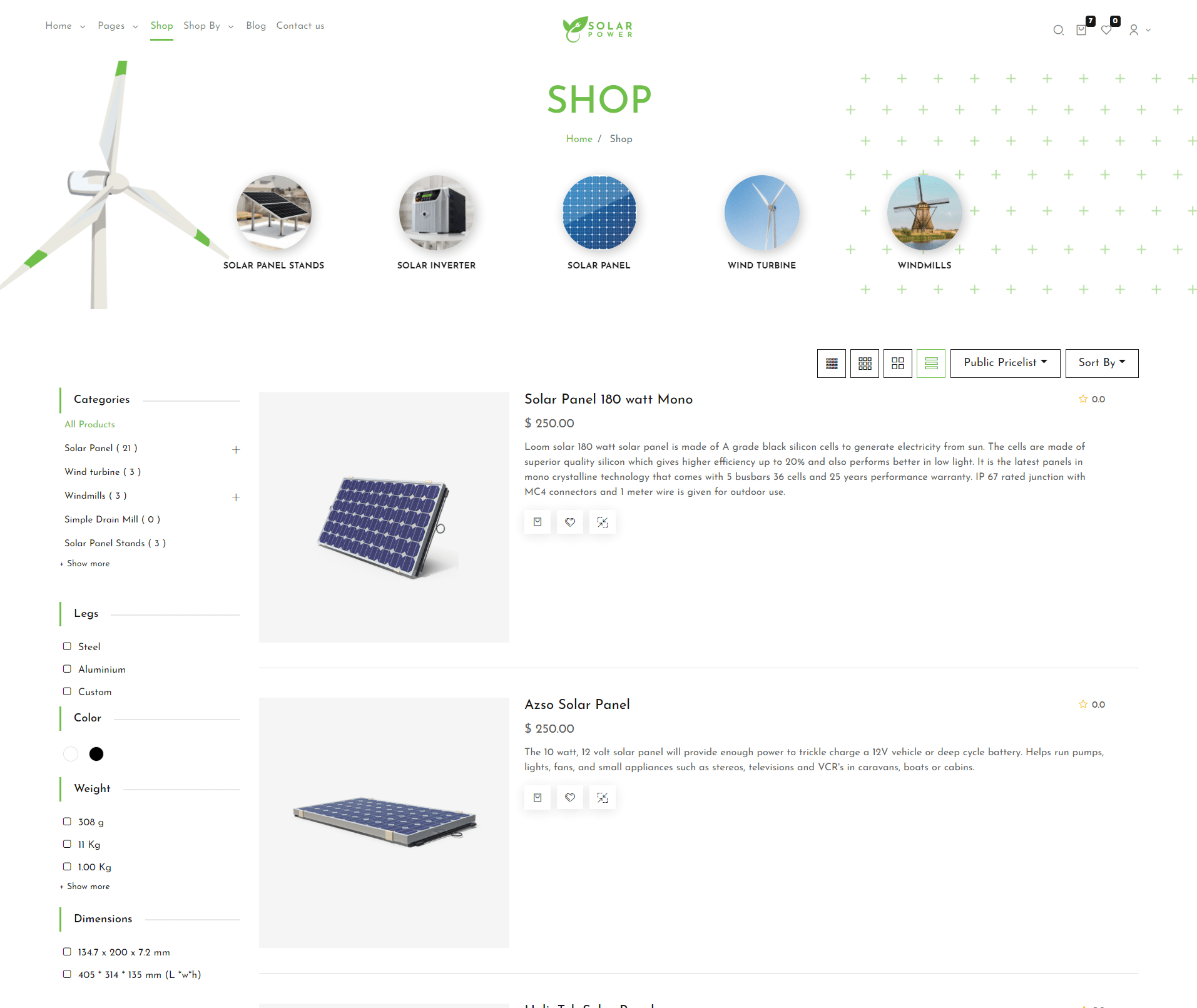 Shop Page List View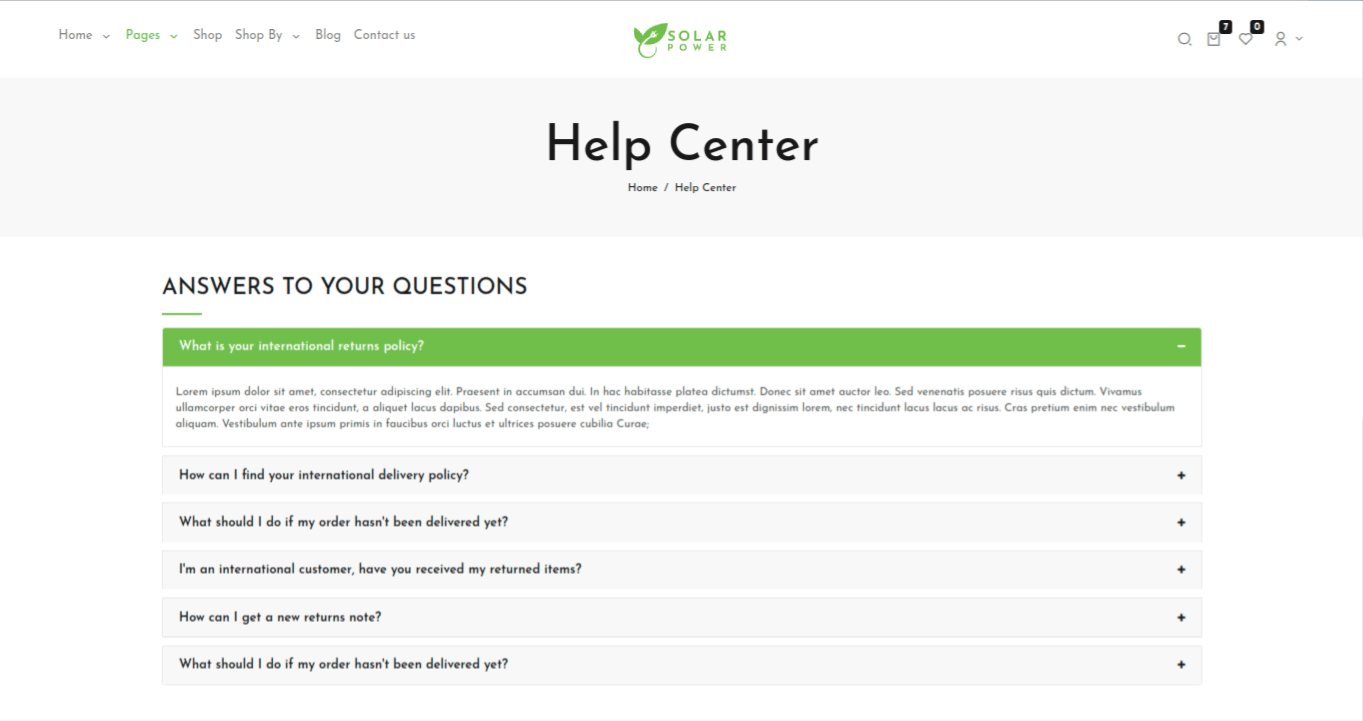 Help Center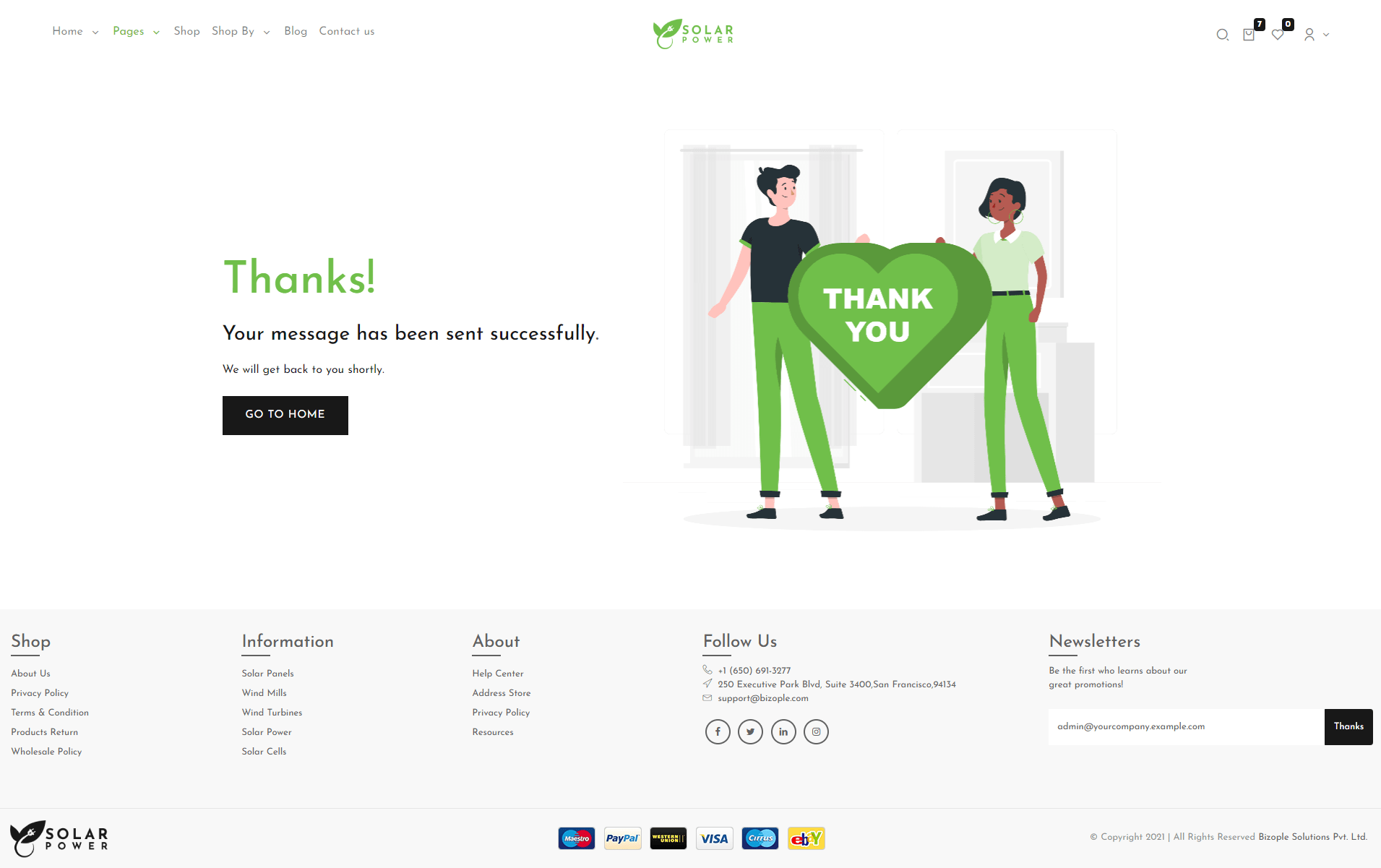 Thank You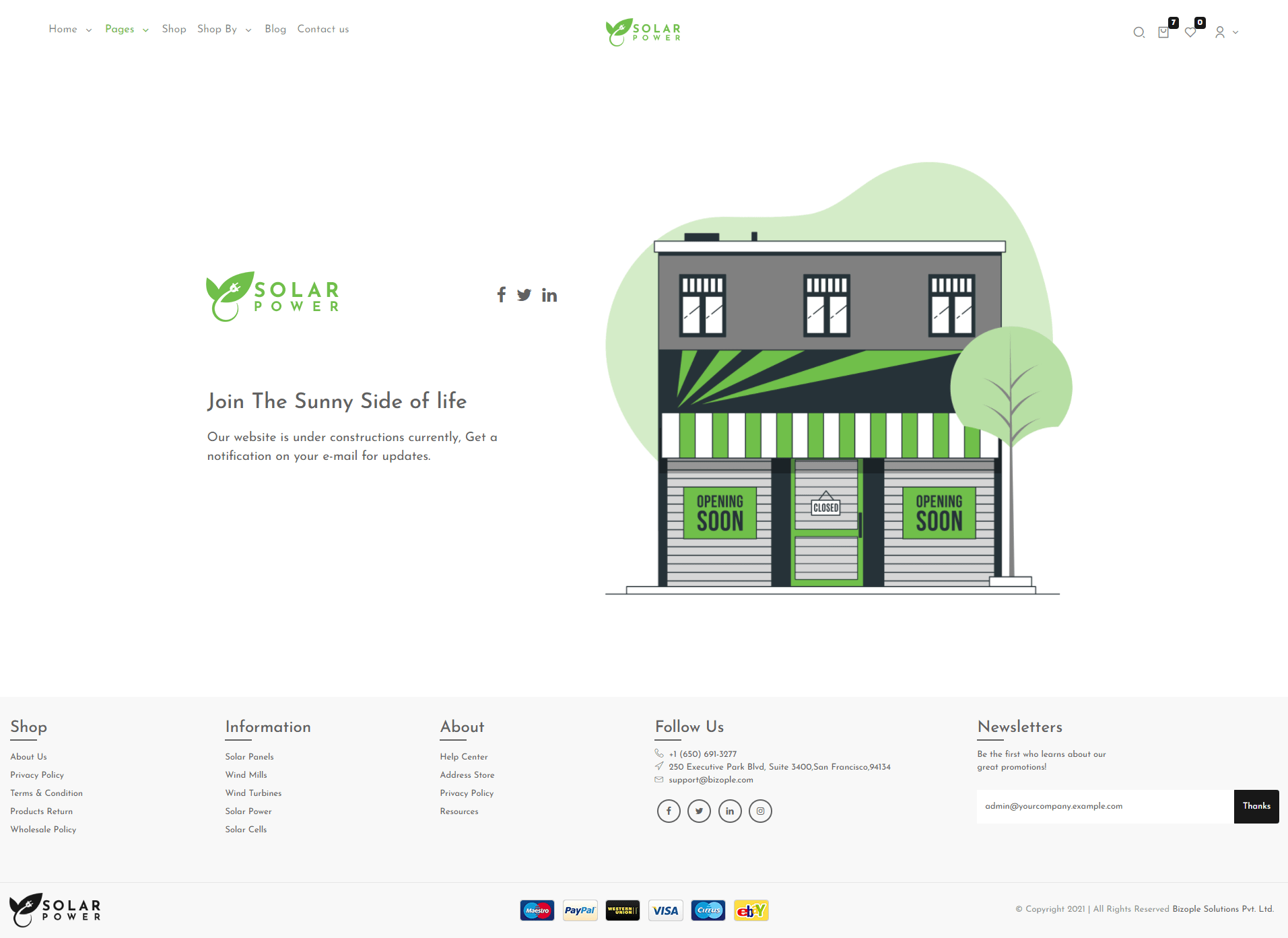 Coming Soon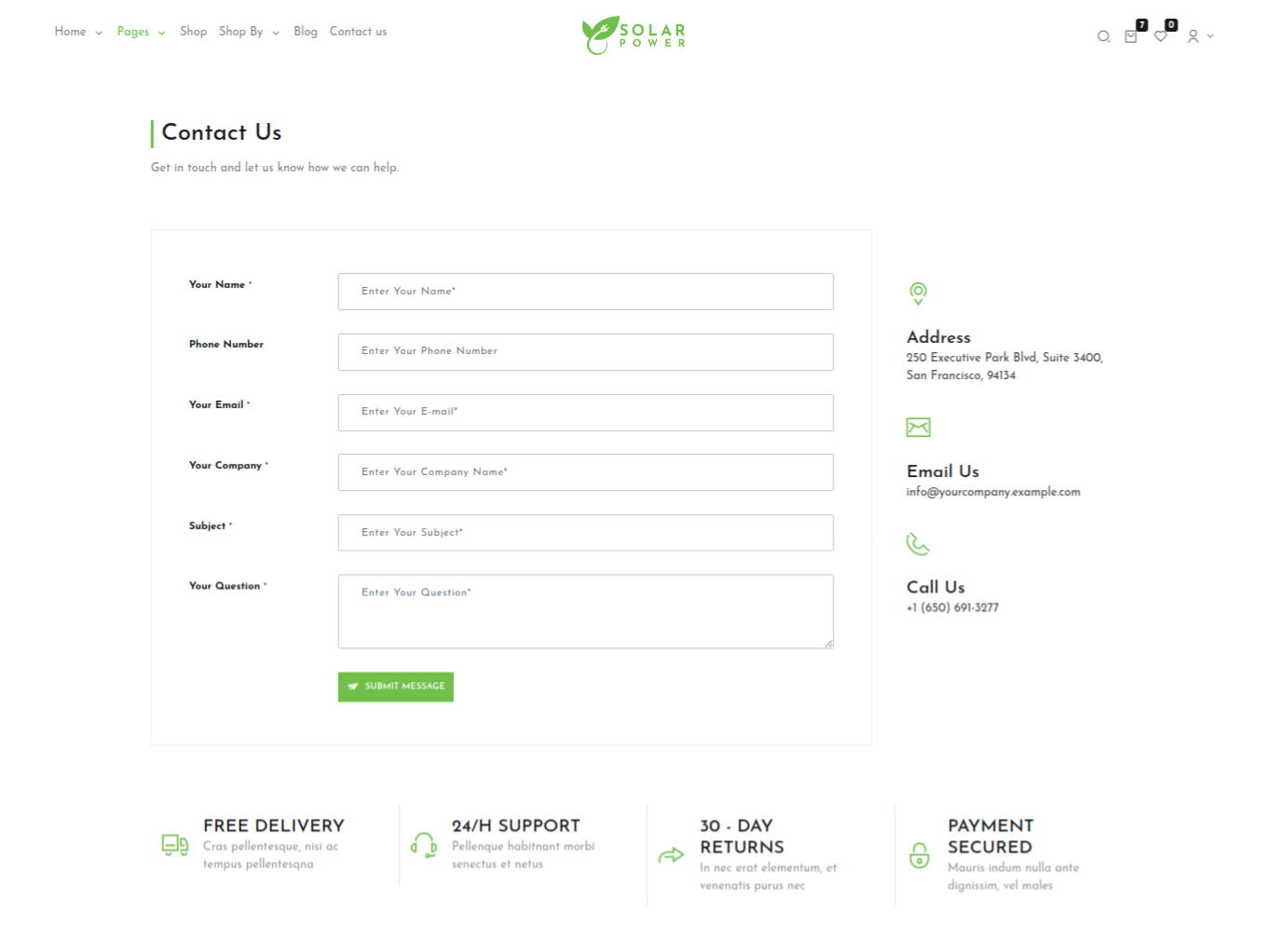 Contact Us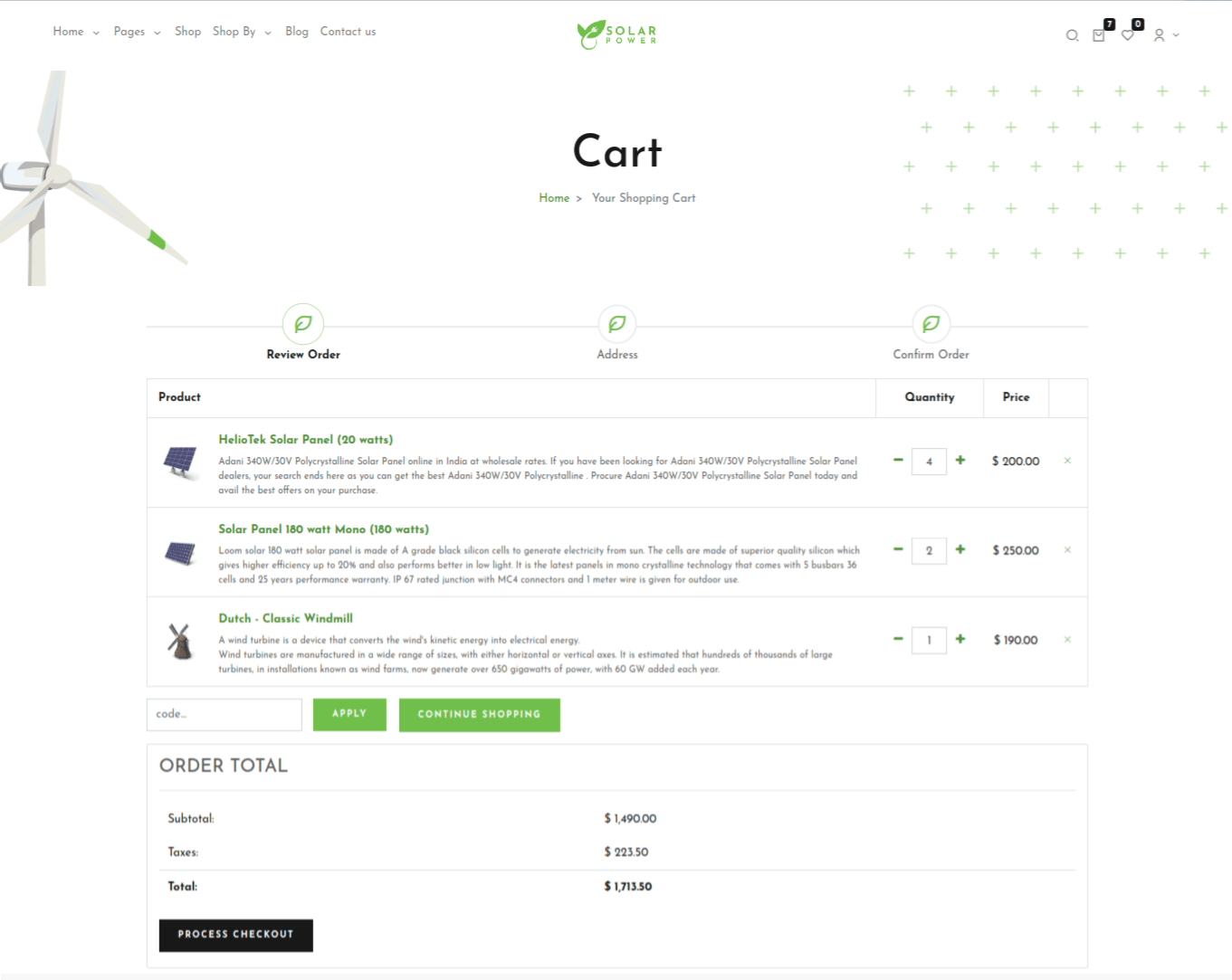 Shop Cart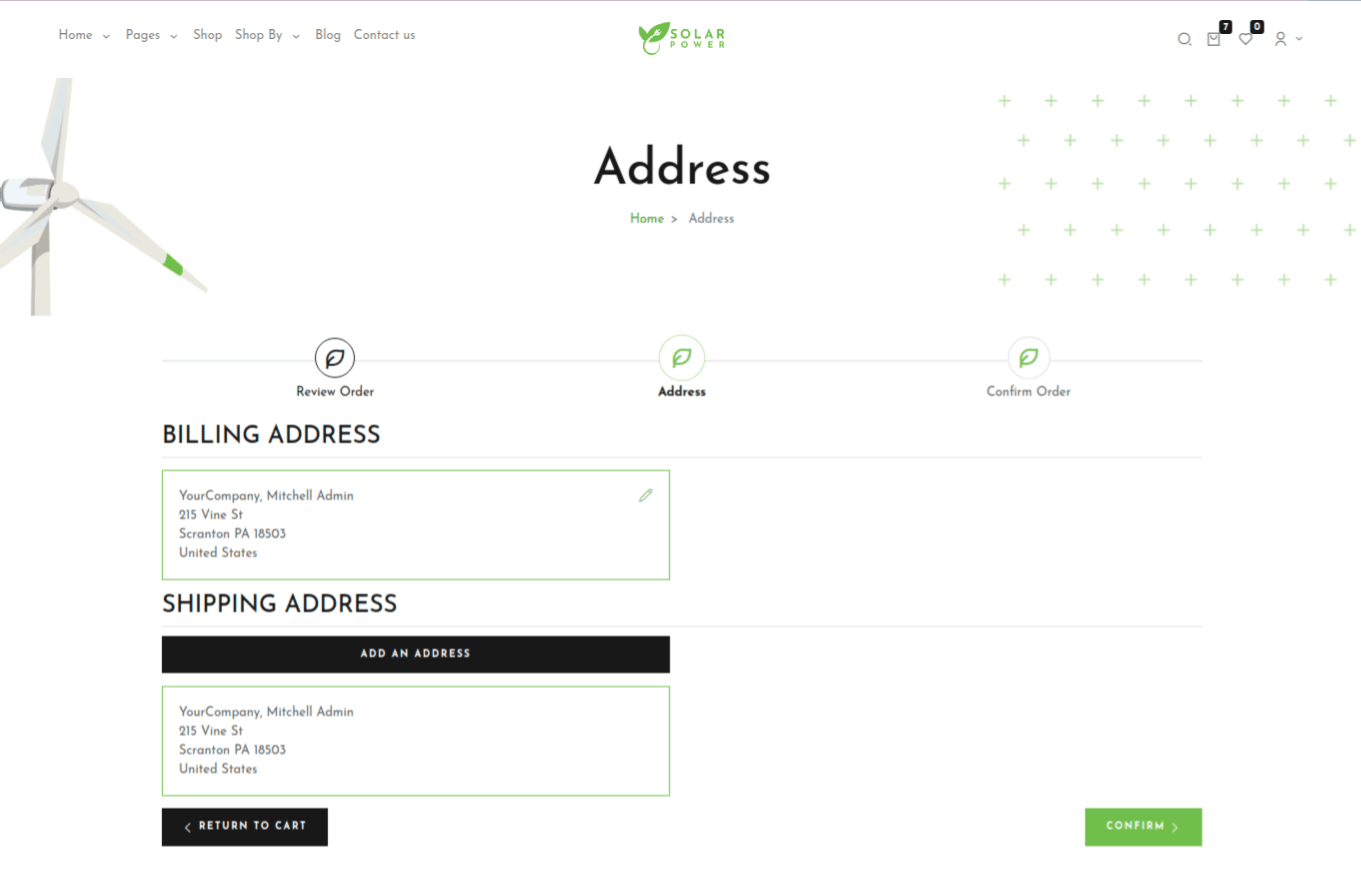 Shop Address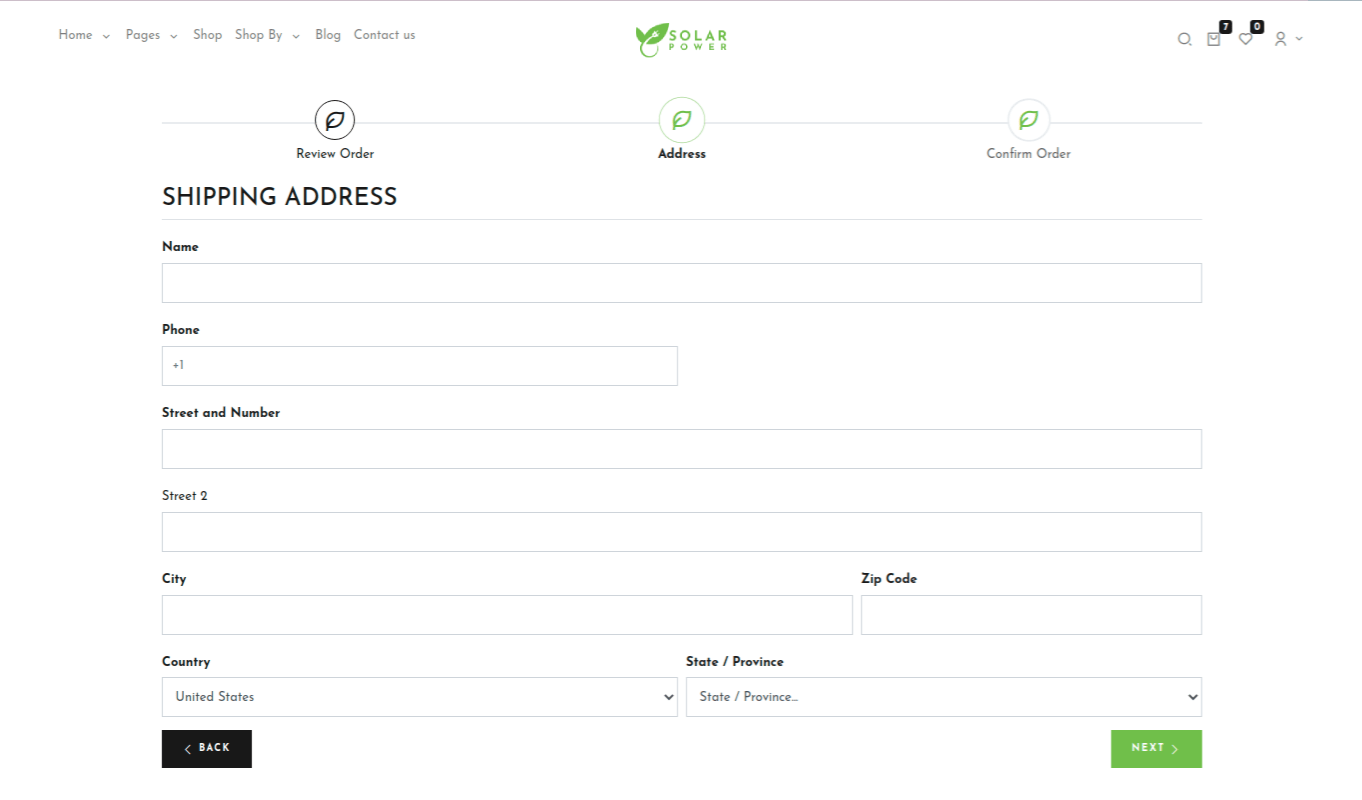 Shop Address Form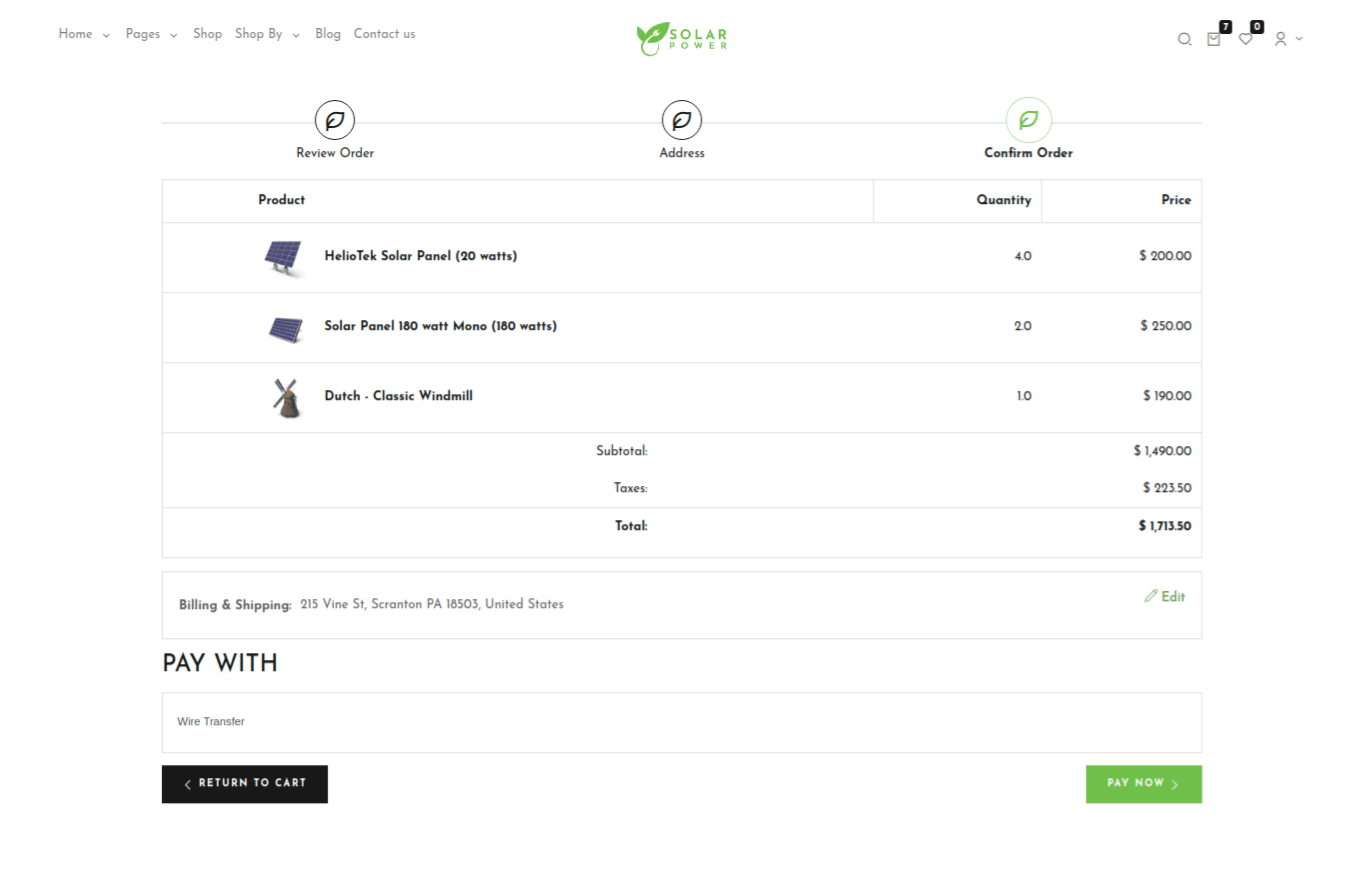 Shop Checkout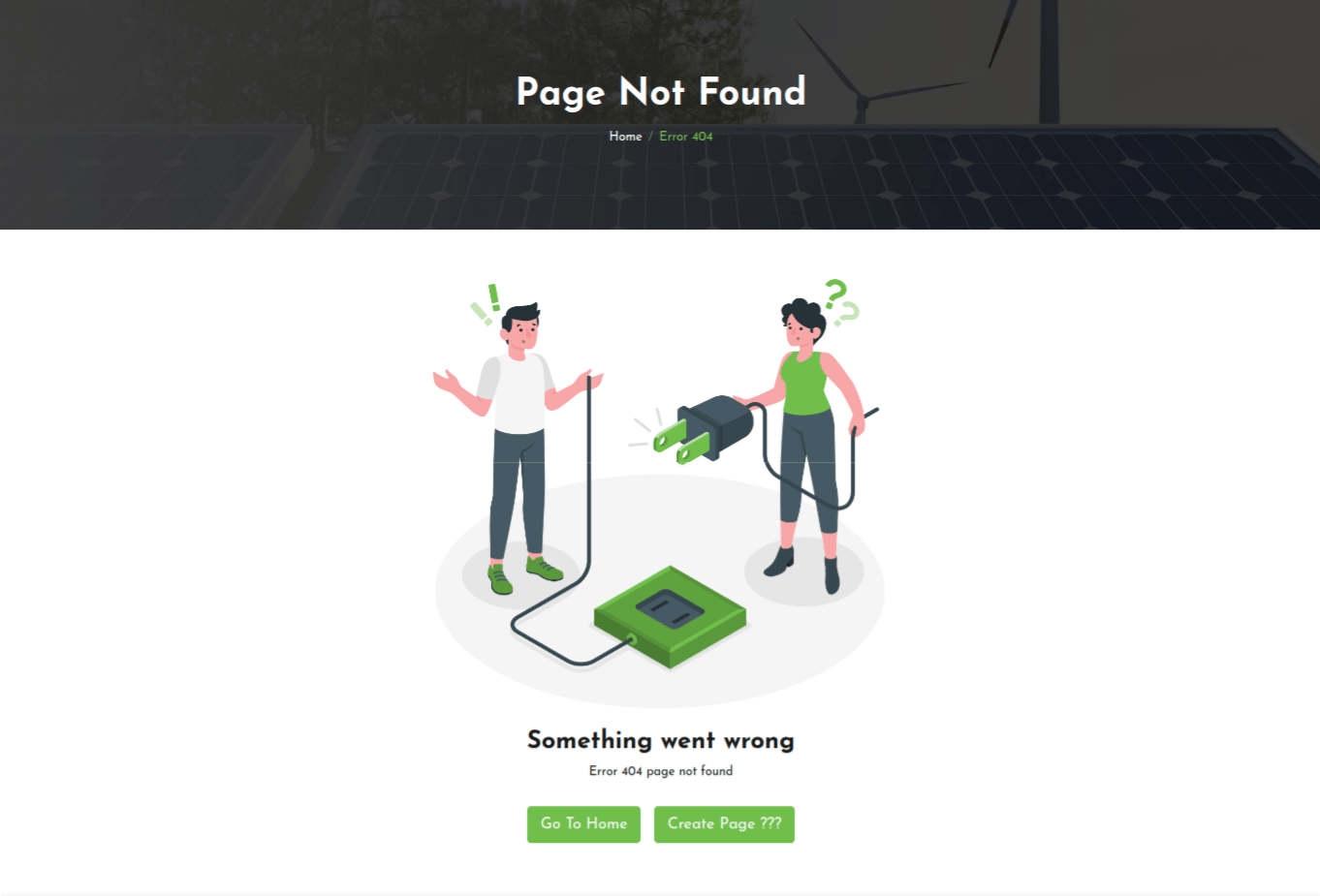 404 Not Found
6 Customizable Header Styles

Select any of the three headers with search popup, wishlist icon, cart icon and more

Header One

Header Two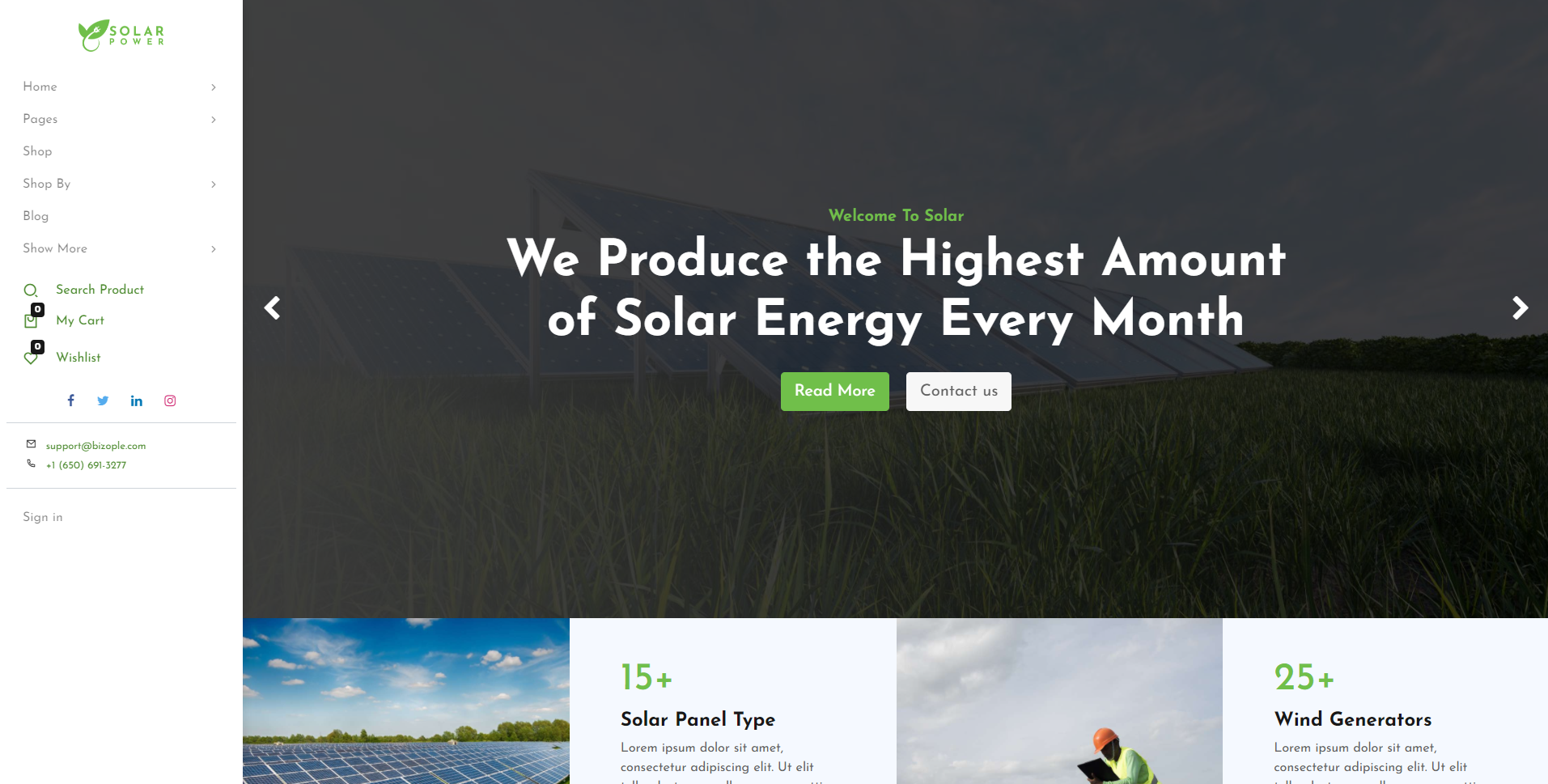 Header Three

Header Four

Header Five

Header Six
5 Customizable Footer Styles

Select any of the three footer with customizing options and newsletter subscriber

Footer One

Footer Two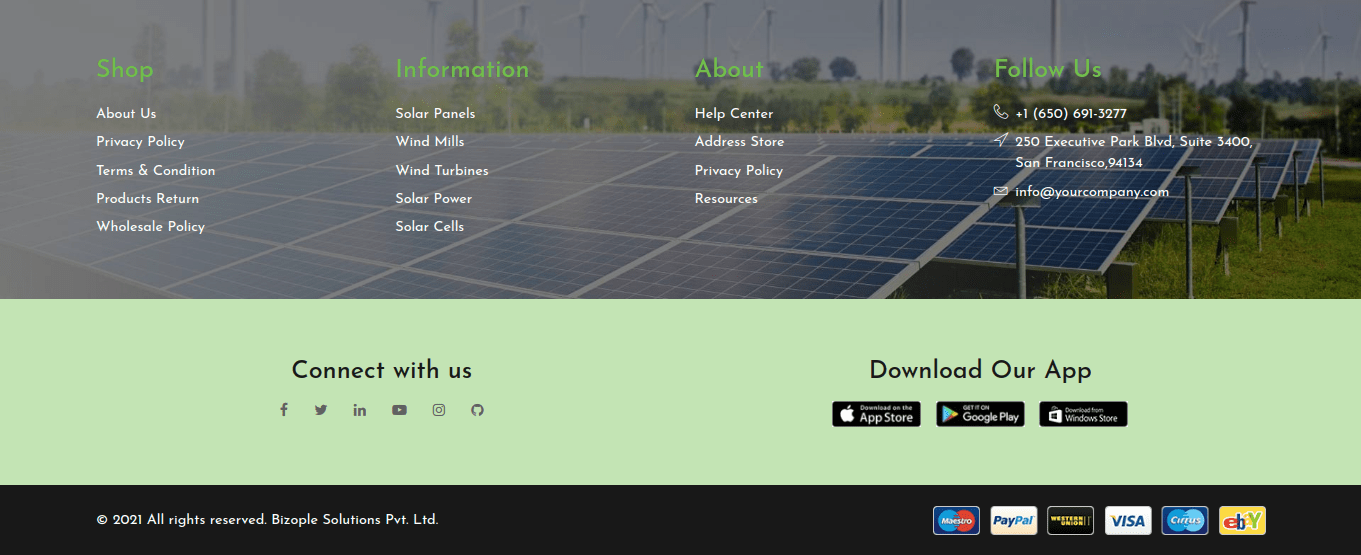 Footer Three

Footer Four

Footer Five
Changelog
v16.0.0.0
NEWInitial Release
Note :- This Product is developed and tested with Odoo Addons for declared compatible versions and does not guarantee compatibility with any 3rd party module. Contact us for more information or in case of any trouble with this module.
Need Help or Any Technical Support?
Our team will offer the best convenient and quick support service to all of your queries and support requests. The customer service is our priority and the success of our company as a brand name.
Feel free to contact us for any queries or support.
Specifications
Odoo Version

13.0

or

14.0

or

15.0

or

16.0